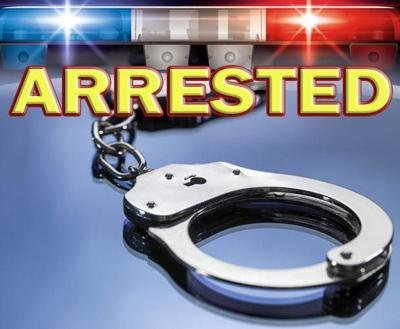 The Black Collar Crime Series relies on public news stories and publicly available information for its content. If any incorrect information is found, please contact Bruce Gerencser. Nothing in this post should be construed as an accusation of guilt. Those accused of crimes are innocent until proven guilty.
David Jones, pastor of Hilton Oaks Baptist Church in Ferndale, Michigan, stands accused of drunk driving and attempted murder. This is the ninth drunk driving charge against Jones.
An Oakland County pastor is accused of trying to murder two Arenac County sheriff's deputies by ramming his car into theirs.

The scary situation happened earlier this week just off I-75 at the Alger exit in Arenac County.

The pastor, who we've learned has had eight prior drinking and driving offenses, is in jail tonight facing up to life in prison if convicted.

The deputies were called to a convenience store for a suspicious situation involving a man in a car, but when they got there, they say the man would not cooperate, drove off, smashed into a building, and then into the deputies SUV.

The Arenac County deputies were called to the Forward's Convenience Store near Alger at around one o'clock Wednesday morning where investigators say 57-year-old David Jones sat in his car.

"Not wanting to cooperate with the deputies who could tell he was intoxicated, refusing to roll down his window, refusing to do anything," says Arenac County Undersheriff Don McIntyre.

They say Jones then drove off, across the highway, into the parking lot of the store across the street, eventually ramming the backside of the business.

"Struck their building, turned his vehicle towards deputies, accelerated, smashing our patrol car, luckily our deputies were not injured." says McIntyre.

Deputies had to break the windows on Jones's car because he still refused to get out after the crash. Jones faces ten charges in all, including attempted murder.

"You turn your vehicle around and intentionally collide with a police vehicle, you are going to be charged with attempted murder on police," McIntyre says.

Jones has told an attorney that he is a pastor and a website indicates he's the pastor at the Hilton Oaks Baptist Church in Ferndale.

Court papers indicate he has previously been arrested eight times for drinking and driving offenses, his most recent in August in Oakland County. He is suspected of driving drunk in the Arenac County incident. McIntyre credits his deputies for possibly saving lives.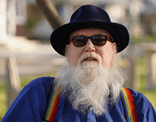 Bruce Gerencser, 64, lives in rural Northwest Ohio with his wife of 43 years. He and his wife have six grown children and thirteen grandchildren. Bruce pastored Evangelical churches for twenty-five years in Ohio, Texas, and Michigan. Bruce left the ministry in 2005, and in 2008 he left Christianity. Bruce is now a humanist and an atheist.
You can contact Bruce via email, Facebook, Twitter, or YouTube.
Your comments are welcome and appreciated. All first-time comments are moderated. Please read the commenting rules before commenting.