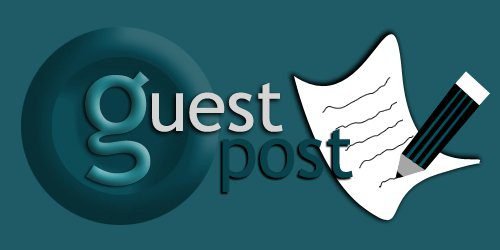 A Guest Post by MJ Lisbeth
Maurice "Rocket" Richard is revered by people whose grandparents weren't born when he played his last National Hockey League (NHL) game in 1960. (That is a pivotal year in this story.) Possibly the only US athlete to attain iconic cultural status in his own country—and the world—as Richard enjoyed in Canada, especially in Quebec, is Muhammad Ali.
His younger brother Henri—"Pocket Rocket,"–while not as much of an idol or even as prolific a scorer, nonetheless followed his skate-tracks (is that the hockey equivalent of footsteps?) into the captaincy of the Montreal Canadiens and the Hockey Hall of Fame.
Four Hall of Fame goaltenders played behind "Pocket Rocket" during his twenty-year career. One of them was "Rogie" Vachon.
If you've read any of my previous posts, you might think that my longtime fandom of hockey—and, in particular, the Canadiens—is incongruous. How I came to that is the story of another article, which I may or may not write, altogether. But that, or the fact that the NHL season begins this week, is not the reason I'm writing this article. Rather, the three players I've just mentioned are emblematic of another development I'm about to describe.
Henri "Pocket Rocket" played his first Canadiens, and NHL, game thirteen years after Maurice "Rocket" first donned la sainte flannele. Thirteen-and-a-half years passed—and six other siblings were born to Mme. Richard—between the days Maurice and Henri first opened their eyes to the world. Vachon was called "Rogie" by everyone he knew because his birth name was a mouthful for almost everyone else, whatever language he or she spoke: Rogatien Rosaire Vachon.
Now tell me, how many people do you know named Rogation Rosary? For that matter, unless you're, say, about my age and were raised in a Catholic community, how many families have you known with eight children?
In the milieu in which the Richard brothers and Vachon were born and raised, however, such things were normal.
In the 1950s—when Rocket's career was at its apogee, Pocket Rocket's was being launched and Vachon was idolizing them—the province of Quebec, which includes its capital city of Quebec as well as Montreal, was probably the most Catholic part of North America. An older co-worker on one of my first jobs described Quebec City as "the second Vatican" because he saw so many priests and nuns walking its streets. And two of Montreal's nicknames were the "la ville au cent clochers" and "la cite des saints": the city of a hundred spires and the city of saints.
In that sense, Montreal, Quebec City, and the province of Quebec hadn't changed much since French settlers first arrived in the 16th Century. The French royal family and aristocracy were Catholic, as was most of France, so charters to set sail for, and claim, the New World, were given only to Catholics. The Huguenots, Protestants who were about 15 percent of France and were more educated than most French people—and who thus comprised most of the merchant and professional classes as well as most of the country's technocrats—were not allowed to claim lands for the French crown. So, from the day French colonization began, Quebec, like other French colonies, was a Catholic stronghold.
Because most of Quebec outside of the eponymous city and Montreal was rural and agrarian until the 1950s, the language and culture didn't change much as it did in, say, Paris, Marseille or Strasbourg. Quebecois who didn't live in the capital or in Montreal were unlikely to encounter, much less marry, anyone from outside their culture or church. That meant that the province remained culturally and religiously conservative, even by the standards of the Pre-Vatican II church and McCarthyite America.
It also meant that the Church exercised control over institutions, and the daily lives of people, in ways that are unimaginable to most contemporary Canadians or Americans but would be familiar to the Irish of a generation ago. The church was in charge of everything from schools at every level, nurseries, orphanages, and most social services. That meant, among other things, that young people who defied the Church's prohibition against pre-marital sex used "Catholic birth control." It also meant that girls were discouraged from pursuing more than the most basic education unless they were going to be nuns or serve the church in some other way.
The type of education offered, and its unavailability to girls, dovetailed with the Quebec church's ideology of la revanche des berceaux—the revenge of the cradles. Encouraging people to have lots of kids was not new to Quebec: the Church has done it from the day it began. In Quebec, though, as in Ireland, it came to be seen as a way to keep French language and culture—and the rural way of life—from being subsumed by their British conquerors. The Church itself also served this purpose, as it did for the Irish and Polish, as it was one of the few institutions that had help from the outside world.
As a result, Quebec's population grew far more rapidly than the population of its neighboring provinces. Further fueling that centuries-long baby boom, if you will, was immigration—mainly to Montreal, and most of it Catholic: Irish, Portuguese, Italian and Polish. One notable exception to this pattern was the Jewish immigration from central and eastern Europe which, as in the United States, came at around the same time as the Italians.
In the 1920s, when Maurice Richard was born, rural areas of his native province had some of the highest birth rates in the world: around 7.5 per Quebecoise, or about 39 per 1000. Today, such fertility in industrialized countries is found only in some ultra-orthodox religious communities like the Hasidim. Birth rates in Quebec, and the rest of Canada, fell somewhat until the 1950s but remained higher than in the developed countries of Europe. At the end of the decade, however, events would conspire to change the size and structure of families, and Quebec society, as quickly and dramatically as would happen in Ireland a generation later.
In 1960, Quebecois elected a new Liberal provincial government headed by Jean Lesage. By that time, Quebec had fallen far behind neighboring Ontario in economic as well as egalitarian terms. Furthermore, the province's economy was dominated by English-speaking Quebecers. Lesage believed that modernizing Quebec's economy would not only make it more competitive with that of Ontario and other provinces, but would also help to preserve the distinctive culture of la belle province by freeing it from Anglo domination.
What Lesage initiated is often called "The Quiet Revolution." It included not only economic reforms, but social ones: The Church would no longer have control over schooling. Instead, the government would take over and modernize the curriculum and methods while expanding the education system. With these changes came perhaps the most significant development of all: for the first time, females would be entitled to the same education, including post-secondary, as males. In 1961, 4.7 percent of women aged 20 to 24 had a university education. Three decades later, that figure had jumped to 27 percent. With that change came greater female participation in the paid workforce: from 15 percent of women of childbearing age in 1961 to 74 percent in 1991.
The most dramatic change of all, however, is one that's inevitable whenever women have access to education: They have fewer kids and have them later. By 1987, Quebec's women, whose mothers might have given them five or six siblings, were giving birth to, on average, 1.37 children. That is even lower than the birth rate in Scandinavian countries and on par with Italy, where there are fears of a "demographic crisis." While fertility has crept up somewhat in recent years, it's still below the accepted "replacement" rate of 2.1.
With that decrease in childbearing and rearing came another inevitable development. In 1958, two years before Lasage's election, 85 percent of Quebec's people identified as Catholics, and 88 percent of them attended mass every Sunday. While approximately three-quarters of Quebecers still identify themselves as Roman Catholic, as we have seen, such a number tends to be high because people continue to identify themselves, out of habit, by the religion in which they were brought up even though they no longer participate or believe in it. Also, sometimes the responses of people, especially children, are filled out for them by other people.
Church attendance rates give a truer picture: From 1986 to 2011, the proportion of Quebec's Catholics who reported attending church monthly dropped from 48 to 17 percent. Today, the weekly attendance rate is estimated at 4 percent: even lower than in European countries like the Czech Republic and Estonia, which have some of the lowest rates of attending worship services in the world. And barely a third of the people say religion—any religion—is "important" to them.
And it doesn't take a demographer or religious scholar to see that this decline in religiosity is a "feedback loop": As women become more educated and less religious, they have fewer and less religious kids, who in turn have fewer and less religious kids.
So what does that mean for my favorite hockey team? Well, large, often impoverished families with few economic opportunities provided a steady stream of aspiring players. Even for the vast majority who didn't get to don the uniform of Les Habitants, or any other NHL team, their salaries, meager as they were, earned on junior or minor league teams nonetheless helped their families. That immediate "fix" was a disincentive, in much the same way tips from a good night of waitressing or bartending are, from furthering their education, which could do more to help them and their families in the long run.
Now, with a drastically decreased birth rate, Quebec has a smaller talent pool to offer the hockey world. Moreover, young men in Quebec, no doubt influenced by parents who spent more time in school than their grandparents, are opting for more education. And new media, including the Internet, have introduced them to a world of possibilities beyond hockey rinks, where they would compete, not only with other Quebecois and Canadians, but with hockey players from the US, Sweden, Russia, Finland, Czech Republic, and other countries.
It is little wonder, then, three Montreal Canadiens legends, all of whom are enshrined in the Hall of Fame, had sons who didn't become NHL players. And, chances are, their kids and their peers probably aren't attending church. After all, there's so much else to do in Montreal or Quebec City, even on Sunday morning!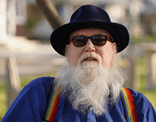 Bruce Gerencser, 65, lives in rural Northwest Ohio with his wife of 44 years. He and his wife have six grown children and thirteen grandchildren. Bruce pastored Evangelical churches for twenty-five years in Ohio, Texas, and Michigan. Bruce left the ministry in 2005, and in 2008 he left Christianity. Bruce is now a humanist and an atheist.
Connect with me on social media:
You can email Bruce via the Contact Form.
Your comments are welcome and appreciated. All first-time comments are moderated. Please read the commenting rules before commenting.