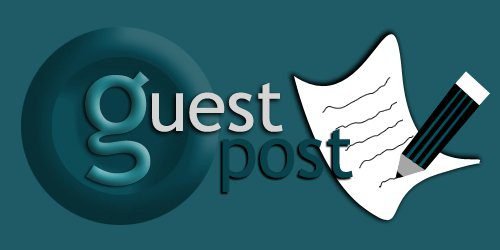 Guest Post by Karuna Gal
Do you think about what you get in return for the money and time you spend on your church? Here's the answer: "You receive intangible spiritual benefits." That sentence was printed on the quarterly donation statements sent from my last church. Well, at least my church was somewhat honest. What I truly got was nothing — especially nothing spiritual. But perhaps there were some details which the church didn't include. For example, maybe I helped finance the Second Coming, thereby earning some Divine brownie points? Don't laugh. A nineteenth-century Christian millennialist group, the Harmony Society, actually opened up a bank account for Jesus to use when he returned to earth. I've seen the entry in their accounting book, which is on display in a museum. Jesus never showed up to use the money, though.
I gave the churches with which I was involved a reasonable amount of money. But churches push you to give more all the time. Here's an example of guilting you might see in a church newsletter: "In the Old Testament, the Israelites gave the Lord 10% of their harvest, which is called a tithe. The church staff is tithing on their income for our church, as a spiritual discipline. God rewards the cheerful giver and will bless you for your donation." So, reading between the lines, what this means is, "And why don't YOU do the same, you undisciplined, unspiritual parishioner? Smile and open up your damn wallet for GOD!"
Even now, my old church's website has not one, but two donate buttons on their homepage. Every church newsletter had the Treasurer's report and articles about church repairs to be financed and charitable needs to be met. And then there was that dreaded "Time and Treasure" season when you had to say how much you would pledge for the following year. I dreaded it because then the pressure to give the church money went up to a fever pitch from clergy and the Vestry (church board.) Sluggards got a call from the Vestry if they hadn't yet pledged.
One Christmas, we had a big snowstorm and couldn't hold Christmas Eve services. Our rector grumbled to the Vestry later that we lost a lot of income due to that. However, he wasn't upset that the congregation missed out on Christmas.
When I served on the Vestry of my last church, I created a Fundraising Committee, since it seemed from all this hoopla that the church needed more money. I worked hard with my committee members to raise money by organizing events and selling cookbooks, among other things. I never got much recognition for my efforts. But because of my fundraising prowess, the rector wanted me to start talking to parishioners about leaving money to the church in their wills. That was the sort of glad-handing I avoided doing.
At least the churches I attended were open and public about their finances. Other churches aren't. A 501(c)(3) tax status is a great thing for religious organizations to have. This means that the church meets the IRS' definition of what constitutes a church, and once the organization gets this status it will have an automatic tax exemption. A religious organization with a 501(c)(3) status also doesn't have to file a non-profit tax return or a financial statement. It's a religious shyster's wet dream. Beware of a church that isn't transparent about where your money goes — it could be paying the mortgage on its sleazy minister's palatial digs (Joel Osteen's palatial digs come readily to mind.)
Volunteering is another way churches take advantage of their gullible flocks. A believer's fervor powered my volunteering. I had to do my part for God's house, my church, and if I didn't, I was an ungrateful Christian, and God would scold me on Judgement Day. So, along with serving on the Vestry and the Fundraising Committee, I was a choir member, a Chalice bearer, a helper with Sunday School, and I participated in all kinds of projects. My church also got a lot of free labor from retired parishioners, a source of envy for the rectors of other Episcopal churches, who didn't have nearly as many devoted volunteers as we did.
All this fundraising and volunteering — mine and others' — must have helped burnish our rector's reputation in the diocese. He left after only five years with us, for a better gig in the big city. And when he returned for a visit after he left, the first thing he asked me about was not my health or my spiritual walk. He wanted to know . . . if I had started talking to the parishioners about leaving money in their wills to the church. I hemmed and hawed and did not answer.
The church got a lot of mileage out of me before I finally realized that I had been used. All I gained out of my church experience was regret. I wasted so much time and energy in all the churches I belonged to. (But luckily I wasn't out of too much money. I wasn't that starry-eyed.) It would have been much better for me to focus on getting my own house in order instead of taking care of God's house.
Bruce Gerencser, 66, lives in rural Northwest Ohio with his wife of 45 years. He and his wife have six grown children and thirteen grandchildren. Bruce pastored Evangelical churches for twenty-five years in Ohio, Texas, and Michigan. Bruce left the ministry in 2005, and in 2008 he left Christianity. Bruce is now a humanist and an atheist.
Connect with me on social media:
Your comments are welcome and appreciated. All first-time comments are moderated. Please read the commenting rules before commenting.
You can email Bruce via the Contact Form.