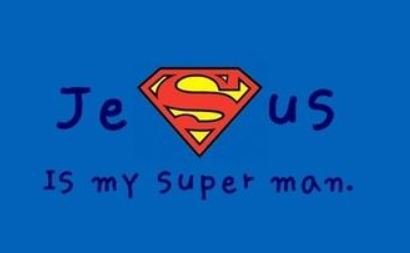 Did you know that you only need one man in your life to be truly satisfied? That's right, ladies (no non-heterosexuals need apply). According to the Girl Defined website, young women have a hole in their hearts that can only be filled by the most awesome man e-v-e-r: Jesus. In a December 2015 post, guest writer Addi wrote:
I have a God-sized hole in my heart but I've been trying to fill that hole with a marriage-sized cork or a man-sized puzzle piece.

Neither of these were meant to fill the hole so they aren't going to fill the emptiness.

I have learned that only one man is able to truly fulfill me.

Only one man has the ability to fully satisfy me.

We all were born with a hole in our hearts—an emptiness and void inside of us. There's is only one man who can fill that hole and His name is Jesus Christ.

We, as girls, can try to stuff it with the things that surround us. We can choose to fill it with our desire for a relationship, our longing for a specific career, our group of friends, our greed for more possessions or more money . . . but none of these things will satisfy us—nothing of this world ever can.
My first thought was quite base: I know a hole that Jesus can't fill. 🙂 Only a real flesh and blood man can fill this hole. Someday, Purity ring-wearing young women will fall in love and get married. If they have not "sinned" before their wedding day, they will learn, for the first time, that there are certain things that only a man (or a vibrator or dildo) can do for them. While Jesus might be able to fill the mythical hole in their mythical hearts, Jesus is no match for a real man with a penis or an Adam & Eve purchase (don't click on the link "Dr." Tee, you will go blind) with fully charged batteries.
I'm convinced that teachings like those espoused on the Girl Defined website are quite harmful. First, there is the denial of normal human sexuality. I dealt with this in a post titled, Hey Girlfriend: Eight Steps to Sex-Proof Your Life. Second, one day these young women will marry, carrying unrealistic expectations into their marriages. Their husbands will always be second to Jesus. When their husbands don't or can't meet their physical or emotional needs, they will turn to Jesus, the only man who can truly satisfy their every longing. Jesus will always be a better friend, confidant, and lover.
Marriages like this are actually polygamous: husband, wife, and Jesus. Years ago, I mentioned to a close pastor friend of mine that Polly and I listened to the Carpenters during our lovemaking (it was the only secular CD we owned). My friend told me that he and his wife only listened to hymns when they made love. Even then, when I was still very much a card-carrying member of the Independent Fundamentalist Baptist church, I thought, hymns? Really? What, did they play Victory in Jesus when they had orgasms?  My friend and his wife believed, and still do, that Jesus should be a part of everything. Jesus becomes a voyeur, always lurking nearby.
Someday, Addi will find that having a real man to snuggle up to on a cold winter night beats a mythical Jesus every time. When she finds herself in a dark place, when it seems that Jesus is nowhere to be found, her husband will be there for her to talk to. When pain and loss bring tears to Addi's eyes, it won't be Jesus who holds and caresses her and wipes away her tears. Jesus makes for a great cliché, but Addi will one day learn that the people who really matter aren't found in the pages of a religious text.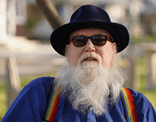 Bruce Gerencser, 65, lives in rural Northwest Ohio with his wife of 44 years. He and his wife have six grown children and thirteen grandchildren. Bruce pastored Evangelical churches for twenty-five years in Ohio, Texas, and Michigan. Bruce left the ministry in 2005, and in 2008 he left Christianity. Bruce is now a humanist and an atheist.
Connect with me on social media:
You can email Bruce via the Contact Form.
Your comments are welcome and appreciated. All first-time comments are moderated. Please read the commenting rules before commenting.