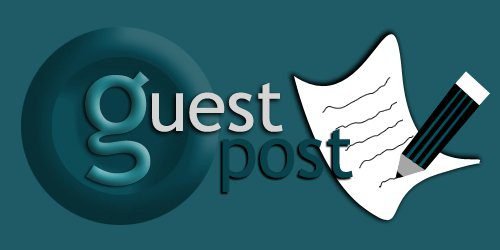 A week and a day ago, many of us — trans and gender-variant people, along with our allies — participated in Transgender Day of Remembrance. A now-annual commemoration, it was first observed a year after Rita Hester was found brutally murdered in her Boston apartment — twenty-three years ago today.
This year, hundreds of TDoR commemorations were held all over the world. Nearly all of them, including the one in which I participated, involved, among other things, each participant reading the name of a trans or gender-variant person killed during the past year. I was given the name of Iris Santos, about whom I knew nothing until I read her name and the date of place of her murder (23 April 2021, Houston, Texas) to the crowd.
As important as TDoR commemorations are to me, I have not participated every year. Reading the name of a complete stranger who could have been me always leaves me trembling from a storm of emotions: sadness, grief, fear, rage — and, even at this late date, guilt — among them. They stay with me long after the commemorations have ended. You might say that in some way I "adopt," if not by choice, the victim whose name I've read. Sometimes it's more than I can deal with.
While people normally feel sadness and grief over someone's death, especially if they were close to the deceased, my guilt comes in part from knowing that I am old enough to be Ms. Santos' grandmother — and that I could have been one of the names read rather than one reading her name. She was enjoying a meal at a picnic table when an unidentified suspect approached and shot her. Iris was "so young with so many things to look forward to," according to Tori Cooper, the Human Rights campaign director for community engagement for the Transgender Justice Initiative. In that sense, and in the way she was brutally murdered by someone she didn't know, Iris was like too many of us: Researchers at UCLA Law School's Williams Institute report that trans people are four times as likely as cisgender folks to experience violent crime (including homicide) and most of those victims are, like Ms. Santos, trans women of color.
Another factor in my guilt — and rage — comes from knowing how too many other trans- and gender-variant people die — and how I almost became one of them. Although I cannot fault the organizers of TDoR, the commemorations leave out one group of victims that also are a disproportionately large — and unmentioned — part of our community.
According to Williams Institute researchers, "transgender adults have a prevalence of past-year suicide ideation that is nearly twelve times higher . . . than the U.S. general population". In other words, between TDoR gatherings, trans adults are twelve times as likely as other Americans to have thought about taking take their own lives. Oh, but that's not the worst news: "the prevalence of past-year suicide attempts is eighteen (italics mine) times higher than the U.S. general population. In other words, if one member of a group of 100 randomly-selected American adults has tried to take his or her own life during the past year, 18 members of a group of 100 trans folks has tried to end theirs.
Now, I know that the purpose of TDoR is to raise awareness of how too many of us are victimized through the hate and brutality of others—and that homicide is, unfortunately, one of the few crimes that can be verifiably linked to hate and violence. We cannot always know what was on the minds of trans, or any other, people who kill themselves: They don't always leave notes recounting the personal, familial, professional, and societal rejection and exclusion they too often have faced—let alone the fears they might have, especially if they are young, at the prospect of living at the mercy of such prejudice.
If someone ends their life, or tries to, because they do not know how to deal with their gender identity and wish to express it — or, more precisely, the possible costs of doing so — it is generally known only to the victim themselves and, perhaps, someone to whom they confided. I know this because I tried to kill myself, in part because I simply could not imagine how I could live as the person I have always known myself to be — and because of two other people, one of whom I loved and another who might have become a friend.
(Herein, I will use male or female pronouns because during the time the people I'm about to discuss lived and died, "they," "them" and "their" were not in use as gender-neutral pronouns and, therefore, the people I'm discussing used pronouns that reflected the gender to which they were assigned at birth.)
His body was found three days before Christmas. He — and I — were only a couple of years older than Ms. Santos was. Though we didn't meet until our sophomore year at university, we had lived, it seemed, parallel lives: We were altar boys who attended Catholic schools in blue-collar urban communities. We played sports and did many other things expected of male children of our milieux—and a few things that weren't. Oh, and while there were whispers about our sexuality, before and after we met, most people "read" each of us as cisgender heterosexual (or, at least, bisexual-trending-toward-hetero) males. I won't say anything about my looks, but my friend — whom I'll call Keri — was handsome-bordering-on-gorgeous in a young Antonio Banderas sort of way.
Although I tried to do the "dude" stuff, I felt an aversion to most members of the male gender. Keri, though, stood outside of that in a way I could not articulate at the time. I did not see him as I saw other men or boys, which is probably the reason I loved him. I also — if you'll pardon a hackneyed expression—felt his pain. He felt trapped, as I did, and I now realize he knew it.
Which is why he called me the day before his body was found. I don't remember exactly what he said as much I recall only a desperation in his voice. Occasionally, I hear echoes of that plea in others, but at the time it was unlike anything else I'd heard: It could have been my own. I think Keri knew that, and that I would show up at his place within minutes of our conversation.
He expressed a hopelessness, a despair I had never heard before — except from myself. "I can't be who I am," he lamented.
I could have said the same for myself. He knew that, even though I hadn't. To this day, I wonder whether that was why he called. Did he want to hear me say, "Yes, I am a woman, too"? It would be years, decades, before I would. Instead, I held him in one of the longest embraces of my life and whispered, "Whoever you are, it's wonderful, and I love you."
As sincere as I was—I rarely used the word "love," and perhaps will never say it often enough–it must have seemed like a platitude, at best. I was trying to console him in the way people try to comfort each other when they can't, or won't, truly experience another person's pain. Much later, I realized that I could have truly loved him, or anyone else, only if I had been willing or able to acknowledge and act upon the truth about myself.
Still later, I realized that I didn't "kill" Keri by not "saving" him that night. Although he might have lived — another fifty days, another fifty years? — had I given him what he — and I — needed, I came to understand — with the help of the therapist and social worker who worked with me during the first three years of my gender-affirmation process—that what killed him was the hatred, whether or not he experienced it directly, of the world around him. As Miguel de Unamuno wrote, Hombre muere de frio, no de oscuridad : People die, not from darkness, but from cold. The world, specifically, the human race as he knew it, was simply too cold for him, for anyone. He was frozen out.
In short, he was murdered by the world in which he lived, just as Iris Santos was by a random stranger with a gun. I could say the same for someone I met just before I started my gender affirmation process. Fran (not her real name) had lived with her boyfriend who, as she told me, "is the only person who truly loved me." Her family — who included, I suspect, at least one person who sexually abused her—rejected her, ostensibly for her "choices": She'd spent years recovering from, and relapsing into, addiction that lessened the pain of the work she'd been doing to support her addictions.
She learned of my gender affirmation process second- or third-hand: Someone had seen me "cross-dressing." At first, she expressed disapproval — which, I sensed, wasn't entirely her own. But she would ask me incisive questions about my "change": What led me to it? How do I see the person I hope to become? How are my family, my co-workers, other people, treating me?
Finally, she confessed, "I admire you." When I demurred, "I'm only doing what I need to do," she said, "Well, I wish I could have." She was about the same age as I am now which, she claimed, is "too late" to live the life she wished she'd had: as a man, with her boyfriend. "He doesn't know I'm really I'm a gay man."
Not long after, Fran washed down a bottle full of pills with another bottle of vodka.
She, like Keri, died from the darkness. In other words, she was murdered. Although I understand the purpose of Transgender Day of Remembrance, I really wish I, or someone, could have read their names, just as I pronounced that of Iris Santos a week and a day ago.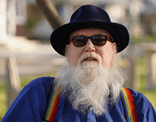 Bruce Gerencser, 65, lives in rural Northwest Ohio with his wife of 44 years. He and his wife have six grown children and thirteen grandchildren. Bruce pastored Evangelical churches for twenty-five years in Ohio, Texas, and Michigan. Bruce left the ministry in 2005, and in 2008 he left Christianity. Bruce is now a humanist and an atheist.
Connect with me on social media:
You can email Bruce via the Contact Form.
Your comments are welcome and appreciated. All first-time comments are moderated. Please read the commenting rules before commenting.