Tom Brennan pastors Bible Baptist Church in Dubuque, Iowa. Bible Baptist is an Independent Fundamentalist Baptist (IFB) congregation. Recently, Brennan wrote a blog post titled Appearance Matters:
First, it is evident in America that we have a declining Christianity paired with a growing paganism. And they come to Jesus, and see him that was possessed with the devil, and had the legion, sitting, and clothed, and in his right mind (Mark 5.15). When a person individually or a society corporately is operating under the affect [sic] of the devil or the affect [sic] of Christ it is evident in their appearance. What do we find in America today? Undeniably, we find a growing breakdown of any public sense of modesty. Yoga pants, which leave nothing to imagination, rule. Activists increasingly advocate for the right for women to be topless. Local governments routinely look the other way as pride parades violate public decency laws, and no one breathes a word of opposition. And I could go on and on here.
Damn those yoga pants. It seems Brennan is saying that a sure sign of increasing American paganism is women wearing yoga pants and, I assume, leggings. Brennan is using "paganism," as many IFB preachers do, as a catch-all for "unbelief." Brennan knows the United States is becoming increasingly secular, with the fastest-growing religious demographic being the "nones" — those who are atheists, agnostics, or indifferent towards religion. In Brennan's mind, how women, in particular, dress reveals how far or how close our society is to the one true God of the Bible. IFB preachers have been warring against female "immodesty since the late 1960s and 1970s. Back then, it was miniskirts that were the problem. Now, according to Brennan, the biggest problem in our culture is women wearing yoga pants and leggings. In Brennan's mind, we are only a hop, skip, and jump away from women walking down our streets topless.
Nothing to see here, right? IFB preachers have been pontificating about women's clothing for decades. I wouldn't have given Brennan's post nary a thought if it hadn't been for what he said next:
Believe it or not, this is a church issue. I have pastored twenty five years. Most of you reading this have no idea how often I have had a man come to me struggling with the way some sister in Christ dresses, even in a conservative church like ours. Which means even more have a problem but will not actually say anything to me about it.
Brennan preaches about "modesty" and maintaining proper attire. He is, after all, an IFB preacher. It's what they do. What I find sadly interesting is that Brennan has horny male church members who come to him and tattle on church women who are dressed "immodestly." What kind of church culture encourages this kind of behavior?
"Struggling" is a euphemism for getting a boner or having lustful thoughts when viewing a sister in the Lord who has a skirt above her knees, wears pants that are too tight, or wears a blouse or top that is revealing. These women aren't strolling down the church aisles on Sunday as a hooker would on a city street on Saturday night, seductively dressed, hoping to catch men's attention. Yet, because they show too much leg or cleavage or accentuate their feminine shape, they are viewed as seductresses out to lead poor, hapless, weak, pathetic IFB men into sexual sin — either literally, as in the case of adultery, fornication, and masturbation, or psychologically, as in have "lustful" thoughts and immoral desires.
Imagine the discussions between Pastor Brennan and an aroused/offended/outraged male church member:
Preacher, did you Sister Betty today? I can see her cleavage! Brother, all I can think about is motorboating. I want to keep my mind and heart stayed upon Jesus, but Sister Betty is causing me to have unholy, impure thoughts. Make her stop, Daddy, err, I mean Preacher.
Pastor, Sister Maybelle is showing way too much leg. Her skirt is two inches above her knee and it's so tight I can see that she's wearing an IFB-approved thong! What should I do? I can't possibly stay focused on Jesus when all I can think about is Maybelle's sexy legs and ass. Sorry, pastor, I mean butt.
Preacher, you need to do something about Sister Jezebel. Her tops are too tight, too revealing. My God, she even wears pants to church, revealing the form of her hot, sexy — make it stop — body. Me and Deacon Bob were talking and both of us think that you need to tell Sister Jezebel to dress modestly.
Pastor, have you seen how the church's teen girls are dressing? They are dressing just like public school girls! I've had several church boys come to me complaining about how these girls are dressing; how their "immodesty" is causing them to have lustful thoughts. Little Billy, you know Deacon Bob's son, came to me and said that all he can think about during church is sex. He's NOT even listening to your sermons! You need to do something about this before church teens start having sex with each other.
Brennan, of course, is part of the problem. His preaching has facilitated a culture where women are demeaned for how they dress — cuz it's in the Bible — and men believe they have little to no control over their sexuality. Again, standard IFB fare. Brennan is part of a religious sect that is stridently anti-culture. Try as he might, modern culture still seeps into his church. Several weeks ago, I watched a Youtube video of the Sunday service at Polly's mom's IFB church. I was shocked to see several women in the choir/church wearing leggings underneath their dresses. One woman was even wearing tennis shoes. OMG, sure signs of liberalism, moral decay, and the second coming of Hey-Zeus. Try as IFB preachers might, they can't stop their churches from changing with the times. It is often said, that IFB churches are twenty years behind culturally. Take the church I mentioned above. Forty years ago, men were prohibited from having any facial hair. Today, numerous men have mustaches and beards, including the pastor. Some men even have bald heads, a sure sign years ago that they were, according to their pastor, nazis, white supremacists, or gay. Brennan is fighting a battle that neither he nor Jesus can win.
The solution to Brennan's problem is quite simple: tell church men to grow up; tell them to embrace and own their sexuality; tell them to mind their own fucking business. Remember, this is not about women strolling down the center church aisle on Sundays in string bikinis. Most of us would agree that doing so would be inappropriate, even though it would be quite entertaining (and much better than the sermon). We're not talking about scantily clad women. These men are outraged over women who refuse to obey the church's archaic, misogynistic dress standard; women who dare to show a bit (or a lot) of cleavage or leg; women who feel comfortable in their own skin.
Yoga pants and leggings are not the problem. My wife wears leggings, typically with a long top or short dress that covers her ass. She also owns a pair of yoga pants. I think Polly looks nice (and attractive) when she wears leggings. Not that what I think matters. Her body, her choice, end of discussion. I have certain types and styles of clothing I like to wear. Why should it be any different for my wife? I doubt Brennan has women coming to him, complaining about men who are wearing tight pants or that they can "see" their junk. Why is that?
Many of you were raised in IFB churches. How differently were women treated from men? Did your pastor ever preach about men's clothing? Please share your stories in the comment section.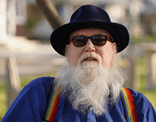 Bruce Gerencser, 65, lives in rural Northwest Ohio with his wife of 44 years. He and his wife have six grown children and thirteen grandchildren. Bruce pastored Evangelical churches for twenty-five years in Ohio, Texas, and Michigan. Bruce left the ministry in 2005, and in 2008 he left Christianity. Bruce is now a humanist and an atheist.
Connect with me on social media:
You can email Bruce via the Contact Form.
Your comments are welcome and appreciated. All first-time comments are moderated. Please read the commenting rules before commenting.