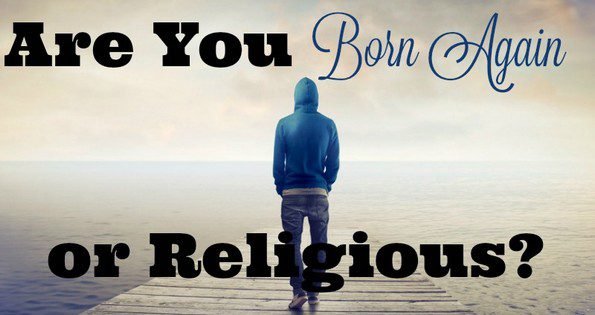 Several years ago, I participated in a two-and-half-hour phone interview on the subject of the labels we use to identify ourselves. The man doing the interview was working on his master's thesis. One label he asked me about was the label religious. Focusing on my days as an Evangelical pastor, he asked if I ever considered myself religious. I told him, absolutely not. The "religious" label was reserved for Catholics, Methodists, Presbyterians, Lutherans, and other mainline groups. THEY were religious, WE were Christians. This was especially true back in my Independent Fundamentalist Baptist (IFB) days.
I viewed most other Christian sects with a good bit of skepticism. Catholics were immediately dismissed as fish-eating, beer-drinking believers in works salvation. Catholics were prime evangelistic targets, even though I found them almost impossible to evangelize. Protestants such as Lutherans, Methodists, and Presbyterians were far easier to lead to saving faith in Christ. I considered such people, as a whole, to be religious, but lost. I found these kinds of people to be ignorant of what the Bible taught concerning salvation. Using the soulwinning (salesmanship) techniques I was taught in college, I would show them what the Bible "really" said about life, sin, God, Jesus, salvation, and life after death. Often astounded by what I showed them in the Bible, these prospects for Heaven would pray the sinner's prayer and become born-again Christians. These new converts went from being religious to new life in Jesus Christ. Or so I thought, anyway.
Of course, I now know that the only difference between Bruce, the Baptist preacher and those I targeted for evangelization was our religious beliefs. I was every bit as religious as Catholics, Methodists, Lutherans, and Presbyterians. My refusal to use the word "religious" allowed me to view myself as superior to others. I was a True Christian®, a devoted follower of Jesus. Christian people outside of my cult lacked the right beliefs and commitment to God. It took me a number of years to realize how arrogant I was, thinking that my God, my beliefs, and my way of living were the right/only way, truth, and life. When modern-day Bruce Gerencsers stop by this blog to regale us with their infinite and absolute understanding of truth, I am reminded of the fact that I once was just as they are. I remember when "absolute truth" fit within the confines of whatever Baptist church I was pastoring at the time. Like the prophets and apostles of the Bible, I was a man of God who was given a message by God to share with saints and sinners. My goal was to turn religious people into Christians/Baptists/people who thought just as I did.
Over the years, scores of Christian commenters have attempted to show readers of this blog how exalted their reasoning is compared to that of ignorant atheists, agnostics, and, well, anyone who doesn't think as they do. These men have even self-described themselves as brilliant. These preachers of TRUTH are certain that their interpretations and beliefs are right. As I read their words, I say to myself, Bruce, you said the very same thing years ago. Thinking I was a True Christian®, I considered everyone else outside of my little corner of Christianity to be religious, but lost. I had such a small view of the world, with every person fitting into one of two categories: saved or lost. True Christians® were saved, everyone else, including billions of people who worshiped some other sort of God, was lost. As a younger pastor, thanks to my IFB training, I even viewed many Evangelicals as religious, but lost. Calvinism later did the same for me, allowing me to cast aspersions and doubts upon those dirty Arminians who believed in salvation by works.
I still have moments when I think that I have an exalted intellect and understanding of the world, but tripping over the cat or a misplaced Lego (Goddammit, Ezra!) quickly brings me back to earth. I am not suggesting that all worldviews and beliefs are the same or equally valid. I reject attempts to smooth out the edges of the public space. But, at the end of the day, all of us are feeble, frail people who will soon find ourselves six feet under or the smoke wafting up from a crematorium smokestack. Knowing this should teach us humility, a reminder that none of us is an all-knowing deity.
How about you? Did you consider yourself "religious?" How did you view people who were not a part of your sect?  Please leave your thoughts in the comment section.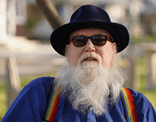 Bruce Gerencser, 64, lives in rural Northwest Ohio with his wife of 43 years. He and his wife have six grown children and thirteen grandchildren. Bruce pastored Evangelical churches for twenty-five years in Ohio, Texas, and Michigan. Bruce left the ministry in 2005, and in 2008 he left Christianity. Bruce is now a humanist and an atheist.
You can email Bruce via the Contact Form.
Your comments are welcome and appreciated. All first-time comments are moderated. Please read the commenting rules before commenting.