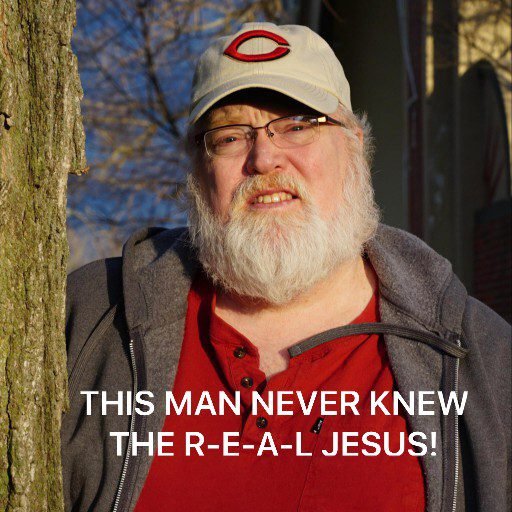 Repost from 2015-2016. Edited, updated, and corrected.
Regardless of what I do to ward off bloodsucking Evangelical vampires, they continue to send me emails detailing their opinions about my past and present life. The notice on the Contact page makes it clear that I am not interested in receiving such messages. I even wrote posts titled Dear Evangelical and Simple Contact Form for Evangelicals in an attempt to reduce the flow of preachy and judgmental emails. I also added a page titled WHY?, hoping that Evangelical zealots would read the posts listed on this page and as a result have no need to email questions that have already been answered. Despite doing all these things, Evangelicals STILL feel duty-bound to contact me. I suspect many of them think God is "leading" them to email me or they feel it is important to put in a good word for the Man Upstairs. Wayne from California is one such man. I think Wayne is an Evangelical pastor — based on his email address, IP address, and Google name search — but since he didn't call himself a pastor, I won't either.
What follows is the complete text of Wayne's email. My response is indented and italicized. Enjoy!
Bruce, thanks for sharing your heartfelt sentiments, etc. I do want to ask you a very pertinent question however as it relates to your defection from Christianity. What "JESUS" did you preach when you were pastoring churches for over 25 years? Was it the Jesus of the Holy Scriptures? Or the Jesus of your own theology?
First, you really should have spent some time reading more than four of my posts. If you had, you would never have asked such silly questions. That said, I want you to be fully educated concerning Bruce Almighty, so I will answer your questions.

I pastored Evangelical churches for twenty-five years. Thousands of people heard me preach. I also held special meetings in churches affiliated with the Nazarene, Christian Union, Free Will Baptist, Assembly of God, Charismatic, Southern Baptist, Reformed Baptist, Sovereign Grace Baptist, General Association of Regular Baptist denominations/groups, along with numerous meetings held for Independent Fundamentalist Baptist churches (IFB). Not one person ever questioned the Jesus or the gospel I was preaching. Not one time, ever!  You will search high and low to find one person who would say to you, Bruce preached a false gospel. Dozens of colleagues in the ministry will tell you that my gospel preaching was Evangelical and orthodox in every way.
I ask because if you really knew JESUS as Savior and Redeemer, how is it that you can walk away from HIM? Wasn't HE real in your life? Didn't HE minister to you as you ministered to others? Did you believe anything that you preached? Or was it all a lie…or a show?
Yes, I really knew Jesus, and yes he was real in my life. Yes, Jesus, through the Holy Spirit, led me, spoke to me, and ministered to my spiritual needs. However, I now know that just because I had experiences such as these, they in no way "prove" the existence of God, Jesus, or the Holy Spirit.

I preached the Jesus of orthodox Christianity. I preached the Jesus found within the pages of the Christian Bible. And yes, I preached the Jesus who saved me from my sins.

If you would like, Wayne, we both can unzip our pants and have a Jesus-measuring contest. Unlike that of Donald Trump, my Jesus was pretty big. I was an expositional preacher. Preaching in this manner afforded me the opportunity to make much of Jesus each and every Lord's Day.

Any suggestion that I preached some sort of defective or false Jesus is ludicrous. I understand WHY you think this might be so. You can't square my story with your theology, so you must find a way to dismiss my life: I was an unsaved false teacher who preached a truncated gospel and a false Jesus. Here's the problem. You will search in vain for even ONE person who would agree with you. Having never heard me preach, you are in no way qualified to judge the quality of my preaching.

I took my calling seriously, spending countless hours evangelizing the lost, ministering to those in need, and studying for my sermons. My faith was the essence of my life, as it was for my wife and children. Again, you will search in vain for even one person who will tell you that I was anything but who I say I was during the twenty-five years I spent in the ministry.
Were you ever really a TRUE Believer in Christ from day one? I know you said that your life had been inundated with the "Church," but not a lot was said with what you did with JESUS! That is perhaps where your problem arised [sic]. The Bible does speaks [sic] very clearly of "APOSTATES," those that merely "professed" faith in Christ…but they never ever "possessed" real faith in Christ? Could that have been you?
No, I was not, at that time, an apostate. Your inability to comprehend my life comes from your superficial reading of my story. No need to dig in and try to understand. You picked out of my story those things that said to you I was unsaved or an apostate and that is all you needed to know.

Again, I "possessed" Jesus every bit as much as you do.
Biblically speaking, no true believer/follower of Christ could ever walk away from HIM as believers are "SEALED" by the HOLY SPIRIT until the day of Redemption. So my friend, perhaps you were hurt and that caused you to turn away, but the JESUS of the Scriptures would ALWAYS be there for you if you really had a genuine faith in Him. I pray that the God of the Scriptures will bring you to a place of true repentance and faith, and that the hurt/wounds that have caused you bitterness in your soul, will be healed and you can really begin living for Christ!
Ah, now we get to the crux of the matter. You can't square your once-saved-always-saved theology with my life, so it is evident to you that I was never a true Christian. What an easy way to dismiss my story. With one wave of your hand, you say, Bruce, you never were a Christian! This one thing I know: I once was saved and now I am not. I defy you to find one chink in my Evangelical armor. I checked all the boxes, Wayne, and if I wasn't a Christian neither are you.

I spent most of my life following, serving, and living for Jesus and his Church. Quite frankly, I find inquiries such as yours to be patently offensive. I suspect you would feel the same way if I "doubted" the sincerity of your faith.

Many Evangelicals have come before you. Armed with Cracker Jack armchair psychology degrees, they determine that I am an angry, hurt, and bitter man. Here's the problem with this line of inquiry: let's assume I am now angry, hurt, or bitter. How is this relevant to the veracity of my past religious faith? When I was a Christian I was not angry, hurt, or bitter. And believe me, I know what anger and bitterness look like. I spent twenty-five years wading through the Evangelical sewer, coming in contact with countless angry and bitter "followers" of Jesus.  Again, I defy you to find one person who would say that I was an angry, hurt, or bitter Christian.

Now, if you are asking me if I am NOW angry or bitter? Sure, sometimes. These are normal human emotions, emotions that were buried under teachings about the fruit of the Spirit and walking in the Spirit. If I am angry about anything it is that I continue to receive emails such as yours from Evangelicals who refuse to listen and allow me to tell my own story. I know that as long as I am willing to publicly talk about my life as an Evangelical Christian and pastor that I will have to deal with people like you — people who show me little to no respect because they think they have me all figured out.

Years ago, I told my counselor that I was miffed over people not allowing me to tell my own story. I naively thought that if I explained myself, people such as yourself would understand. My counselor chuckled and told me that my mistake was thinking that Evangelicals cared one whit about what I think. He said, they don't give a shit about what you think!

I now know my counselor was right. And here's the good thing . . . I no longer give a shit about what Evangelicals think about my past or present life. My goal is to help Christians who have doubts about Christianity or who have recently left the faith. Over the past eight years, I have corresponded with scores of people who had doubts or questions about their faith. I am pleased that I have been able to lend a small measure of support. In some instances, I was able to help people gently unhitch their lives from Evangelicalism — a belief system that often causes untold psychological damage. I am, in many ways, still a pastor. I sincerely want to help people. The difference now, of course, is that my focus is on helping people walk the path of life with honesty and integrity. While I have been instrumental in helping numerous people — including pastors — embrace atheism, chalking up deconversions is not my goal. This blog is my pulpit and the world is my parish. Thousands of people regularly read my writing. I must be doing something right, yes? I still have a hard time accepting that people actually WANT to read what I write, but they do, and I appreciate their support.

By all means pray. It won't do any good, but praying surely will make you feel like you are doing something — anything — to silence my voice and bring me to Jesus.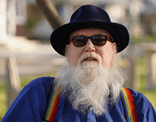 Bruce Gerencser, 65, lives in rural Northwest Ohio with his wife of 44 years. He and his wife have six grown children and thirteen grandchildren. Bruce pastored Evangelical churches for twenty-five years in Ohio, Texas, and Michigan. Bruce left the ministry in 2005, and in 2008 he left Christianity. Bruce is now a humanist and an atheist.
Connect with me on social media:
You can email Bruce via the Contact Form.
Your comments are welcome and appreciated. All first-time comments are moderated. Please read the commenting rules before commenting.