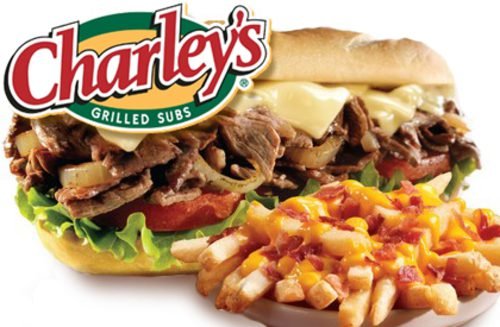 After leaving Community Baptist Church in the fall of 1994, we moved to the small central Ohio village of Frazeysburg, 16 miles east of Newark, where Polly's mom and dad lived. Polly's parents gave us enough money for a down payment on a fairly new 14′ x 70′ mobile home. We lived in Williamsburg Square — a well-kept manufactured home community that catered to older families without children and younger families with two children or fewer. The only reason we were allowed to live in Williamsburg Square was because we had previously bought a mobile home from Williamsburg, and after observing how well behaved our children were, the owners decided it would be safe to allow the Gerencser children to prowl the neighborhood. Our older neighbors were delighted to have our children around, especially when it came time to rake leaves and shovel snow. Believing that it was important for our children to serve others, we asked them to help our neighbors without pay. This they gladly did, even though several neighbors were insistent that our children be paid.
After getting settled in Frazeysburg, I went about looking for suitable employment to provide for my family. In less than a week I had secured a job working as general manager for a Charley's Steakery in Zanesville, Ohio.  As it was with every time I needed to secure secular employment, I made substantially more money working in the "world" than I did working as a pastor. Having managed restaurants in the past, I was well-suited for my new job. The owner was a Taiwanese man who operated a restaurant in Columbus. He was a hands-off owner who expected me to manage every aspect of his franchise. I would talk to him on the phone every few days, and every month or so he would stop by for a short visit to see how things were going. Outside of these contacts, I was on my own (which I liked).
The restaurant had been run into the ground by the previous manager. Its owner would later tell me, after contacting me to testify in a wage-hour dispute, that I was the best manager he had ever hired. He told me that he knew that I would just take care of things and that he wouldn't have to worry about whether I was doing my job. Working for Charley's Steakery was by far the best job I ever had. I had the freedom to hire the necessary people to ensure that the restaurant ran smoothly. Unfortunately, this meant reassigning or firing many of the existing employees, most of whom treated their job like a weekend at a spa. They learned quickly that I was a no-nonsense, the-customer-comes-first, if-you-have-time-to-lean-you-have-time-to-clean, trust-but-verify manager.
During this foray into the secular world, we attended Fallsburg Baptist Church, an Independent Fundamentalist Baptist (IFB) congregation in Fallsburg. Ohio. The church was pastored by my then-best friend Keith Troyer. (Keith currently pastors Grace Baptist Church in Greenville, Pennsylvania.) Attending Keith's church allowed us an opportunity to recover from the wounds inflicted upon us through our horrific experiences at Community Baptist Church in Elmendorf, Texas. (Please see the series I am a Publican and a Heathen.) In retrospect, we should have spent more time recuperating, but as I shall share in a moment, the not-preaching bug bit me and after a few months on the sideline I was ready to return to the pastorate. Keith tried to satiate my need by allowing me to preach from time to time. Though our friendship did not survive my loss of faith, I have always appreciated what Keith did for our family.
Going to work at Charley's Steakery six days a week allowed me to stay busy. It was not uncommon for me to work 60-70 hours a week – workaholic that I am. Part of the reason I had to work long hours is that I had a hard time attracting and keeping employees. I'm sure some of the problem was that new employees quickly realized that they would actually have to work once they took the job, and didn't stay long.  Over the years, I hired scores of entry-level employees and managers. Some of these new hires turned out to be wonderful employees. However, far too many of them were indolent, lazy people looking to make as much money as possible for the least amount of work. Such people, of course, frustrated the hell out of me. Workaholics have a hard time understanding why everyone is not just like them. I spent much of my life as a pastor planting new churches. This type of work lends itself to driven workaholics. I was always perturbed by pastors who viewed the pastorate as a vacation gig, one where they preached on Sundays and played golf and hung out with their preacher friends the rest of the week. Again, I projected my own work ethic and way of looking at life on others. While I still think many pastors are as lazy as a coon dog in front of a fireplace on a cold winter's night, I do realize that my judgments of others were often unfair or misguided.
The restaurant I managed was in the food court at the Colony Square Mall on the north side of Zanesville. I had to compete with restaurants such as Taco Bell, McDonald's, Mr. Hot Dog, and a Chinese restaurant. We not only competed for food dollars, we also battled one another over employees. Charley's Steakery shared a back hallway with Taco Bell. Employees would enter their respective restaurants via this hallway. Taco Bell was the first restaurant after employees entered the hallway. The manager of Taco Bell, noticing the quality of several of my employees, began poaching them, offering them better wages than I could offer. After a few weeks of losing employees, I decided to contact the Taco Bell manager. I asked her to please stop soliciting my employees. There, I thought to myself. I have put an end to that problem.
Several days later, the director of franchise operations called me about a disturbing call he had just received from the Taco Bell manager. According to her, I had asked her to please stop offering sex to my employees as an enticement for coming to work for her. That's right, because I used the word "soliciting," the Taco Bell manager thought I was talking about her prostituting herself. Of course, I did no such thing. I assumed that she had at least a cursory understanding of the English language and knew that the words solicit/soliciting/solicitation actually have several meanings, but she did not. After explaining to the franchise operations director what my intent was, he suggested (demanded?) that I contact her and apologize. My first thought was, apologize? What did I do that was wrong? It's not my fault this dumb hillbilly doesn't know what the word soliciting means. After pondering what to do for several days, my what-would-Jesus-do guilt kicked in, and I sat down and wrote a letter to the Taco Bell manager apologizing for our misunderstanding. But, before I uttered the words "I'm sorry," I made sure she understood the dictionary definition of the word "soliciting."
The Taco Bell manager quit soliciting my employees and I went back to trying to find meaning and purpose in secular work. But five months after I took the job, I could no longer push down the urge, need, and desire — the Holy Spirit — to pastor another church. In February 1995, some (now former) friends of ours, Marv and Louise Hartman, stopped by the restaurant to visit with me. They lived in the northwest Ohio city of Bryan — the city of my birth. (We currently live five miles south of Bryan.) I had known the Hartmans since I was a teenager. Their oldest son Lyle was, at the time, a good friend of mine. As a teenager, I attended First Baptist Church in Bryan, as did the Hartmans. Marv and I played church league softball together and Louise help me save money for college by managing my savings account. (Years later, after sending out my infamous letter, Dear Family, Friends, and Former Parishioners, Louise sent me a blistering letter that said I had been taken over by Satan. She later wrote and apologized for the first letter. Our friendship did not survive.)
The Hartmans told me about a church that was looking for a pastor near where they lived — Olive Branch Christian Union Church, near Fayette, Ohio. A few short weeks later, we packed up our belongings and moved our mobile home to a trailer pad next to the church for what would be a short seven-month pastorate. In retrospect, as I shared above, we should have taken more time to heal before taking another church to pastor. Despite advice from several friends who suggested that I slow down and do pulpit supply, revivals, and itinerant work, I felt the need to be about my Father's business, and that feeling was so great that neither money, common sense, nor my wife's objections would keep me from quitting a job that paid twice what Olive Branch Christian Union Church was offering me. All that mattered was that God had called me to preach and I needed to be busy preaching. This is why it amuses me when people suggest that I was in the ministry for the money. I ALWAYS made more money in the secular world than I did as pastor. If I had it to do all over again, I would have worked bi-vocationally, providing for my family and scratching my God-inspired itch to preach. We wouldn't be facing some of the financial problems we now face if I had put my family first.
As Paul Harvey would say, now you know the rest of the story.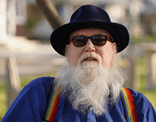 Bruce Gerencser, 65, lives in rural Northwest Ohio with his wife of 44 years. He and his wife have six grown children and thirteen grandchildren. Bruce pastored Evangelical churches for twenty-five years in Ohio, Texas, and Michigan. Bruce left the ministry in 2005, and in 2008 he left Christianity. Bruce is now a humanist and an atheist.
Connect with me on social media:
You can email Bruce via the Contact Form.
Your comments are welcome and appreciated. All first-time comments are moderated. Please read the commenting rules before commenting.