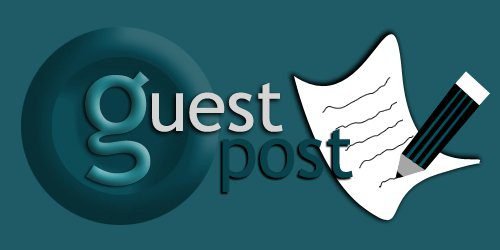 Guest post by MJ Lisbeth
"Are you Jewish?"
I lied, sort of, depending on which rabbi you ask.
Almost all agree that Judaism is passed on through the female biological line. That sounds straightforward enough, but if your mother's mother's mother's mother's mother's mother's mother was Jewish but nobody in any part of your family has practiced the religion or participated in any of its cultures….one rabbi might say, "You're as Jewish as Theodor Herzl," while another might tell you you're as goyish as Pat or Debbie Boone.
I know: I have had exactly such an experience. As I was preparing to marry a Jewish woman of Latin American heritage, I consulted with rabbis and took classes. Since I no longer considered myself a part of the Roman Catholic church in which I'd grown up or with the Pentecostal and Evangelical churches in which I later affiliated myself, but I did not yet identify as atheist or non-religious, I was willing to participate in my wife-to-be's religion and help raise the children we planned to have in it.
The Latin American Jewish community in which she was raised, mostly in the Miami area, was more conservative, politically and socially, than the non-Hasidic Ashkenazic Jews in whose proximity I was raised and have lived much of my life. When she went to college, she "fell away" from the religion but had returned to it, if in a more mystical and ritualistic iteration, by the time she met me. So, while she didn't want to submit to the more severe sartorial and other regulations of some sects, she felt that prayer—in Hebrew—and other aspects of the religion were important to her life.
I would realize, much later, long after our marriage ended, that for her, her faith and "spirituality" was a way of keeping her inner torment– what some would call "demons" — at bay. She seemed to think that her faith and intense prayer were a way to deal with her extreme mood swings, some of which resulted in physical attacks on me she could not remember, or so she claimed, the following day. (Do you need more proof that prayer cannot substitute for medication and therapy?) Also, I came to understand –because I would come to the same knowledge about myself—that her religiosity was a defense (or, at least, she tried to use it as such) against desires that were not approved by her family and community.
In short, both of us were trying to deal with—or not deal with—the fact that we weren't entirely heterosexual. Oh, and in my case, that I wasn't the man I presented myself to be, or any kind of man at all. It would have been difficult enough for her family to approve of someone who wasn't a mensch—which, to them, meant what some would condescendingly call a "nice Jewish boy."
So, while I told her family and the rabbis that I am Jewish, I knew well that in the eyes of some, I wasn't truly one of them, and never could be. And, interestingly, one of the rabbis we consulted tried to discourage me from living as a Jew. For one thing, he saw that I wanted to do so at least in part for the sake of marriage and the approval of her family. He pointed out the ostracism, persecution and worse Jewish people have faced throughout history and even warned me that no matter how fastidiously I followed the ways of his religion or how well I learned Hebrew, some "in the community" wouldn't quite accept me.
I would later learn that he wasn't the only rabbi who tried to dissuade people from converting to, or resuming, Judaism. So, when I heard the query, "Are you Jewish?" many years later from a young bearded man in front at a sidewalk table near Brooklyn's Grand Army Plaza, I was taken aback. Unlike Christianity, Judaism doesn't have a tradition of evangelism. At least, they haven't tried to bring non-Jews into the fold. But that young man was part of the only Jewish community that, to my knowledge, tries to spread its words and ways –and only to other, mainly secular, Jews: the Lubavitchers, who comprise much of the Orthodox Jewish communities in Brooklyn, Montreal, and a few other cities.
I can't help but wonder whether that young man was more successful in his "evangelism" efforts than I was in mine as an Evangelical Christian. Some would argue that I didn't really "have the Holy Spirit within" me because I—at least to the best of my knowledge—never "brought" anybody "to Jesus." Likewise, I can imagine that young man chastised for his lack of faith or commitment or something for not bringing "lost" Jewish people "home."
Of course, today, as an atheist, I don't care whether someone thinks I am, or ever was, Jewish, Christian or of any other religion. I think my ex and her family realized that I was only "going through the motions" and would be no more Jewish than I was a man. I sometimes wonder, though, what sort of discussion or argument I could have had with that young man had I told him that I am Jewish, or had I immersed myself in the religion enough to help raise the children my ex and I planned but never had.
(In case you're wondering: My ex remarried. Her husband was raised in a conservative Jewish community and, within five years, they would have four children whom they would raise in the religion and send to yeshivas. I also heard, from mutual friends, that they were considering a move to Israel. Oh, and I've gone through a long process of affirming my identity as a woman.)
Now, if anyone were to ask me whether I'm a Christian, Catholic, or Jewish, the answer to the first two would be an emphatic "no." As for the question of my Jewishness, that would depend on how much time or energy I have for a discussion or argument. After all, someone I knew in my youth told me and the rabbi of the man she married that she was a "Jewish atheist." The rabbi said that was entirely plausible and made no effort to convince her otherwise. I could tell that rabbi the same thing: I, like her, have Jewish heritage on my mother's side of the family (though my relatives converted to Catholicism) but don't believe in any "supreme" or "higher" "being."
In the years since then, I've had co-workers, and have friends and friendly acquaintances, who are Muslims. Interestingly, though Islam is a proselytizing religion, none has tried to "witness" (if you'll pardon a Christian term) to me, and most Islamic states don't encourage proselytizing. Oh, and contrary to what some religious conservatives and grandstanding politicians would have their constituents believe, neither I nor any other atheist I know makes any effort to recruit (or, if you like, proselytize) others to our way of thinking. I guess in that sense, at least, I am as Jewish as I am an atheist!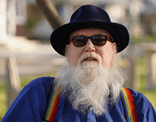 Bruce Gerencser, 65, lives in rural Northwest Ohio with his wife of 44 years. He and his wife have six grown children and thirteen grandchildren. Bruce pastored Evangelical churches for twenty-five years in Ohio, Texas, and Michigan. Bruce left the ministry in 2005, and in 2008 he left Christianity. Bruce is now a humanist and an atheist.
Connect with me on social media:
You can email Bruce via the Contact Form.
Your comments are welcome and appreciated. All first-time comments are moderated. Please read the commenting rules before commenting.