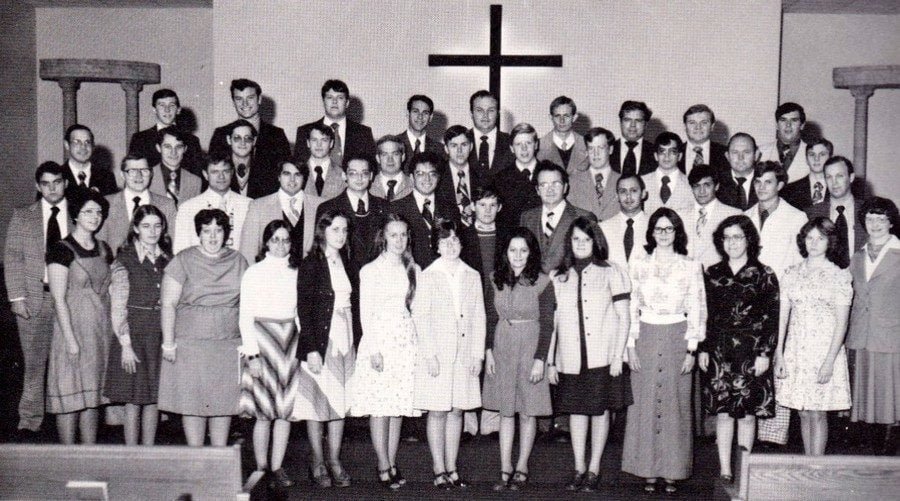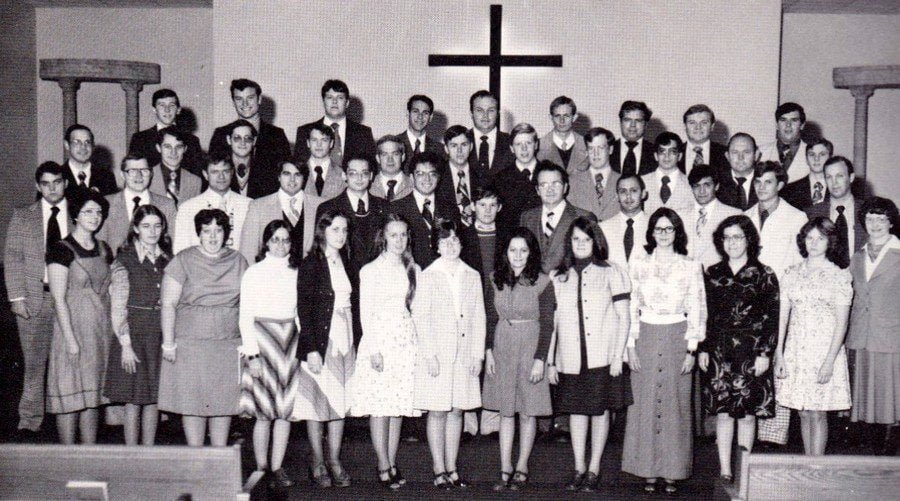 Series Navigation
From the fall of 1976 to the spring of 1979, I attended Midwestern Baptist College in Pontiac, Michigan. Midwestern — an Independent Fundamentalist Baptist (IFB) institution — was founded in 1953 by Dr. Tom Malone for the purpose of training men and women for the ministry. Dr. Malone called Midwestern a character-building factory. Midwestern's goal was to produce men who would pastor IFB churches and women who would be pastors' wives. A small number of graduates would go on to become evangelists, missionaries, and Christian school teachers, but the primary objective was to train God-called men for the ministry.
Dr. Malone was a graduate of Bob Jones College and Wayne State University. While serving as chancellor of the college, he also pastored Emmanuel Baptist Church — one of the largest churches in the United States during the 1960s and 1970s. Dr. Malone was a native of Alabama and his southern style of preaching appealed to many of the southerners who had migrated to the north to find work in Pontiac/Detroit area automotive plants. Looking for some spiritual home cooking, these southerners flocked to Emmanuel to hear one of their own preach.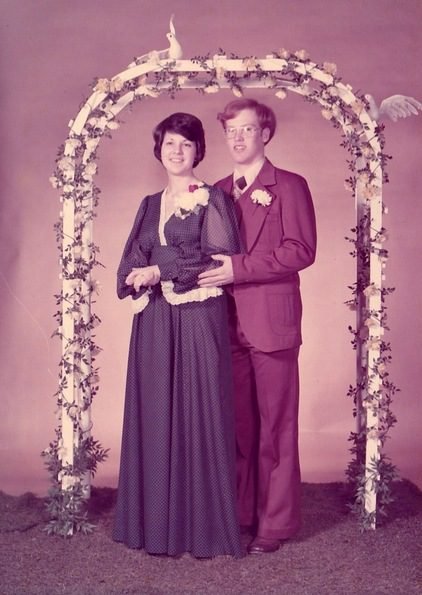 My wife, Polly, while still a student at nearby Oakland Christian School (she graduated second in her class), enrolled at Midwestern in January of 1976 and began taking classes. I enrolled eight months later. Polly's uncle, James Dennis, pastor of the Newark Baptist Temple in Heath, Ohio, graduated from Midwestern in the 1960s. (Pleas see The Family Patriarch is Dead: My Life With James Dennis.) Her father, Lee "Cecil" Shope — called late in life to be a preacher — graduated from Midwestern in May of 1976. After graduation, Lee moved to Newark to be James Dennis' assistant. He would later, with my help, start a church in nearby Buckeye Lake — Emmanuel Baptist Church. After Emmanuel closed its doors, Polly's parents returned to the Baptist Temple. Polly's mom attends the Baptist Temple to this day, as did her dad until he died two years ago.
The dorm at Midwestern was a two-story building with a finished basement. It was named after IFB giant and editor of the Sword of the Lord John R. Rice, and was home for single students. All single students — unless they lived locally with their parents — were required to live in the dorm. The men lived on the first floor and the basement. Women lived on the second floor. The north men's wing was called the party wing and the south men's wing was called the spiritual wing. The basement was called the pit. I, thankfully, lived on the party wing.
The dorm supervisors were Ralph Bitner and his wife Sophie. A young, inept couple, the Bitners had no idea how normal, heterosexual young adults thought and lived. Their job was to make sure we kept the rules, including keeping our rooms clean. Ralph was also responsible for the Sunday night Devotional/Singspiration held in the dorm common area.
Two older single male teachers lived in the dormitory. One was a man who suffered from some sort of mental illness. As long as he took his medications, he was fine. Sadly, thinking that God would help him live a "normal" life, this man would often stop taking his medications. This resulted in bizarre behavior, which at the time seemed quite funny. The other was a closeted gay man who lived on the spiritual wing. He was quite effeminate, which was odd considering that Dr. Malone had zero tolerance for "sissy" men. This man had a young student who lived with him.
Midwestern strictly regulated every aspect of dormitory life. Students were required to adhere to a puritanical dress code. Midwestern also controlled who students could date, when they could date, and where they could go while on a date. Rule-breaking resulted in infractions being written on a demerit slip and turned into the dean of men. If students were written up, they were required to appear before the disciplinary committee to answer for their "crimes." Most infractions were minor, but other infractions — such as breaking the six-inch rule — could result in students being expelled from the college (please see Thou Shalt Not Touch: The Six Inch Rule).
When dorm students left the college campus they were required to put their names and destinations on the sign-out sheet. This sheet was religiously checked by the Bitners. Students quickly learned how to manipulate the sign-out sheet so they would never be in violation of the rules. Dorm students were not permitted to go beyond a ten-mile radius from the college campus (an exception was made for work). Single dating was banned and couples could only date on Saturday and Sunday evening — and only then with permission from school administrators. Weekends were often a scramble as dating couples tried to find other couples to double date with. Dating couples who had problems keeping the six-inch rule would seek couples with a similar rule-breaking mindset. Most of the dorm students broke the no-touch, six-inch rule. Copping a feel for a Midwestern dorm student meant trying to secretly hold a girl's hand.
Midwestern was an unaccredited college. Students were not eligible for federal or state financial aid. As a result, most students worked one or more jobs. Polly worked at several restaurants, cleaned offices, and did house cleaning for a rabbi and his wife during her college career. I worked numerous jobs, mostly second shift factory jobs. I also worked at several grocery stores, sold Kirby vacuüm cleaners, pumped gas, worked as a mechanic, and drove a truck for a local dry cleaner. I changed jobs so often that I was threatened with expulsion if I changed my job again. These jobs paid between $3.00 and $5.00 an hour.
One of the teachers — knowing that I worked on automobiles — asked me if I was interested in a mechanic's job. This teacher worked part-time for Anderson Honda on Telegraph Road, and my job there would be an entry-level position. (Please see Short Stories: Anderson Honda.) I would primarily be responsible for prepping new cars, oil changes, and doing minor repairs. My starting wage was $7.00. After working for Anderson Honda for a few weeks, Dr. Malone called me into his office and told me that I would have to quit my job. He told me that I would just have to trust him, and that working at Anderson Honda was not good for me. I later learned that the Andersons used to attend Emmanuel Baptist, and left after having a falling out with Dr. Malone. I would later learn that the teacher — a married man — who offered me the job was having an affair with a woman who worked at Anderson Honda. That woman just so happened to be the wife of Midwestern's dean of men. Both couples would later divorce.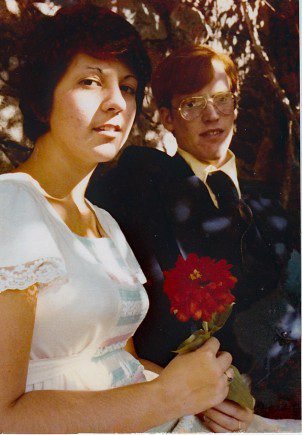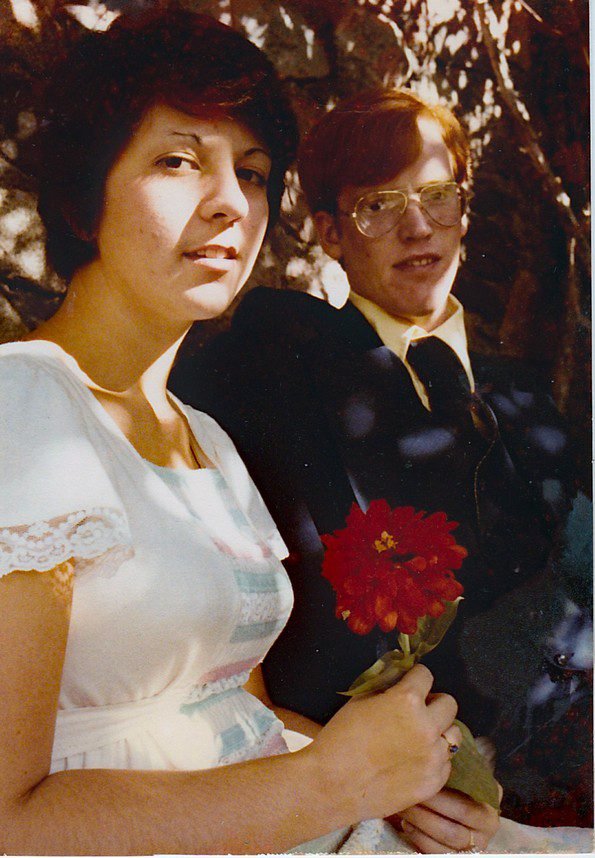 Polly and I started dating a few weeks after I enrolled at Midwestern. We tried our best to keep the six-inch rule, but it soon became impossible for us to keep our hands to ourselves. That said, we did not kiss each other for the first time until we had been dating for four months. Our first kiss took place during my visit to Polly's Newark, Ohio home during Christmas break. Polly's Mom asked her to go down to the laundry room and check to see if the clothes were dry. I went along with Polly to help her check on the laundry. Amazingly, it took forever to ascertain if the clothes were dry.
Needless to say, when we returned to Midwestern in January of 1977, we had a huge problem on our hands. Let me explain it this way. It was like going to a Dairy Queen the first time for a milkshake. The milkshake was tasty, but after sampling that delight, every time you drove by a Dairy Queen you wanted to stop and get another milkshake. Kissing for Polly and me was like drinking a milkshake at Dairy Queen. Once we started we didn't and couldn't stop. For the next eighteen months, Polly and I lived in fear of being caught — knowing that such dangerous living would likely result in us being expelled from school if we were caught.
In the spring of 1977 — six months after we started dating — I asked Polly to marry me. She said yes. I bought Polly an "expensive" diamond engagement ring. It had a 1/4 carat diamond and cost $225.00 at Sears and Roebuck. Years later, the diamond fell out of the cheap setting and it was lost. We sold the ring for scrap when gold prices started escalating. Our engagement only served to add fuel to the physical fire. Weekend dates became make-out sessions — times when we were free from the ever-watchful eyes of teachers, dorm supervisors, room monitors, and students who were saving their kisses for their wedding night.
During our sophomore year, Polly and I were caught breaking the six-inch rule. I played on the college basketball team. During practice one day I slapped at a basketball and severely dislocated the middle finger on my left hand. I had to go to the emergency room to get the finger put back in place (an excruciatingly painful procedure). Male students were required to wear a necktie to class, and thanks to my injured finger I was unable to tie mine. Polly and I would meet each weekday morning in the common room so we could walk together to classes. Unable to tie my necktie, I asked Polly to tie it for me. She did so, and we then walked to our classes. Unbeknownst to us, someone saw us break the six-inch rule and turned us into the disciplinary committee. Ironically, the couple that turned us in were notorious six-inch rule breakers. It was rumored that they had rounded the bases and slid into home. Today, this couple is faithfully serving Jesus as pastor and pastor's wife at a Southern Baptist church.
Polly and I made our required appearance before the disciplinary committee to answer for our crime. The disciplinary committee consisted of two men — Gary Mayberry, the dean of men, and Don Zahurance, a recent Midwestern graduate. These "pious" men told us we had committed a serious breach of the rules. Zahurance even went so far as to suggest that I got some sort of sexual excitement from Polly tying my necktie. Each of us was given fifty demerits and warned that any future infractions would result in us being campused — not permitted to leave the campus or date — or expelled.
Dr. Tom Malone thought having puritanical rules — similar to those he experienced at Bob Jones — would keep students from engaging in more serious sexual behaviors. Dr. Malone was quite naïve, and outside of a few a self-righteous rules-keeping students, dating couples, with passion and fear, broke the six-inch rule. Whether it was in the back seat of a car while on a date or in an out-of-the-way corner of the college campus, dating dorm students found ways to act on their basic need for human connection and touch. I have come to understand that Midwestern, regardless of their intention, taught an aberrant, crippling form of moralism. Instead of quashing passion, it stoked it. Learning nothing from the countless moral failings of the past, Midwestern still enforces a strict moral code of conduct (Please see The Midwestern Baptist College Handbook).
Midwestern prohibited freshmen students from marrying. Dorm students could not marry until the summer of their sophomore year. Students who broke this rule were required to drop out of school for one year. Needless to say, come the summer of our sophomore year, there were a number of couples who got married — Polly and myself included. Due to the difficulty in arranging housing, the college allowed couples who were planning on being married in the summer to look for housing before school let out in May. One couple rented a house that quickly turned into a place for couples to have sex. While Polly and I never went to this house (really!), the couple who rented it were friends of ours and we knew that they, along with other couples, used the house for secret booty calls. Some of these couples are now in the ministry, and several are luminaries in the Independent Fundamentalist Baptist (IFB) church movement. I find myself amused when I read their moralizing sermons and websites, remembering the time so many years ago when they gave in to biology and passion and lost their virginity.
Bruce Gerencser, 66, lives in rural Northwest Ohio with his wife of 45 years. He and his wife have six grown children and thirteen grandchildren. Bruce pastored Evangelical churches for twenty-five years in Ohio, Texas, and Michigan. Bruce left the ministry in 2005, and in 2008 he left Christianity. Bruce is now a humanist and an atheist.
Connect with me on social media:
Your comments are welcome and appreciated. All first-time comments are moderated. Please read the commenting rules before commenting.
You can email Bruce via the Contact Form.