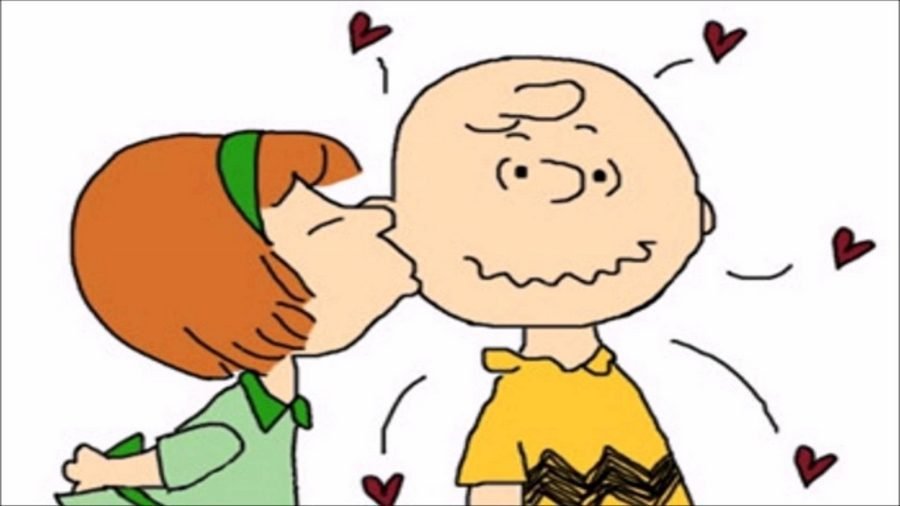 Every day, without fail, women somewhere in the world search for "is it a sin to kiss my boyfriend?" Thanks to the post, Hey Girlfriend: Is it a Sin to Kiss Your Boyfriend?, this blog is the number one Google search result. I can't remember the last time I looked at search logs and didn't see a handful of visitors coming to this site to find out whether it is okay to swap spit with their boyfriends. I say female visitors, because I've never seen a male come to my site as a result of a "is it a sin to kiss my girlfriend" web search. It seems that women have a lot more angst about kissing their boyfriends than boyfriends do about kissing them. I've often wondered what it is that drives women to seek out anonymous Internet advice about boyfriend-kissing. Are these women being pressured by their boyfriends to be physically intimate? Probably. Kissing is very much a part of the human experience. Sadly, as with most things that are pleasurable, Evangelicals have deemed kissing between unmarried men and women to be a sin. Let me explain how Evangelicals come to this "Biblical" position.
First, Evangelicals believe that, thanks to Adam and Eve's eating of the forbidden fruit in the Garden of Eden 6,024 years ago, the human race is, by nature, sinful. Born into sin, every human being is at variance with God. The Bible says that infants come forth from the womb speaking lies. We don't become sinners, we are sinners. The Bible says human hearts are deceitful and wicked, so much so that none of us can truly know our hearts. Because of our fallen nature, we desire to fulfill the lusts of the flesh. At the top of the Evangelical lust list are a variety of sexual sins: fornication, adultery, homosexuality, bestiality, incest, masturbation, petting, spooning, and looking at a woman with lust in your heart. Believing that inappropriate physical contact with the opposite sex (there are no gays in the Evangelical church) is a gateway to serious sexual sins such as fornication and adultery, many Evangelical sects, churches, pastors, and families adopt strict rules governing physical intimacy between unmarrieds. For those not raised in Evangelical churches, they will likely find the remainder of this post beyond belief, but rest assured that what I share next can be found in countless Evangelical churches and homes.
I attended Midwestern Baptist College in the 1970s — the era of free love. While hippies were smoking marijuana, listening to rock music, and exploring their sexuality, the unmarried students at Midwestern were expected to maintain a six-inch distance from each other at all times. If you have not read the post, Thou Shalt Not Touch: The Six-Inch Rule, I encourage you to do so. It goes into great detail explaining how the puritanical leadership at Midwestern made sure students kept their distance from each other. Most of the students at Midwestern came from Independent Fundamentalist Baptist (IFB) churches that also had some sort of prohibition against physical contact. During my teenage years, I was a member of Trinity Baptist Church, Findlay, Ohio, and First Baptist Church, Bryan, Ohio. Both churches frowned on teenagers and young adults touching one another. Violating the no-touch policy resulted in scoldings and separation during church services from your boyfriend or girlfriend. Sometimes, the pastors would spend time during their sermons rebuking sexually aware unmarrieds for their inappropriate touching. Time was also spent during youth group meetings drilling it into the heads of teenagers that God did not approve of them intimately touching each other. It should come as no surprise then that when unmarrieds were unable to abstain from acting on their normal, healthy sexual desires, they were often filled with guilt and fear. And I'm not talking about having sexual intercourse. More than a few teenagers found themselves ridden with guilt over holding hands with their girlfriend during church services or putting an arm around their boyfriend when no one was looking. Of course, there was certainly plenty of rounding-third and sliding-into-home sexual activity going on. In recent years, I've had the privilege of becoming reacquainted with several friends from my high school days. The stories they tell about their own sexual experiences during our youth group years are certainly different from mine. I've concluded that pretty much everybody in the youth group was sexually active except me. I was a good Baptist boy who played by the rules. While I certainly held hands with girls, put my arms around them, and kissed them, I (barely) maintained my virginity until my wedding day.
There are several verses in the Bible that Evangelical preachers use to justify their hands-off rules. 1 Corinthians 7:1-2 states:
Now concerning the things whereof ye wrote unto me: It is good for a man not to touch a woman. Nevertheless, to avoid fornication, let every man have his own wife, and let every woman have her own husband.
It is good for an unmarried man to NOT touch a woman, God says. Didn't Jesus himself warn that just an inappropriate look at a woman can cause men to commit adultery in their hearts? From these verses, Evangelical preachers justified their no-touch rules; rules, by the way, that most of them didn't keep when they were young unmarrieds.
Preachers also used what I call the kitchen-sink verses to prop up their preaching against sexual sin:
Abstain from all appearance of evil. (1 Thessalonians 5:22)

Love not the world, neither the things that are in the world. If any man love the world, the love of the Father is not in him. For all that is in the world, the lust of the flesh, and the lust of the eyes, and the pride of life, is not of the Father, but is of the world. (1 John 2:15,16)

Neither give place to the devil. (Ephesians 4:27)
Those raised in Evangelical churches know that these verses (and others) were often used by preachers to label virtually anything and everything "sin." (Please read The Official Independent Baptist Rulebook and An Independent Baptist Hate List.)
Young women in particular were psychologically abused by Evangelical preachers who felt it was their duty to make sure that the women were virgins on their wedding day. Preachers shared horror stories about women who engaged in premarital sex. Virtually all the preaching was directed towards women. After all, they were the gatekeepers. It was up to them to keep their legs closed when horn-dog young men came sniffing around. Men are weak, the thinking goes, so it is up to Susie to make sure that both Johnny and Susie are virgins on their wedding day. And the best way to do this is to not have physical contact with each other before marriage. Just remember, the preacher says. No girl has ever gotten pregnant without holding hands or kissing a boy first! I kid you not, handholding was viewed as some sort of gateway, a gate which, once unmarrieds walked through, would lead directly to them being given over to fornication. I know this sounds crazy, but this line of thinking is still quite prominent today. This is why so many unmarried women do Google searches for "is it a sin to kiss my boyfriend?" They likely attend churches that prohibit physical contact between unmarrieds. Yet, when they are away from the prying eyes of their pastors and parents, these sexually aware young adults engage in various forms of sexual intimacy. Fear and guilt follow, so they seek out "help" for dealing with their "lustful" desires.
Here's my advice to those who are psychologically and spiritually troubled over holding hands with their boyfriend or girlfriend. Your feelings and desires are normal. Sexually aware people naturally desire physical intimacy. The key is to embrace your sexuality and act responsibly. This means you will have to ignore what your windbag preacher is telling you. It's highly unlikely that any of the adults who are telling you that physical contact is a sin practiced what they preach. These hypocrites should spend their time teaching unmarrieds sexual responsibility. Most young adults will have sexual intercourse before they are married. While your church may consider this a sin, those outside of the Evangelical church view sexual intimacy as a normal part of the human experience. Educate yourself about sex and make sure you always use birth control. I realize your preacher likely has said that using birth control is you preparing to sin, but I think we would all agree that unwanted pregnancies are a bad idea, and the only way to avoid them is to use birth control. Don't allow the puritanical sexual standards of others to dictate what you will do. It's your body, your life. And as far as kissing your boyfriend is concerned? Kiss away. A kiss is just a kiss. It can lead to more intimate behavior, but it also can be just that — a kiss. Remember, you — not your church, parents, or preacher — are in control of what you do sexually. Those who demand that you maintain your distance from the opposite sex are stunting your development.
Part of growing up is the exploration of our sexuality. This includes masturbation. Anyone who tells you that masturbation is a sin is someone you need to stop listening to. Much like the desire for physical interaction with the opposite sex, masturbation is normal, healthy behavior. I guarantee you that most of the married adults in your church masturbated before they were married. And I think I would be safe in saying that many of them still do. Masturbation is a great way to release sexual tension, especially when one is not ready to have sexual intercourse. What I'm saying here is that it is all good. Sexual want, need, and desire are very much a part of the human experience. I encourage you to embrace your sexuality and enjoy all the pleasure that comes from doing so.
Please see Hey Girlfriend: Is it a Sin to Kiss Your Boyfriend?
Bruce Gerencser, 66, lives in rural Northwest Ohio with his wife of 45 years. He and his wife have six grown children and thirteen grandchildren. Bruce pastored Evangelical churches for twenty-five years in Ohio, Texas, and Michigan. Bruce left the ministry in 2005, and in 2008 he left Christianity. Bruce is now a humanist and an atheist.
Connect with me on social media:
Your comments are welcome and appreciated. All first-time comments are moderated. Please read the commenting rules before commenting.
You can email Bruce via the Contact Form.