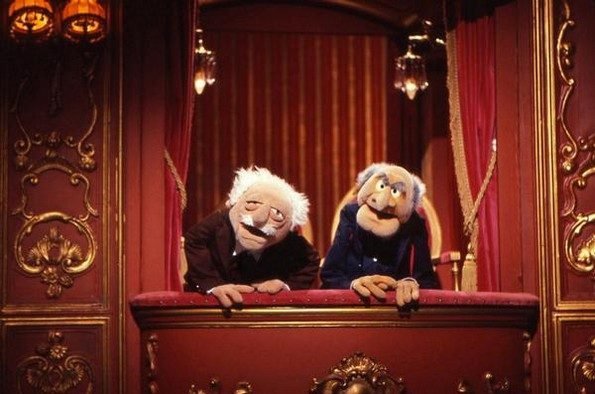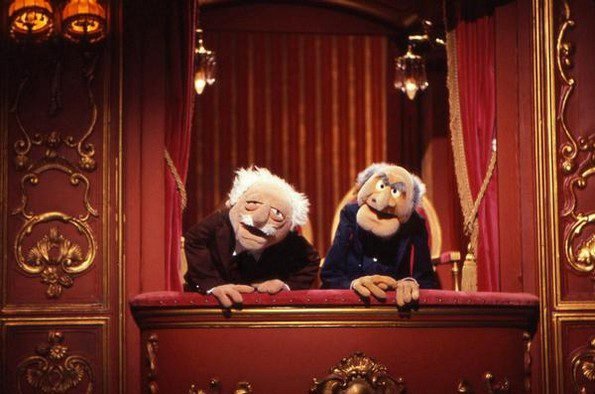 What you have done to the least of these my brethren you have done to me". That verse seems to imply Bruce that who you were really telling to f%#$k off is Jesus not me, because I belong to Jesus.
— Evangelical Joe Sperling
Despite telling me four times that he would stop contacting me, Joe continues to send me emails:
Being human my curiosity caused me to check back on your site tonight. I was surprised you had extended the thread to a "Part 2". I am not "outraged" at all. Just still shaking my head a little in disbelief that you told me "f$#$k you Joe" and then "f%$%k off!" That was in no way warranted. In fact, I didn't say anything about your mental health until AFTER you had cursed me. I was using sarcasm (as I am sure many who read my email could easily surmise) when I said I was writing a chapter for a book about Abnormal Psychology. That was purely tongue in cheek.

I was just very surprised that you would find it "easy" to address someone in that way. I had even posted a message for Michael because of his civility, and his taking the time to list (4) points he wanted me to consider. The only post that had caused a truly negative response was when I spoke of slavery to point out they had no formal education due to their being in chains, but were very wise people. Sage took offense that I used slavery in my analogy. I told her she was being "touchy". She is entitled to say whatever she wants to say though, and I need to learn to use different analogies in the future. But I never once found it within my right to tell her or anyone else for that matter to "f$#%k off"!

A blog like yours is set up to allow discussions to take place, so I was very surprised that you "silenced" me so soon. And then on top of that thought you had the right to tell me to "f%$%k off." I disagree with people but never feel I have the right to say something like that to them. I do appreciate your allowing me to post my thoughts though. It is YOUR blog so you can run it as you see fit. I am only sending this email because you said you would allow me one more.

By the way, I never said you were on your way to hell. I said I felt intense sadness that deconverts will "miss out" and feel deep embarrassment when standing before Jesus one day. I will not take back that thought. I DO feel intense sadness when thinking of that. I know you don't believe in a Judgment seat, but I do. One of the "laws of physics" says something to the effect of "for every action there is an equal and opposite reaction" (again, just a paraphrase if I've gotten the quote wrong). You believe we all just die and that's it. You see I think the "law" I mentioned above can also apply to the spiritual realm. Did Heinrich Himmler just "die" and everything about him is now gone? Perhaps you can believe that, but I cannot. His "actions" caused untold grief to thousands and thousands of people. I believe one day, before the Great White Throne he will be asked to explain why he did what he did, and will be judged for it. I think we ALL must stand before God and explain why we did what we did.

"What you have done to the least of these my brethren you have done to me". That verse seems to imply Bruce that who you were really telling to f%#$k off is Jesus not me, because I belong to Jesus.

I will not contact you again. All I can do is hope that any of the deconverts on the board might think twice about their decision. I know that 99% will say there is no need to re-consider. But there might be that 1%. And as that famous line Jim Carrey says in "Dumb and Dumber" "so you're telling me I still have a chance!!??"

God bless you.
Where, oh where do I begin? As you can see, Joe is just a poor, misunderstood bloke who didn't do anything to warrant me telling him to "go fuck himself." His words speak for themselves. Joe tries to paint himself as a victim. He states that he was surprised I "silenced" him so soon. 🙂 Uh, Joe left twenty-five comments and sent me a dozen emails. He more than said his piece, even after I asked him repeatedly to stop contacting me.
Joe believes he is Jesus, that when I told him to "fuck off" I was really saying these words to Jesus. No, Joe, I am telling YOU, flesh and blood Joe, to "go fuck himself." Not Jesus. Jesus is a dead man. Why would I tell him to "fuck off." Besides, I don't have a problem with Jesus, It's you, Joe, and others like you I have a problem with.
Joe thinks that his words on this site might "help" a few deconverts who read my writing — maybe one percent. I think I can confidently say that Joe has helped them, reminding them of how glad they are to be free of Jesus and away from those who say they speak on his behalf.
I replied to Joe's latest email. Here's what I had to say:
Trigger Warning to Joe. This email contains swear words.
Joe,
You seem to think I give a shit about what you think. I don't. You've told me four times you wouldn't contact me again, yet you continue to email me. Why is that?
Stop the gaslighting, Joe. Own your behavior instead of blaming everyone else for how people responded to you. Stop lying. I never told you that you could email me one more time. Why the fuck would I do that? You know I told you that you could leave one more comment, which you did. So, don't even suggest I said I wanted to hear from you again.
I don't buy for a moment your claim that you were being sarcastic about the book blurb and my mental health. You intended your words to wound.
You are supposedly a grown-ass man, Joe. You can't handle someone telling you to "fuck off" in an email? Especially since my response to your behavior was warranted. You seem to think you can say and do whatever you want without people responding to you. Not on my blog. I've dealt with countless Joe Sperlings over the years. I refuse to let them bully me, attack my character, or shit all over my blog. You ran into the wrong atheist, dude.
You say you are a Christian. You say you are a follower of Jesus. Yet, your behavior is anything but Christian. What did Jesus tell you about how to treat your enemies? How would Jesus have responded if someone told him to "fuck off"? WWJD?
I intend to make our email interaction public. This allows my readers a look at how Evangelicals behave, exposing the ugly underbelly of Evangelicalism. You have done a good job advancing the cause of atheism.
If you want to continue to harass me, I suggest you start a blog. It's free, takes five minutes, then you can deconstruct my life to your heart's content.
Bruce Gerencser
Bruce Gerencser, 66, lives in rural Northwest Ohio with his wife of 45 years. He and his wife have six grown children and thirteen grandchildren. Bruce pastored Evangelical churches for twenty-five years in Ohio, Texas, and Michigan. Bruce left the ministry in 2005, and in 2008 he left Christianity. Bruce is now a humanist and an atheist.
Connect with me on social media:
Your comments are welcome and appreciated. All first-time comments are moderated. Please read the commenting rules before commenting.
You can email Bruce via the Contact Form.