I follow a few "deconstruction" Facebook groups. I rarely comment, but I try to take a few minutes each day to read the new posts and comments. In doing so, I have noticed a disturbing trend: when someone says they are deconstructing and having doubts about the existence of the Christian God, members are often quick to tell such people that they can still hang on to God; that deconstruction doesn't need to lead to a loss of belief in God. Often, deconstruction that leads to atheism or agnosticism is viewed as failure; the desired outcome always leads to some form of God belief.
I have concluded that many people see deconstruction as changing one's clothes, taking off Evangelicalism, and putting on cooler, snazzier, more colorful God clothing. This leads, then, to group members asking questions such as "I am looking for a new IFB church to attend. Suggestion?" Or asking about finding a "better," more "accepting" Evangelical church in this or that community. What we have here are people who, deep down, desperately want to hang on to their past beliefs, discarding anything they don't like or offends them. Such people often look for LGBTQ-friendly Evangelical churches, genuinely believing such congregations exist. Surely there are Evangelical churches that unconditionally love gay people as they are, right?
Recently, a Christian lesbian posted a question asking for recommendations for local churches that are "accepting" of LGBTQ people. Evangelicals quickly jumped into action, smelling blood in the water, and suggested that their churches "love" gay folks to death. It was left to me to rain on the parade. I told the lesbian woman that there was only one "open and affirming" church in Defiance County: St. John United Church of Christ, pastored by my friend Jim Brehler. There are a couple of mainline churches that are friendly and accepting of LGBTQ people, but are not open and affirming. Only St. John's publicly loves and accepts LGBTQ people as they are; embracing them as family. Local Evangelicals talk a good game, but their goal is conversion, turning LGBTQ people into heterosexuals, or, at the very least, demanding they live celibate lives.
Let me be clear, there's no such thing as a "good" Evangelical or Independent Fundamentalist Baptist (IFB) church. Why? Such churches believe all of us are broken (sinners) and need fixing (salvation); that people who reject the Evangelical gospel will spend eternity in the Lake of Fire being tortured for their unbelief and sin (or be annihilated or tortured for a while before being granted entrance into the eternal Kingdom of God). Such beliefs cause untold psychological harm. Perhaps, it is holding on to these beliefs that lead people to tell others going through the deconstruction process not to throw the proverbial baby out with the bath water — never considering that there might not be a baby at all. Fear of judgment and Hell keeps people from following the deconstruction path to its logical conclusion: atheism, agnosticism, and humanism. Many well-meaning people simply cannot envision life without the Christian God.
I encourage people to follow the path wherever it leads. Any move away from Evangelicalism is a good one. If someone pulls up short on their journey and finds a comfortable resting place still believing in God, who am I to object? All I am suggesting is that people follow the deconstruction process to its logical conclusion: that the central claim of Christianity cannot be rationally sustained. If you can still hang on to God after that, so be it.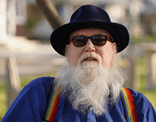 Bruce Gerencser, 65, lives in rural Northwest Ohio with his wife of 44 years. He and his wife have six grown children and thirteen grandchildren. Bruce pastored Evangelical churches for twenty-five years in Ohio, Texas, and Michigan. Bruce left the ministry in 2005, and in 2008 he left Christianity. Bruce is now a humanist and an atheist.
Connect with me on social media:
You can email Bruce via the Contact Form.
Your comments are welcome and appreciated. All first-time comments are moderated. Please read the commenting rules before commenting.