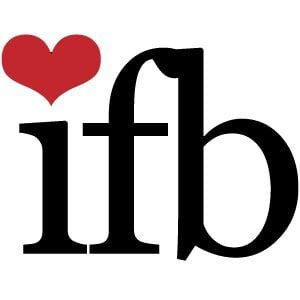 Dear Lord,
I know that I am a sinner.
I know that you died on the cross for my sins and rose from the dead three days later.
I am sorry for my sin.
Please forgive me of my sin and come into my heart to save me.
In Jesus's name,
Amen
And so it began.
In 1962, the Gerencser family started attending Scott Memorial Baptist Church in El Cajon, California. My parents soon made public professions of faith, becoming born again. It was not long after that I also was saved. One Sunday, a junior church leader asked if there was anyone who wanted to ask Jesus into their heart. With my black and white saddle shoes tucked under my seat so no one could see I was wearing "girls" shoes, I timidly raised my hand. A worker came to where I was seated and shared the plan of salvation with me. After the worker was finished, she asked me if I wanted to get saved. I said "yes." I prayed a prayer similar to the one above, and sixty seconds later, I went from a child of Satan to a child of God. I was five. Forty-five years later, I walked out of the doors of the Ney United Methodist Church for the last time, never to return to a Christian church for anything other than weddings and funerals. After several months of pondering what it was I had become, I publicly admitted I was an atheist.
It is not uncommon for Independent Fundamentalist Baptist (IFB) children to make several salvation decisions. At the age of fifteen, during a revival meeting at Trinity Baptist Church in Findlay, Ohio, the "Holy Spirit," also known as Evangelist Al Lacy, brought conviction of sin and need of salvation into my heart, leading me to step out of my pew during the invitation and come forward to get saved. Ray Salisbury, a deacon, knelt with me at the altar, sharing with me the Romans Road. He asked me if I would like to ask Jesus to save me, and I said yes. And just like I did a decade before, I prayed a simple prayer, asking Jesus to forgive me, save me, and come into my life. From that moment forward, I knew I was a born-again Christian. Two weeks later, I went forward again and professed to the church that I believed God was calling me to preach. Four years later, I enrolled at Midwestern Baptist College in Pontiac, Michigan to study for the ministry. While at Midwestern, I married an IFB pastor's daughter. In 1979, we left Midwestern, moving to Bryan, Ohio, the place of my birth. Two weeks later, I started working for Montpelier Baptist Church, an IFB church affiliated with the General Association of Regular Baptist Churches (GARBC).
I am a product of the Independent Fundamentalist Baptist (IFB) church movement. That said, there came a time when I left the IFB church movement. One of the biggest problems I have as a writer is with people pigeonholing me. They will read a few posts and then make sweeping judgments about my life. Recently, I had a mainline Christian dismiss something I said because of my IFB past. In his mind, once a Fundamentalist, always a Fundamentalist. I reminded him that my comment was Bruce speaking NOW, not Bruce from forty years ago. My thinking and understanding have greatly changed over the years, but some people refuse to see this, instead dismissing me with a wave of their hands, saying, "Once a Fundy, Always a Fundy." Instead of granting me the space to grow and mature, they pick out a particular moment on my timeline and say, "whatever Bruce believed in _______ (put in a year), he still believes today." This is patently untrue and reveals that my interlocutor has not invested the requisite time necessary to understand my story and evolving beliefs. There's not much I can do about this. We live in a day of quick takes and sound bites. This, of course, leads to erroneous conclusions about my life. In this post, I want to talk about my IFB lineage and at what point in my life I stopped being an Independent Fundamentalist Baptist. My IFB beginning is easy to pin down: Scott Memorial Baptist Church and its pastor Tim LaHaye. However, pinning down when I was no longer IFB provides a greater challenge. At what point did I completely abandon IFB beliefs and practices? Or did I ever completely repudiate the IFB? Answering these questions requires more work than just pointing to a pin on my timeline.
As a child, I regularly attended IFB churches with my parents and siblings. Two of the churches we attended were Bible churches — IFB churches without the label. We also attended a Southern Baptist church plant, Eastland Baptist Church, in Bryan. There's no material difference between an IFB church and an SBC church. In fact, many of the early leaders of the IFB church movement were Southern Baptist and American Baptist pastors who left their respective conventions because of perceived liberalism.
In the summer of 1970, we moved to Findlay, Ohio. I was thirteen. We started attending Calvary Baptist Church (a GARBC congregation), but after a couple of months, we moved toTrinity Baptist Church on Trenton Ave. Trinity was affiliated with the Baptist Bible Fellowship (BBF), one of the many IFB fellowship groups. It was at Trinity that I immersed myself in all things IFB, especially after I got saved in the fall of 1972. My parents divorced in April 1972, leaving the church, never to return. I, on the other hand, embraced Trinity as my family. To their credit, they gave me the love and support my parents were unable or unwilling to provide.
In the spring of my tenth-grade year, my dad moved us to Tucson, Arizona. As I had been taught to do by my pastors, I quickly sought out a new church to attend, the Tucson Baptist Temple, pastored by Louis Johnson. Tucson Baptist was affiliated with the BBF.
Over the next three years, I moved back and forth between my dad's home and my mom's. Every time I moved, I found a new IFB church to attend. I was attending First Baptist Church in Bryan, Ohio in the fall of 1976 when I moved to Pontiac to attend Midwestern.
Midwestern was a small, but well-respected IFB college. Dr. Tom Malone, pastor of Emmanuel Baptist Church (one of the largest churches in the country at the time) started Midwestern in 1954. The college advertised itself as a "character-building factory." Midwestern was IFB through and through, so it should come as no surprise that when I left Midwestern in the spring of 1979, I was a hardcore, King James-only, Fundamentalist Baptist preacher.
As I mentioned above, the first church I worked for was Montpelier Baptist Church. After seven months, we moved to Newark, Ohio, the home of Polly's parents. For a while, we attended the Newark Baptist Temple, pastored by Polly's uncle, James Dennis. (The Family Patriarch is Dead: My Life With James Dennis. In the early 1980s, Polly's father, who was an assistant pastor at the Baptist Temple, decided to start a new IFB church in nearby Buckeye Lake. Never feeling at home at the Baptist Temple, Polly and I decided to help Dad with his new church. For the next two years, I was the assistant pastor at Emmanuel Baptist Church (also called the "Bean Pot Church" because we met a former restaurant building called the Bean Pot).
In July 1983, I started a new IFB church in Somerset, Ohio. I pastored this church for eleven years. I was still quite IFB when I started Somerset Baptist Church, but by the time I resigned and moved to San Antonio, Texas to co-pastor Community Baptist Church I had stopped identifying as IFB. What happened?
Two things happened that forced me to reconsider my sincerely held IFB beliefs. First, there was the Jack Hyles scandal. (Please see The Legacy of IFB Pastor Jack Hyles.) Hyles was an IFB demigod who pastored the largest church in the United States, First Baptist Church in Hammond, Indiana. In 1989, Hyles was accused of having an inappropriate relationship with his secretary:
Accusations of improper sexual behavior and financial and emotional abuse are elements of Hyles' legacy. In 1989, the paper The Biblical Evangelist published a story "The Saddest Story We Ever Published," accusing Hyles of sexual scandals, financial misappropriation and doctrinal errors. These charges were denied by Hyles who deemed them "lies." He was accused of a decade long affair with his secretary, Jennie Nischik, who happened to be the wife of a church deacon, Victor Nischik.
It was during this time that rumors were circulating about the predatory behavior of David Hyles, Jack Hyles' son. David Hyles was a youth pastor at First Baptist. During his tenure, he sexually preyed on teen girls. Jack Hyles covered up his son's crimes and shipped him off to a church in Texas. While there, he had numerous affairs with church women. David Hyles' immoral behavior has continued over the years, yet there are still IFB preachers who support him.
The Hyles scandals caused an uproar in the IFB community. Some people were Pro-Hyles, others were not. I was not. The blind loyalty and support for both Jack and David Hyles troubled me, causing me to question whether I still wanted to be associated with the IFB church movement.
The second thing that happened was the release of John MacArthur's seminal book, The Gospel According to Jesus. This book fundamentally changed how I viewed the gospel. I concluded that I had been preaching a truncated, bastardized gospel, one that was little more than one-two-three-repeat-after-me easy believism (also called decisional regeneration). Coming to this conclusion forced me to radically change my beliefs and practices. I embraced Calvinism and started preaching expositionally. Some of my colleagues in the ministry deemed me a liberal and broke fellowship with me. I made new friends with men associated with Sovereign Grace and Reformed Baptists. Was this the moment I left the IFB?
Many of my new friends were former IFB and Southern Baptist pastors. Much like me, these men saw the bankruptcy of the IFB church movement and wanted nothing to do with it. Unfortunately, my new friends and I left the IFB, but its worldview was still very much with us. I knew a number of Sovereign Grace and Reformed Baptist pastors who were every bit as Fundamentalist as the IFB pastors/churches they despised.
It would not be until the early 2000s that I was finally free from the IFB church movement. While I was still Evangelical theologically, I was no longer KJV-only, I no longer stressed social Fundamentalism, and I was quite ecumenical in my approach to other Christians. I pastored Our Father's House in West Unity, Ohio from 1995-2002. Started as Grace Baptist Church, I changed the church's name to better reflect its moderation and ecumenism. My theological and political beliefs continued to move leftward. I voted Democrat in 2000, a sure sign of my increasing liberalism. I also started to question what it meant to be a Christian. I concluded that it was our works that determined whether we were Christians, not mental assent to a list of propositional facts.
In 2005, I pastored my last church, Victory Baptist Church in Clare, Michigan. Victory was affiliated with the SBC. One Sunday a theologically astute young man who was a member of Somerset Baptist Church in the early 1990s visited Victory to hear me preach. He told me that my preaching had changed; that I was preaching a "social gospel." I am sure this alarmed him. The focus of my preaching had indeed changed. While I still affirmed the central claims of Christianity, my focus had changed. I came to see that the religion of Jesus was all about good works, not right beliefs; that our eternal destiny was determined by how we lived, not what we believed.
While I was still an Evangelical preacher, I had abandoned the beliefs and practices of the IFB church movement. In the eyes of some of my colleagues in the ministry, I was a liberal or an apostate. I will leave it to others to judge my life. All I know is that I loved Jesus to the end. My theology may have changed, but my love for my Savior never changed — until it did.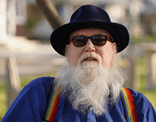 Bruce Gerencser, 65, lives in rural Northwest Ohio with his wife of 44 years. He and his wife have six grown children and thirteen grandchildren. Bruce pastored Evangelical churches for twenty-five years in Ohio, Texas, and Michigan. Bruce left the ministry in 2005, and in 2008 he left Christianity. Bruce is now a humanist and an atheist.
Connect with me on social media:
You can email Bruce via the Contact Form.
Your comments are welcome and appreciated. All first-time comments are moderated. Please read the commenting rules before commenting.