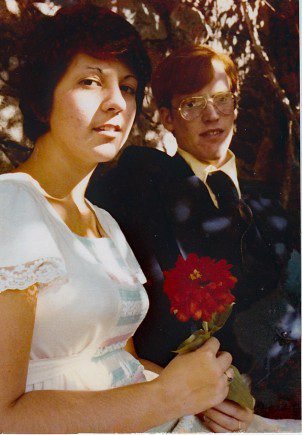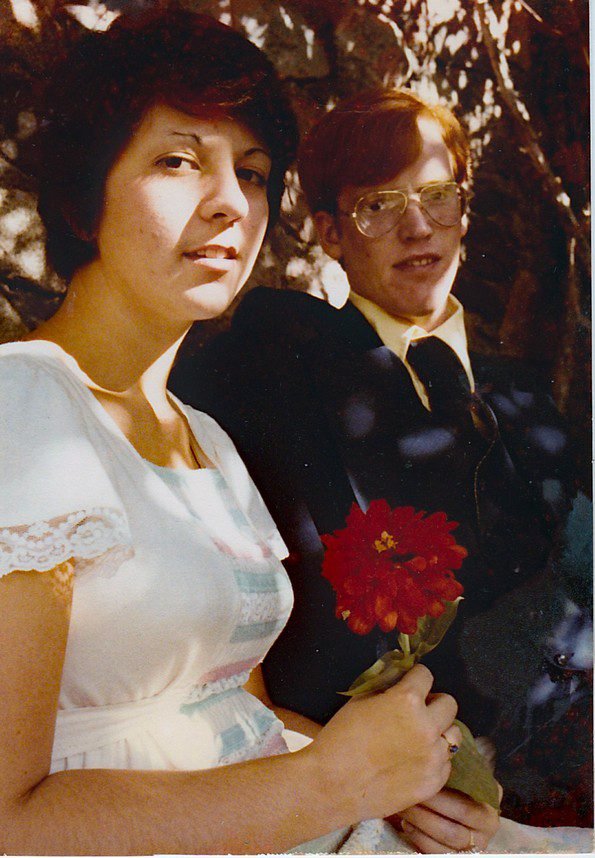 Note: My wife gave me permission to publish this article.
Polly and I met at Midwestern Baptist College in Pontiac, Michigan in the fall of 1976. She was seventeen and I was nineteen. Both of us came from Independent Fundamentalist Baptist (IFB) backgrounds. While I came from a dysfunctional home, Polly grew up in a stable, solidly middle-class home: home ownership, vacations every year, and new cars every few years. Polly's dad worked for the railroad. In 1972, at the age of thirty-five, he believed God was telling him to go to Midwestern and study for the ministry. In fact, he believed God was going to kill him if he didn't. So the Shope family left Bay City and moved to Pontiac. Polly started high school at Oakland Christian School, graduating second in her class. Polly's dad graduated in May 1976 and moved to Newark, Ohio to become the assistant pastor of the Newark Baptist Temple (pastored by Polly's uncle, Jim Dennis). Polly went home for the summer and returned to Pontiac in August to enroll in classes.
Both of us briefly dated someone else before acting on the mutual infatuation we had with each other. We quickly fell in love, and on Valentine's Day, 1977, I proposed and Polly said yes. Two years later, we stood before God and man at the Baptist Temple and said our vows. Forty-four years later we are still (mostly) happily married.
Polly and I are best friends. I genuinely enjoy spending time with her. As most senior couples can attest, we know each other quite well. We've spent countless hours talking about our lives before and after marriage. You would think by now that we would know everything about each other. Yet, several weeks ago, I was reminded of the fact that Polly is still holding on to a few secrets.
One weekend evening we were talking about living in the Midwestern dorm. Somehow, we got on the subject of masturbation. I told Polly that masturbation was common among men living on the three dormitory wings. Least favorite job? Cleaning the showers. 🙂 Yuck.
I asked Polly if any of the girls on the women's floor masturbated. She replied, uh huh. I then asked, did you ever masturbate? thinking my shy, backward, pure-as-the-driven snow Polly would say no. Imagine my surprise when she said yes! At that moment, I gained a fresh appreciation for my wife. First, even admitting that out loud was a big deal, and second, her willingness to do so shows we are finally free from the Puritanical shackles of our Fundamentalist past. What's next, finally admitting that she really wanted to taste the champagne I dumped down the drain during our honeymoon at the French Lick Hotel — a "sin" she denies to this day, one we playfully "argue" about. 🙂
For all their moralizing, Independent Fundamentalist Baptist Christians are quite normal, and that includes sexual self-gratification. Too bad most of them won't admit it.
Bruce Gerencser, 66, lives in rural Northwest Ohio with his wife of 45 years. He and his wife have six grown children and thirteen grandchildren. Bruce pastored Evangelical churches for twenty-five years in Ohio, Texas, and Michigan. Bruce left the ministry in 2005, and in 2008 he left Christianity. Bruce is now a humanist and an atheist.
Connect with me on social media:
Your comments are welcome and appreciated. All first-time comments are moderated. Please read the commenting rules before commenting.
You can email Bruce via the Contact Form.