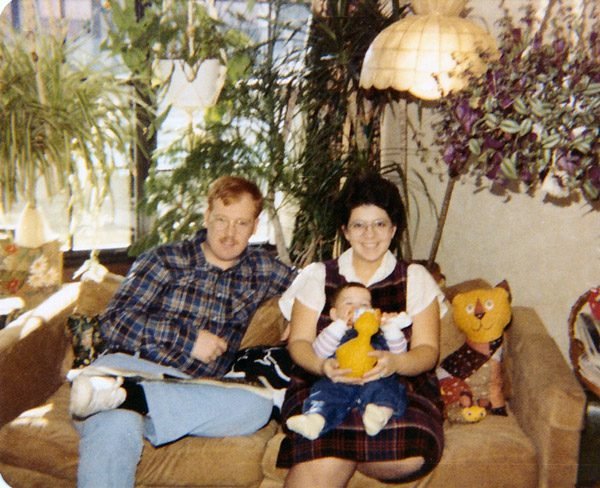 In February of 1979, Polly and I moved from Pontiac, Michigan to Bryan, Ohio. When I moved away in 1976 to study for the ministry at Midwestern Baptist College, I planned to never return to Bryan. However, marriage, an unexpected pregnancy, and job loss turned my "never" on its head.
Not long after we first moved to Bryan, Polly and I began attending my sister's church, Montpelier Baptist Church in Montpelier, a community ten minutes north of Bryan. Jay Stuckey, a graduate of Toledo Bible College, was the pastor, and after a few weeks, Jay asked if I would be interested in becoming the church's bus pastor (an unpaid position). I quickly told Jay yes!
Jay Stuckey was a typical Independent Fundamentalist Baptist (IFB) preacher in the 1970s. Sermons on salvation, sin, and prophecy. Church teens were expected to refrain from all sexual activity before marriage. Despite Jay's moralizing from the pulpit, one of the church's teens got pregnant. Shock! Sermons are ineffective birth control. She was expected to immediately marry the boy before she started showing. Even worse, Stuckey forbade her from wearing a white dress. White was reserved for "virgins." She was dirty goods in his (and God's) eyes. Stuckey also told the girl that she could only invite immediate family to her wedding. No friends. No schoolmates. Of course, the goal was to sweep this girl's shameful crime against humanity under the rug.
Plenty of "virgin" women walked down the aisle over the years at Montpelier Baptist Church. Fortunately, for them, they didn't have to "prove" their purity. For this teen girl, all she likely remembers from her wedding day is the shame heaped upon her head by her pastor and church.
Bruce Gerencser, 66, lives in rural Northwest Ohio with his wife of 45 years. He and his wife have six grown children and thirteen grandchildren. Bruce pastored Evangelical churches for twenty-five years in Ohio, Texas, and Michigan. Bruce left the ministry in 2005, and in 2008 he left Christianity. Bruce is now a humanist and an atheist.
Connect with me on social media:
Your comments are welcome and appreciated. All first-time comments are moderated. Please read the commenting rules before commenting.
You can email Bruce via the Contact Form.