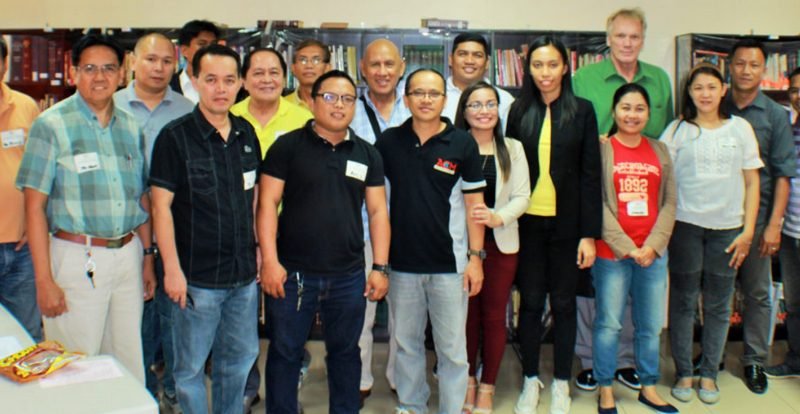 Recently, Dr. David Tee, whose real name is Derrick Thomas Thiessen, decided to take yet another swipe at me and Ben Berwick. Here's what Thiessen had to say about me and my family and my response. All spelling and grammar are in the original.
#2. Atheists can never be reasoned with
While atheists claim to be the champions of reason, rational thought, and logical thinking. However, when you go to their websites you will find them to be the exact opposite especially when Christianity or people they do not like are discussed.
There is no point in trying to reason with atheists as they will 'interpret' everything you say and twist it to fit the way they want the content to sound. We get a lot of this at BG's website as he 'responds' to our articles here with a lot of false accusations and comments designed to make him feel like a victim.
Once again, Thiessen lazily refuses to call me by my name. This is his way of showing disrespect. I have come to expect this from him, as has Ben.
Several years ago, I mentioned Thiessen two or three times for my Christians Say the Darnedest Things series. Since then, my posts about him have ALWAYS been responses to articles he has written about me. Thiessen writes very little original content. Instead, he takes the content of others — especially Ben and me — and "responds" to what they wrote. I say "respond," but what he really does is call names and attack their character. I have no problem with anyone responding to my writing. I am not above critique or criticism. This is not, however, what Thiessen does.
He is not a victim of anything. He just wants the attention. He is unreasonable as he chastises us for making a spelling error and then draws a conclusion that we know nothing about Gandhi. He is wrong of course, but he doesn't care. As long as he unreasonably puts us or our website in a bad light, he is happy.
Thiessen, of course, like many Fundamentalists, has no sense of snark or humor. That was the point of my mention of his misspelling of Gandhi. I still don't think he knows much about the man. He wasn't, after all, an Evangelical missionary.
According to Thiessen, I am not a victim; I want attention; I am unreasonable. Again, he attacks my character, instead of actually writing about my writing. Thiessen wrongly thinks that my goal is to put him and his website in a bad light. His blog is read by ten or so people a day. Why would I bother with a boutique blog like his? As far as putting Thiessen himself in a bad light, he does that all by himself. All one has to do is read his words to see the measure of the man. And once I publish my post "Who is Dr. David Tee?" then everyone will know who Derrick Thiessen really is.
Long before Thiessen started attacking me, he frequented other atheist and Evangelical blogs. In every instance, he wore out his welcome and was banned. When this happens over and over and over again, dude, YOU are the problem.
His treatment of Christian content is very unreasonable:
If Jesus is calling, his flip phone must not be working. I have not received one call from the Big Kahuna. Thiessen says he is a Christian. Fine. What in his behavior commends Jesus to unbelievers? I see nothing in the life of Thiessen that is remotely attractive. He is a hateful man, a liar. He repeatedly attacks people he disagrees with. If he is a Christian, why would I want to be one?
He draws this unreasonable conclusion based on what we have written. We have not lied, or been hateful but because his mind is so twisted with sin and deception, he only sees what he wants to see. That is not being honest or reasonable.
I will leave it to others to determine whether I am being honest and reasonable. I am confident that I have accurately represented Thiessen in my writing.
His conclusions come from the fact that we do not agree with him or his acceptance of sinners and sinful behavior. Our articles have constantly pointed out that paradise would not be paradise if unrepentant sinners were allowed in.
Yet he ignores that fact and calls us hateful because we won't contaminant paradise. The last line is unreasonable as well as dishonest as we have explained time and again, we analyze content and do not attack anyone.
I call Thiessen hateful because, well, he IS hateful. He will reveal this predilection of his again in a minute. If Thiessen doesn't like being called "hateful," then I suggest he change his behavior. Unfortunately, Thiessen's religion taught him that hate is a virtue. That's what Fundamentalists do.
But the atheist always twists everything into an attack and cannot discuss anything rationally nor will they accept any viewpoint other than their own. As one of the people on his website commented, BG has no story to tell anyone.
Yet he has to say it in every article he writes. Why do we bring this up, because he won't listen to reason.
I will ALWAYS listen to sound reason. I will not listen, however, to Fundamentalist blowhards like Thiessen who cannot and will not see any other view but their own. Thiessen is certain he is right and everyone else is wrong — especially atheists and other unbelievers.
He keeps repeating it to reinforce in his mind that everyone else is wrong and did him wrong. Yet, he takes no responsibility for ruining his wife's faith.
No wonder her relatives did not like him. He ruined their daughter, granddaughter, cousin, niece and on it goes. But he won't accept the truth and apologize to them. He just writes more negative stories about them without giving them a chance to say their side of the story. He is not the only atheist who does this.
All I know to do is tell my story. I try to be open and honest. My family can either accept, reject, or ignore what I write. Outside of Polly, I rarely mention family members by name. They are not public figures, so I protect their privacy. They are, however, part of my story. Just tonight I tried to explain this to an extended family member who belongs to an Independent Fundamentalist Baptist (IFB) church. This person dumped twenty years of stored-up hostility and anger on my head. Boy, was it ugly. Of course, this person freely chooses to read my blog. Don't like what I write? Don't read it. It is unfair to expect me to not tell my story. I am a writer. I have a story to tell. I get it, Polly's IFB family doesn't like the fact that I write about the IFB church movement and the harm it has caused over the years not only to me personally, but to Polly and our family. They could respond to me. Start a blog called "The TRUTH About Atheist Bruce Gerencser." Call me to account. Or, better yet, talk to me directly. I will gladly explain anything I have written on this site. Yet, here Polly and I are, fifteen years removed from Christianity, and not one Christian family member has had a meaningful discussion with us about why we deconverted. I repeat, not one.
Polly and our children and our grandchildren are free to make their own choices in life. I don't control their lives. Thiessen demeans Polly (and our children) by suggesting that I had some sort of power or control over them. This is his patriarchal Fundamentalism talking. Polly is free to be whatever she wants to be, as are our children. Regardless, I am going to love them as they are. I do the same for our extended IFB family, but as was made clear to me tonight, love is not a two-way street. Our atheism, for them, is a bridge too far.
We feel sorry for BG as he threw everything away and then blames everyone else for his decision.
Do you know what pisses Thiessen off? I don't need his God; his Jesus; his Bible; or his religion. He cannot wrap his mind around someone not being like him.
Doesn't bother us in the least except to bring up feelings of sadness that BG had it all and then left it all for nothing. The above quote is obviously a lie as we have never said that and it is something that BG has made up on his own. Even after telling him the opposite.
We have accepted his claim that he was a true Christian and then walked away but that doesn't help us feel any better. Atheists are unreasonable as they cannot be honest about what Christians say and feel. Or even what they believe.
I didn't throw anything away except pain and harm. My life post-Jesus is better in every respect, and I suspect Polly would say the same. Thiessen, of course, cannot wrap his mind around how this is possible. This is a problem most Evangelicals have with my story. Will Robinson. This Does Not Compute!
Saved by Reason,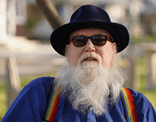 Bruce Gerencser, 65, lives in rural Northwest Ohio with his wife of 44 years. He and his wife have six grown children and thirteen grandchildren. Bruce pastored Evangelical churches for twenty-five years in Ohio, Texas, and Michigan. Bruce left the ministry in 2005, and in 2008 he left Christianity. Bruce is now a humanist and an atheist.
Connect with me on social media:
You can email Bruce via the Contact Form.
Your comments are welcome and appreciated. All first-time comments are moderated. Please read the commenting rules before commenting.