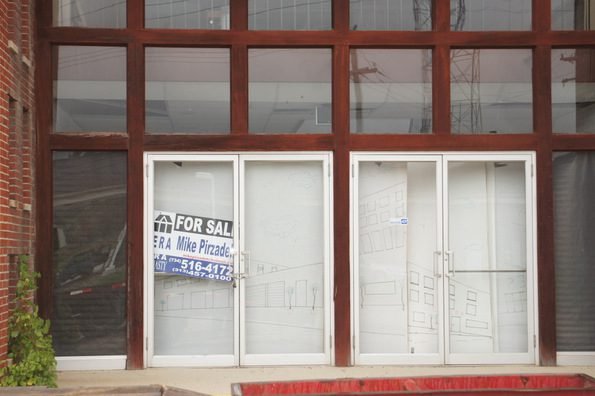 The Independent Fundamentalist Baptist (IFB) church movement is a subset under the broad banner of Evangelicalism. IFB pastors and congregants tend to be theological, political, and social extremists. While their theological beliefs differ little from garden variety Evangelicals, how they engage and interact with the broader religious and secular cultures sets them apart from other Evangelicals.
Millions of Americans attend IFB churches. Millions more attend IFB-like churches affiliated with the Southern Baptist Convention. In the late 1960s through the early 1980s, many of the largest American churches were IFB congregations. As our society moved leftward socially and morally, IFB pastors and institutions dug in their heels and refused to adapt or change. Thinking the methods they used were timeless truths that must be religiously practiced, IFB churches hemorrhaged members, losing them to churches that were not as intolerant or extreme. By the 1990s, once-filled megachurch auditoriums were empty, resulting in more than a few IFB churches filing for bankruptcy or closing their doors.
In the mid-1970s, my wife and I attended Midwestern Baptist College in Pontiac, Michigan. Midwestern was started in the 1950s by Alabamian pulpiteer Tom Malone. Malone pastored nearby Emmanuel Baptist Church, which at the time was one of the largest churches in America, boasting thousands each week in attendance. Midwestern was never a large college, but the institution was noted for turning out preachers and church planters. By the late 1980s, Midwestern and Emmanuel Baptist were in serious numerical and financial free fall. Eventually, Emmanuel closed its doors and Midwestern became a ministry of an IFB church in Orion, Michigan.
What happened to Emmanuel Baptist continues to happen to IFB churches today. IFB pastors, with few exceptions, are Biblical literalists who refuse to believe anything that contradicts their Fundamentalist interpretations of the Bible. IFB pastors, to the man, believe the Bible is the inspired, inerrant, infallible Word of God. Some pastors even go far as to say that only the King James Version of the Bible is the Word of God; that other translations are the works of Satan. Literalism and inerrancy are considered cardinal doctrines of the faith. This has resulted in IFB pastors and churches believing in all sorts of absurdities. IFB pastors are, without exception, creationists. Most of them are young earth creationists, believing that God created the universe in six twenty-four-hour days, 6,025 years ago. Bible stories meant to illustrate greater spiritual truths are often taken literally, resulting in IFB adherents believing, among a host of absurdities, that the earth was destroyed by a universal flood 4,000 or so years ago, the sun and moon stood still (Joshua 10:13), and all humans trace their lineage back to two people — Adam and Eve.  Their commitment to literalism forces IFB pastors to defend fantastical things. If the Bible says it, it's true. End of discussion!
While there is some eschatological diversity within the IFB church movement, literalism demands that pastors believe and teach that the events recorded in the book of Revelation will one day literally take place. Most IFB church members believe that the return of Jesus to earth is imminent. A wide, deep apocalyptic river runs through the IFB church movement, leading to extreme love and devotion to God's chosen people, Israel. Trump's recognition of Jerusalem as Israel's capital excited IFB preachers — yet another "sign" that the return of Jesus is nigh. That this move could ignite the entire region and lead to war, is of little concern to IFB preachers. They believe that things must continue to get worse; that Jesus won't come back to earth until the world stage is set for his triumphal return. This means that a war of epic proportions must occur, ending in Armageddon. While IFB preachers might not admit it out loud, I am certain many of them would welcome nuclear war, believing that such a war will make the world ready to embrace first the anti-Christ and then later Jesus when he returns to earth on a literal white horse to defeat the anti-Christ and Satan.
IFB pastors and churches are politically right-wing. If a survey were conducted with IFB adherents, I suspect surveyors would find that church members overwhelmingly voted for Donald Trump, and are anti-abortion, anti-LGBTQ, anti-same-sex marriage, and very much in favor of returning prayer and Bible reading to public school classrooms (even though many of them either home school or have their children enrolled in Christian schools). In earlier years, the IFB church movement believed there was a strict separation of church and state. Today, many IFB pastors and churches no longer believe the wall of separation exists, and that the United States is a Christian nation — a country chosen by God. This thinking can be traced back to the late 1970s when IFB megachurch pastor Jerry Falwell, along with Paul Weyrich, started the Moral Majority. Since then, scores of IFB pastors have used their pulpits to advance certain (almost always Republican) political policies and candidates.
Bruce, I thought this post was about why IFB preachers (and many within their congregations) don't have peaceful, contented lives. It is, but I felt it necessary to show how IFB pastors think and view the world before explaining why so many lack peace and contentment in their lives. If the IFB church movement is anything, it is anti-culture. IFB pastors see themselves as prophets or watchmen on the walls, warning all who will listen that God is real, the Bible is true, and Hell awaits all those who reject the IFB way, truth, and life. IFB preachers think it is their duty to wage war against Satan and the enemies of God. I can only imagine how hysterical IFB preachers are over LGBTQ acceptance, same-sex marriage, and the increasing prominence of atheism. Anything that challenges their beliefs must be refuted and turned back. Add to this the internecine warfare IFB churches are famous for, and it should come as no surprise that pastors find themselves constantly battling the "world"; the "forces of darkness and evil."  Every dawn brings a new day with new battles that must be fought. Not only must IFB preachers wage war against Satan, cults, false Christianity, liberalism, and secularism, but they must also fight against those in their own movement who want to make IFB churches more "worldly."
The battles, then, never end. Day in and day out, IFB pastors are in fight mode. And those who are not? They are labeled compromisers and hirelings only concerned with money and prestige. Is it any wonder then that IFB preachers rarely have peaceful, contented lives? Their lives are in a constant state of turmoil. Satan and the world are pushing against their beliefs and values at every turn. Not fighting back is considered cowardly, a betrayal of everything IFB believers hold dear. Go to any town in America with an IFB church and ask mainline pastors how they view the local IFB pastor and church. In most instances, mainline pastors will say that local IFB churches have extreme beliefs and seem to thrive on controversy. IFB pastors are viewed as outliers on the fringe of Christianity — haters and dissemblers who have no tolerance for anyone but those who adhere to their narrow beliefs and practices.
Separation from the world and separation from erring Christians is a fundamental doctrine within IFB churches. This too leads to never-ending angst and stress. Concerned over encroaching "worldliness," IFB pastors often have long lists of rules (church standards) congregants are expected to follow. (Please read The Official Independent Fundamentalist Baptist Rulebook.) While the rules vary from church to church, they are meant to inoculate church members from becoming infected with "worldly" ideas.  The Apostle Paul, writing to the Church at Corinth, said:
Be ye not unequally yoked together with unbelievers: for what fellowship hath righteousness with unrighteousness? and what communion hath light with darkness? And what concord hath Christ with Belial? or what part hath he that believeth with an infidel? And what agreement hath the temple of God with idols? for ye are the temple of the living God; as God hath said, I will dwell in them, and walk in them; and I will be their God, and they shall be my people. Wherefore come out from among them, and be ye separate, saith the Lord, and touch not the unclean thing; and I will receive you. (2 Corinthians 6:14-17)
1 John 2:15-17 states:
Love not the world, neither the things that are in the world. If any man love the world, the love of the Father is not in him. For all that is in the world, the lust of the flesh, and the lust of the eyes, and the pride of life, is not of the Father, but is of the world. And the world passeth away, and the lust thereof: but he that doeth the will of God abideth for ever.
Verses such as these fuel IFB separatist beliefs and practices. The world is evil and must be, with few exceptions, avoided at all costs. This is why IFB pastors and institutions are at the forefront of the Christian school and home school movements. What better way to avoid worldliness than to wall off families and children from the influence of "worldly" schools?
I am sure that many, if not most, IFB preachers would disagree with me when I say they don't have peaceful contented lives. However, I would ask them to consider whether their constant battles against sin, worldliness, liberalism, and compromise have robbed them of the goodness, peace, and contentment life has to offer; that constantly being at odds with not only the "world," but also fellow Christians, is bound to exact an emotional toll. Thinking you alone stand for God, truth, and righteousness requires constant diligence lest compromise and "worldliness" creep in. Aren't you tired, preacher, of being constantly at war with everyone and everything around you? Maybe it is time for you lay down your weapons of war and rejoin the human race. Countless former IFB pastors and church members have done just that. Tired of the constant turmoil and unrest, they finally said ENOUGH! and walked away. Most of them found kinder, gentler forms of faith, and a handful of ex-IFB believers have embraced agnosticism or atheism. Scary, I know, but not having to constantly be on guard lest Satan gain the advantage is worth the risk of judgment and Hell. I am sure God will understand. A wild, wonderful world awaits those who dare to lay down their Fundamentalist beliefs and walk away. If you are ready to say ENOUGH! and want help plotting a life of peace and contentment, I would love to help you do so.
Bruce Gerencser, 66, lives in rural Northwest Ohio with his wife of 45 years. He and his wife have six grown children and thirteen grandchildren. Bruce pastored Evangelical churches for twenty-five years in Ohio, Texas, and Michigan. Bruce left the ministry in 2005, and in 2008 he left Christianity. Bruce is now a humanist and an atheist.
Connect with me on social media:
Your comments are welcome and appreciated. All first-time comments are moderated. Please read the commenting rules before commenting.
You can email Bruce via the Contact Form.