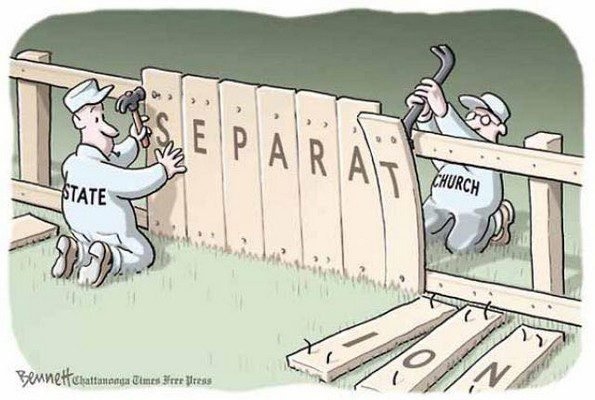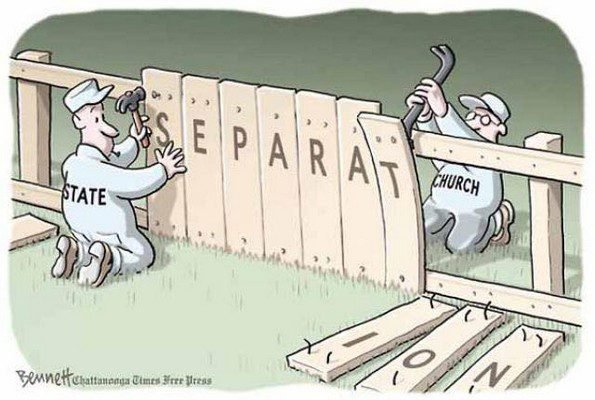 My slogan's "Jesus, guns, and babies."
Jesus because that's our First Amendment right. It's the right to worship Jesus Christ freely. It's why we have a country. Don't talk to me about separation of church and state. Church and state was written because the state has no business in our church. But we are the church. We are the church, and we run the state, and Georgia's sovereign, and we're running the state with Jesus Christ first.
— Kandiss Taylor, a Georgia Republican gubernatorial candidate
I was part of the Evangelical church for fifty years, primarily as an Independent Baptist and later as a non-denominational Christian. While my theology evolved and changed over the years, one belief stayed with me from childhood to today: the separation of church and state; that there is a wall between religion and government, a wall that must never, ever be breached. As a young preacher, my pastors and professors taught me the importance of this wall. I carried this belief into the ministry. I strongly believed that church and state were two separate spheres, both ordained by God. As a pastor, I stayed out of the government's business, and I expected the government to do the same with the churches I pastored. When the government tried to stick its nose in our business, I forcefully pushed back. I thought it important to not only defend the wall of separation between church and state, but also to make sure it was maintained and, if need be, repaired. And here's the thing, every one of my ministerial colleagues believed the same. We believed that societal transformation came from winning souls. Most preachers maintained a strict separation between their personal politics and their theology. While I would preach on social issues, I always did so from a theological perspective. While most of the people I pastored were Republicans (if they voted at all), some of them were Democrats or Independents (especially in churches with union members). Did I ever cross the line and politick from the pulpit? Yes, but as a rule, I kept my partisan politics out of my preaching. (I was a staunch Republican for twenty-five years. In 2000, I left the Republican Party, voting Democrat for the first time.)
Here we are fifty years later . . . many Evangelical preachers no longer believe in a strict separation of church and state. Some even say that there is no such thing as the separation of church and state; that Christians have a duty to reclaim America for Jesus and establish the Bible as the law of the land — a Christian form of sharia law. What changed?
Over time, Evangelicals learned that just saving souls wasn't going to effect the moral and political changes they wanted. So they turned to raw political power to achieve their goals, and in doing they sold their souls for bowls of pottage. Starting with the Moral Majority in the 1980s and moving to the plethora of theocratic parachurch organizations today, Evangelicals are using the power of the state to force people to conform to their religious beliefs. Since 2015, Evangelicals have abandoned all pretense, sacrificing ethics and morality on the altar of political expediency and power. (Just look at their unapologetic support of pathological liars Donald Trump and Herschel Walker.) Left to their own devices, Evangelicals will use any means necessary, including violence and bloodshed, to establish their corrupt version of the Kingdom of God on earth. One needs to only look at the January 6, 2021 Insurrection to see this played out in real time. Numerically, Evangelicalism is dying, but they now control the Republican Party and the Supreme Court, and for this reason, we must see them as an existential threat to our democracy. Make a list of your top ten bat-shit crazy Republicans. What do they all have in common? All of them are Christians. Most are Evangelicals, and the rest are conservative Catholics. At every level of government, Evangelicals now have control. The wall of separation of church and state, in their minds, is a misunderstood relic from the eighteenth century; a relic that has no relevance today.
So what do we do? Is it too late? Have Democrats/liberals/progressives ceded ground that they cannot regain? Can we vote our way out of this mess? Is Civil War waiting in the wings? Are we watching the decline and destruction of American democracy?
I see the problem. I see how we got here. I am not sure, however, we can reclaim what has been lost. Has cancer been spreading for decades in our society, and now it is so far advanced that it is untreatable? Is there anything we can do to turn back the fascists at the gate? Or will none of this matter because Joe Biden and his fellow warmongers, Republican and Democrat alike, have brought war to our shores?
Please share your thoughts in the comment section.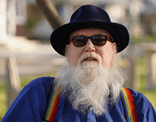 Bruce Gerencser, 65, lives in rural Northwest Ohio with his wife of 44 years. He and his wife have six grown children and thirteen grandchildren. Bruce pastored Evangelical churches for twenty-five years in Ohio, Texas, and Michigan. Bruce left the ministry in 2005, and in 2008 he left Christianity. Bruce is now a humanist and an atheist.
Connect with me on social media:
You can email Bruce via the Contact Form.
Your comments are welcome and appreciated. All first-time comments are moderated. Please read the commenting rules before commenting.