The Black Collar Crime Series relies on public news stories and publicly available information for its content. If any incorrect information is found, please contact Bruce Gerencser. Nothing in this post should be construed as an accusation of guilt. Those accused of crimes are innocent until proven guilty.
In 2018, Jonathan Young, a Sunday school teacher at Firstborn Baptist Church — an Independent Fundamentalist Baptist (IFB) congregation — in Benson, North Carolina was accused of raping several church girls. WRAL-5 reported that Young had been charged with "six charges of first-degree rape of a child, three charges of statutory rape, two charges of first-degree sexual offense, and two charges of indecent liberties with a child." The charges against Young covered alleged crimes committed between 2004 and 2014.
Several former church members alleged church leaders knew about Young's crimes and covered them up. The church denied doing so. Durwood "Kemp" Young, pastor of Firstborn Baptist, had this to say:
I'm heartbroken by it all because it's unbelievable. I hate if anyone is hurt on either side but the young man is ruined now. I hate it and I don't know what else to say about it.
What's unbelievable is that Pastor Young's first statement is about being concerned for the "young man" whose life has been "ruined." The victims aren't even mentioned outside of Young "hating [the] hurt on either side." What is this, a sporting event where you have two opposing teams?
Both the pastor and the perpetrator have the same last name. A reader with intimate knowledge of this church and the parties involved has told me that Durwood Young is Jonathan Young's great-uncle. This reader also told me that other people in the church have, in the past, been accused of sexual improprieties.
In August 2022, a jury found Young guilty. Young was sentenced to a minimum of eighty-seven years in prison.
WRAL reports that a jury found Jonathan Young, 38, of Benson, guilty on multiple counts of rape, sexual offense, and indecent liberties with children.

According to the district attorney's office, the crimes involved three children, and most took place at Firstborn Baptist Church in Benson. The incidents occurred between 2003 and 2014, and the youngest victim was 7 years old when she was molested, investigators said.

At Young's trial, the jury heard testimony from two additional witnesses who were sexually abused as young children.

Girls who grew up at the church alleged years of sexual abuse by Young, misconduct that some former church members say church leaders knew about but did nothing to stop.

Church leaders told WRAL News in 2018 there was no coverup.

"I'm heartbroken by it all because it's unbelievable," said Pastor Durwood Young. "I hate it and I don't know what else to say about it."

"The investigation was dropped as far as I know," Durwood Young said. "That's the way I understand it."

The church leader described Jonathan Young as a "model employee."

"I think you could go out here in the community and find people who were absolutely devastated," Durwood Young said.

Durwood Young said he first heard about the allegations in 2014 from the sheriff's office, but no charges were filed at that time
One of his victims, who is now an adult, shared her story. WRAL News usually does not identify sexual assault victims, but Brianna Holland wanted to share her story publicly to help others.

Holland went to Firstborn Baptist Church in Benson every Sunday growing up – and for two years, starting with she was just 9 years old – a man she looked up to was inappropriately touching her. She kept the secret for years.

"I was confused and very scared," she says.

Church and Sunday School should have been a safe haven for Holland – and two other children who were abused between 2003 and 2014. The youngest victim was just 7 years old when she was molested, investigators said.

"On the Sunday School bus, he would just initially rub my leg on bus," she says.

The abuse grew worse with time.

"It was kissing, rubbing, grinding, things like that in the basement," she says. "He had made multiple threats. 'If you tell anyone, I will hurt you. I will hurt your family.'"

Four years after the abuse occurred, she got the courage to speak up. That was in 2017. One year later, Young was arrested and charged with sex crimes against three girls at the church, including Brianna Holland's sister.

"It was hard and traumatizing," she says. "I haven't seen him since he was first arrested."

During the trial Holland sat across from Young for two weeks, testifying in the case. His sentence of 87 years is long enough that he should never experience life outside of prison again.

"I was very happy, very content with what he got," she says.
Please see Is Firstborn Baptist Church a Cult?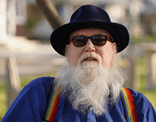 Bruce Gerencser, 65, lives in rural Northwest Ohio with his wife of 44 years. He and his wife have six grown children and thirteen grandchildren. Bruce pastored Evangelical churches for twenty-five years in Ohio, Texas, and Michigan. Bruce left the ministry in 2005, and in 2008 he left Christianity. Bruce is now a humanist and an atheist.
Connect with me on social media:
You can email Bruce via the Contact Form.
Your comments are welcome and appreciated. All first-time comments are moderated. Please read the commenting rules before commenting.