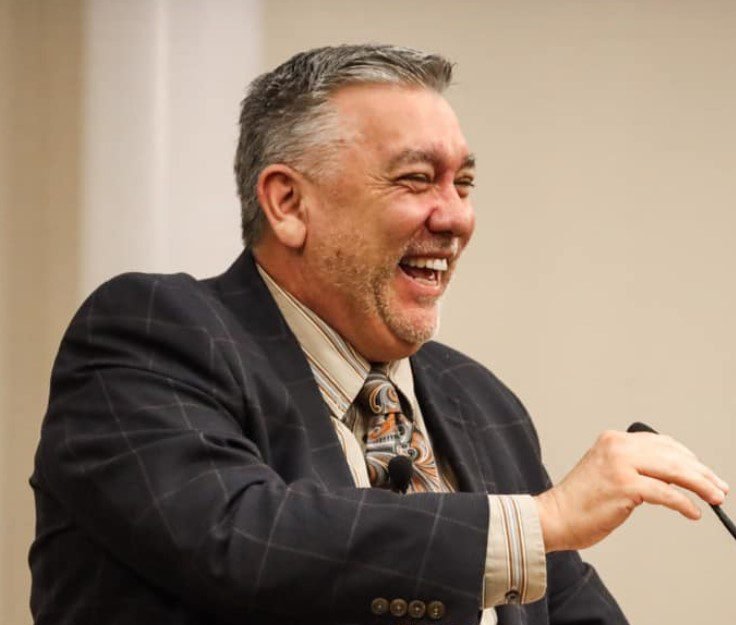 The Black Collar Crime Series relies on public news stories and publicly available information for its content. If any incorrect information is found, please contact Bruce Gerencser. Nothing in this post should be construed as an accusation of guilt. Those accused of crimes are innocent until proven guilty.
Ken Shaver, pastor of Greater Vision Baptist Church in Owensboro, Kentucky, stands accused of stealing more than $10,000 from the church.
An Owensboro pastor is facing a felony theft charge after police allege he spent more than $10,000 of church money without approval, according to Kentucky State Police.

Kenneth Alan Shaver, 62, of Utica, was arrested Tuesday and charged with Theft by Unlawful Taking or Disposition of Property $10,000<$100,000.

Shaver is a pastor at Greater Vision Baptist Church, according to their website.

According to the arrest citation, Shaver "was found to have fraudulently spent a dollar amount exceeding $10,000." The funds belong to the church operating fund, and the purchases were not approved, according to the citation.
Ken Shaver has the great privilege of being pastor to the wonderful people of Greater Vision Baptist Church. With a desire to serve the Lord, Who is worthy of our lives, Pastor Shaver believes that God can and will do great and mighty things through His people in Owensboro, Kentucky.

In fact, he has had a great burden and vision for Kentucky since the Lord called him to preach in 2000. He answered that call by going to Hopkinsville, Kentucky and starting the Greater Cumberland Baptist Church, whose first Sunday was the week of 9/11. This church plant in the Fort Campbell area greatly impacted the military community there and many were saved, discipled, and several have even gone into ministry and the mission field. This ministry continues to thrive under the pastorate of his son-in-law, Paul Edes. The Lord is still doing an eternal work through this church plant.

After 18 years in his first pastorate, the Lord moved him and his wife, Robyn, to the Owensboro area to pastor Greater Vision. God is stretching Pastor Shaver's vision on a broader scale, and he believes Western Kentucky can be the place where God will send a mighty revival to His people. He is confident that what the Lord has begun in Owensboro, in Western Kentucky, He will continue and expand. The Lord asks His people to be faithful, and Pastor Shaver's heart's desire is to be a faithful servant all his days.

Not going into the ministry until he was 41, his prior secular jobs as Black Hawk helicopter pilot, air traffic controller, and international air traffic training manager provide him with many opportunities to relate to a diverse group of people; as well as compel him to use the rest of his life in the service of the Lord.

Pastor Shaver and his wife, Robyn, have been richly blessed with four faithful children, and a multitude of amazing grandchildren. He and his family look forward to sharing in the blessings of God as they serve Him all over the United States.
Shaver previously pastored Greater Cumberland Baptist Church in Hopkinsville, Kentucky.
In 2019, the Messenger-Inquirer had this to say about Shaver:
Ken Shaver learned to fly before learning to preach.

Shaver is a former Black Hawk helicopter pilot who has been pastoring Greater Vision Baptist Church, 4733 Sutherland Road, for about three months.

Shaver, an Ohio native, joined the Army in 1978 straight out of high school and initially started out as a clerk.

It was a friend who persuaded him to take the test together that would allow them into the flight program.

"…I said, 'I've never even been in a helicopter. Are you kidding?'" said Shaver about when his friend suggested the idea.

….

From there, Shaver was sent to flight school at Fort Rucker in Alabama and from there was stationed at Fort Campbell, Kentucky.

And at that time, the Army's Bell UH-1 Iroquois helicopter, nicknamed the "Huey" and best known for its use in the Vietnam War, was the standard utility fighting aircraft.

Shaver learned to fly the single-engine Huey before becoming among the first to pilot the twin-engine Black Hawk, which dramatically changed and improved helicopter flight combat.

….

During his 14 years in the Army — seven active duty and seven in the Army National Guard — Shaver logged just under 2,500 hours in the air.

While serving in the National Guard, Shaver was hired by the Federal Aviation Administration and worked his way up to the international air traffic manager. He was in charge of training foreign governments such as Morocco, The Bahamas and Egypt.

"We would go to help establish or improve a country's aviation program," Shaver said.

Shaver and his family were living in Oklahoma when he was "called to preach" at age 41.

Shaver said he was still working at the FAA but made the decision to leave a lucrative job for the ministry.

"(God) started dealing with my heart," said Shaver, who's now 59. "And I was a very happy man; I've lived a happy life; I had a great career and I was making big-time money; my future was set."

But in 2001, Shaver returned with his family back to Fort Campbell to start a church.

"One of my greatest joys is that my wife and my kids never complained," he said.

It was in the fall of 2001 that he converted a dance studio into what became Greater Cumberland Baptist Church.

"I quit my job; I took a $100,000 a year pay cut and moved to Hopkinsville, Kentucky," he said. "…Our first Sunday was the week of 9/11."

Shaver said the church became a home to many soldiers and their families.

….

Shaver said he's trying to establish a veterans family care program that would help the families of the soldiers currently deployed from the Maj. Gen. (Ret) Dean Allen Youngman Owensboro National Guard Readiness Center.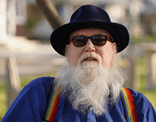 Bruce Gerencser, 65, lives in rural Northwest Ohio with his wife of 44 years. He and his wife have six grown children and thirteen grandchildren. Bruce pastored Evangelical churches for twenty-five years in Ohio, Texas, and Michigan. Bruce left the ministry in 2005, and in 2008 he left Christianity. Bruce is now a humanist and an atheist.
Connect with me on social media:
You can email Bruce via the Contact Form.
Your comments are welcome and appreciated. All first-time comments are moderated. Please read the commenting rules before commenting.