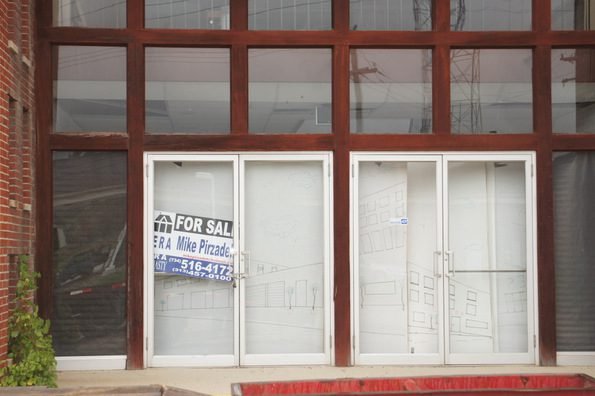 I attended Midwestern Baptist College in the mid-1970s. All dorm students were required to attend nearby Emmanuel Baptist Church. Emmanuel was pastored by Tom Malone, the chancellor of Midwestern.
Emmanuel Baptist Church was a large church, what we today would call a megachurch. At one time, Emmanuel was one of the largest churches in the United States. Emmanuel ran busses all over the Pontiac/Detroit area. During my time at Emmanuel, the church operated 80 busses. (Today, Emmanuel Baptist is shuttered, its members having moved on to other churches.)
One of the bus riders was a young man named Abraham.
Abraham was a walking contradiction. He was a brilliant, crazy young man.
Abraham would walk up in back of people and snip hair from their heads. A week or so later, Abraham would bring the snipped person a silk sachet filled with hair and fingernail clippings. Needless to say, most of us kept a close eye on Abraham.
One day in 1979, there was a huge explosion at the church. Abraham had built a bomb and brought it on the bus to church. Abraham carried the bomb into a restroom and, whether accidentally or on purpose, the bomb detonated. It was the last strange thing Abraham ever did.
The bomb blew Abraham to bits. One man, an older dorm student, who helped clean up the mess, said bits and pieces of Abraham fell from the drop ceiling. Not a pleasant sight.
At the time, I thought all of this was quite funny. "I guess Abraham won't do that again."
Years later, my thoughts are quite different. The busses brought thousands of people to the services of Emmanuel Baptist Church. Most of the riders came from poor or dysfunctional homes. Their needs were great, but all we offered them was Jesus.
Jesus was the answer for everything.
Except that he wasn't.
As I now know, the problems that people face are anything but simple, and Jesus is not the cure for all that ails you.
In April 1985, The New York Times reported:
A homemade bomb found in a church and detonated by the police was probably planted six years ago by a man who died in a 1979 bomb explosion there, the authorities said Sunday.

A maintenance worker spotted the pipe bomb Saturday above a ceiling panel in the basement recreation area of Emmanuel Baptist Church, said Sgt. Gary Johnston of the Pontiac police.

He said the bomb was probably placed there by Abraham Roberts, who was killed in October 1979 when a bomb he was handling in the church exploded and blew out a wall.

Mr. Roberts, who was 25 years old, was a member of the church who had a history of mental problems and apparently made the bombs in retaliation for being barred from worship services because he was disruptive, Sergeant Johnston said.

The police searched the church after the 1979 explosion, but did not find any other bomb material.

The 18-inch, dust-covered bomb found Saturday was X-rayed by a bomb technician of the Michigan State Police before being detonated later in a field.
Bruce Gerencser, 66, lives in rural Northwest Ohio with his wife of 45 years. He and his wife have six grown children and thirteen grandchildren. Bruce pastored Evangelical churches for twenty-five years in Ohio, Texas, and Michigan. Bruce left the ministry in 2005, and in 2008 he left Christianity. Bruce is now a humanist and an atheist.
Connect with me on social media:
Your comments are welcome and appreciated. All first-time comments are moderated. Please read the commenting rules before commenting.
You can email Bruce via the Contact Form.