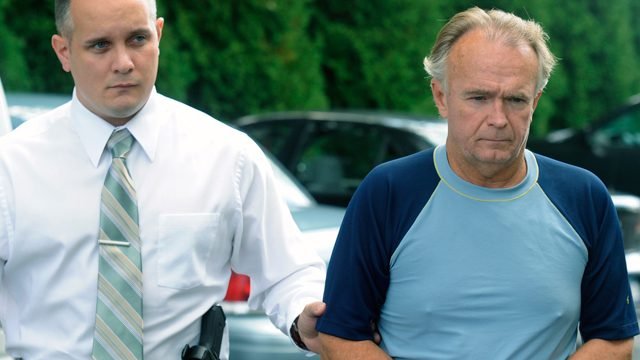 The Lebanon Daily News reports:
Serving life without parole in the Monroe County murder of his second wife and 20 to 40 years in the Lebanon County murder of his first wife, a former Jackson Township pastor continues to challenge the validity of the jury's conviction in the Monroe case.

Monroe County President Judge Margherita Patti Worthington will issue a ruling at a future date on a petition filed by Arthur Schirmer, the 68-year-old former pastor at Reeders United Methodist Church, and heard in court Monday. Schirmer, whose ultimate goal is to have the Monroe County conviction thrown out so he can win a new trial, states in his petition that the jury was prejudiced by prosecutorial information and statements his attorney at the time ineffectively challenged.

Schirmer was married to first wife Jewel Schirmer, 50, for 31 years until her 1999 death in their home in Lebanon County, where he was pastor at Bethany United Methodist Church at the time.

Arthur Schirmer claimed he came home from jogging to find Jewel dead, at the bottom of their basement steps, with her head lying in a pool of blood and a vacuum cord wrapped around one of her feet. Since it appeared to authorities at the time that she had gotten her foot tangled in the vacuum cord, tripped, fallen and hit her head, her death was ruled accidental.

By late 2001, two years after Jewel Schirmer's death, Arthur Schirmer was a pastor at the Reeders church and married to the former Betty Jean Shertzer.

On July 16, 2008, Betty Jean died at Lehigh Valley Hospital from a head injury received in a crash the day before in Tannersville.

Arthur Schirmer claimed he was driving her to what's now Lehigh Valley Hospital-Pocono, after she awoke complaining of jaw pain that morning, when a deer ran out in front of them on Route 715. He said Betty Jean at the time had unbuckled her seat belt to shift position in the front passenger seat.

Schirmer said he hit a guard rail when swerving to avoid the deer, causing the unbuckled Betty Jean to be thrown forward and hit her head against the windshield. Though emergency personnel initially thought her head injury looked too severe to have been caused by such an apparently low-impact crash (according to prosecution witness trial testimony), her death was ruled an accident as Jewel Schirmer's had been.

In October 2008, three months after Betty Jean's death, church member Joseph Musante committed suicide by gunshot in Arthur Schirmer's church office. A subsequent letter from Musante's sister, Rosemarie Cobb, prompted police to further investigate Betty Jean's death and learn Schirmer was previously married to a woman who likewise had died from a head injury.

Police learned also that Musante had found out about an affair between his wife, Cynthia Moyer, and Schirmer. What the prosecution calls an "affair" was an "emotional relationship" that developed between Schirmer and Moyer, who had been unhappy in her marriage, according to defense witness trial testimony.

Using luminol, a chemical which glows in the dark when coming into contact with traces of blood on surfaces, police found blood drops in Schirmer's garage.

This led police to believe Schirmer hit Betty Jean in the head in the couple's garage, placed her into their vehicle's front passenger seat and then staged the crash out on Route 715. Schirmer said the blood came from a woodpile that fell on and cut Betty Jean in the garage.

Schirmer was charged with first-degree murder, convicted by a trial jury and sentenced in 2013 to life without parole.

The Monroe County case prompted Lebanon County authorities to reopen and further investigate Jewel Schirmer's death, after which Arthur Schirmer was charged with murder in the Lebanon case. He pleaded no contest to third-degree murder, which meant he wasn't admitting guilt but had decided not to fight the case, and was sentenced in 2014 to 20 to 40 years in prison.

Schirmer's recently filed petition, heard in court Monday, challenges the Monroe County conviction, stating the jury was prejudiced by prosecutorial information and statements Brandon Reish, his attorney at the time, was ineffective in challenging.
You can read the entire article here.