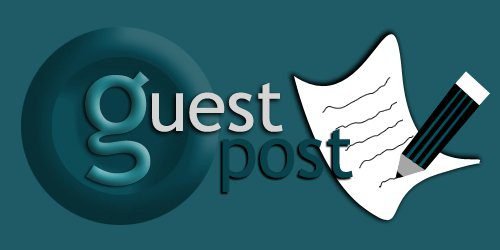 — Guest Post by MJ Lisbeth
A few days ago, I wrote "Bishop's Roulette." Since then, the draft of Supreme Justice Samuel Alito's opinion on striking down Roe v. Wade has been leaked. 
To many — actually, the majority — of us, the "leak" was like the first bomb dropped in an attack that "everybody knew" was coming. The particular blow surprised us simply because, like the first shot of a war, nobody can anticipate the moment it comes, even if its aftermath is what everyone expects.
As I am neither a political scientist nor reporter, I can't add much to the analysis that the end of Roe v. Wade wouldn't be the "will of the people." More than one poll has shown that the overwhelming majority of people support the right to safe and legal abortion. That we now have a Supreme Court "packed" with Justices who seek to do the opposite of what most Americans want is a result of a political system that has allowed vocal, virulent, and often violent groups of people who claim to be motivated by faith to gain majorities in state legislatures and governorships — and may usher them into a Congressional majority later this year.
The same folks who organized to elect lawmakers who enacted laws outlawing abortion even in cases of rape and incest, and deputized citizens to sue anyone who received, performed, or "enabled" a procedure also voted for Donald Trump, who promised exactly what's come to pass, and may regain the Presidency in two years.
While some of those voters didn't disguise the fact that their support of Trump and his political allies was borne from their hatred of liberals, gays, immigrants, and anyone else whom they don't see as fitting into their notions of a White, Christian, and male-dominated nation, others couch their support in a system of faith that, they believe, tells them to love their neighbors as they love themselves. Some, mainly men, among them claim to "respect women" because they are mothers, nurturers, and partners.
If they actually "respect" women, how can they support a President, Supreme Court justices, governors, state legislators, and mayors who are doing everything they can to ensure that women (and girls) don't get vital medical care at the exact moment they need it.
You see, in striking down Roe v. Wade, the Supreme Court would leave abortion rights to the states.  Some had already all but outlawed abortion before Justice Alito wrote his opinion; others have enacted "trigger laws" that will do the same, or ban it outright, once Roe v. Wade is struck down.  It's hard not to believe, as some legal and political analysts have pointed out, that such moves will also enable states to eviscerate the Affordable Care Act and enact their own rules on the availability of health care. 
Think about it: If a state can tell women what they can and can't do with their bodies, can it also decide who does or doesn't get health care, or what is or isn't "appropriate" care for someone? Could it make such decisions on who is more "deserving" in a hierarchy that places people who are most likely to make "nuclear" families (i.e., straight cisgender) above, say, LGBTQ people? Or native-born citizens above immigrants, especially those who are here illegally?
 I also can't help but wonder whether striking down Roe v. Wade will give states more power to decide how health care and insurance are meted out. Given that concentrating power in fewer hands, especially if those hands are affluent White Christian cisgender males or their allies, all but inevitably leads to "privatization"— which often means nothing more than "getting government out of it" — it's not hard to imagine more states in which people who need help are subject to a "Bishop's Roulette."
Now, even if you object to abortion on religious or other moral grounds, or simply think that the women who need them should have been "more careful," here is something else to consider: prenatal care, and women's healthcare in general, while far from perfect, have improved since Roe v. Wade. Some of that, of course, has come about because of medical and technological developments. Just as important, though, is the change in the way pregnancy and women's bodies are seen. For one, doctors and other providers now better understand how pregnancy changes a woman's body. Some of those changes, like high blood pressure, were previously linked to women's pre-pregnancy lives and were not seen as consequences of pregnancy itself. Those conditions, and sometimes the pregnancy itself, can degrade the quality of, or even end, a woman's life. 
Another reason, I believe, women's health care has improved since Roe v. Wade is that as women gained more agency over their bodies and lives, they were seen — at least by some — as worthy of care for their own sake, and not simply to enhance their ability to bear and rear children. That development goes hand-in-hand with the separation of health care (and government) from religion, especially of the fundamentalist variety. 
In brief, Roe v. Wade did more to foster the respect for women than religious and other opponents of the decision claim to have.  Repealing it, as Justice Samuel Alito's draft threatens, will do much to destroy that respect by degrading the quality of women's health care and subjecting too many of us to some version of a "Bishop's Roulette" to obtain it.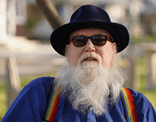 Bruce Gerencser, 65, lives in rural Northwest Ohio with his wife of 44 years. He and his wife have six grown children and thirteen grandchildren. Bruce pastored Evangelical churches for twenty-five years in Ohio, Texas, and Michigan. Bruce left the ministry in 2005, and in 2008 he left Christianity. Bruce is now a humanist and an atheist.
Connect with me on social media:
You can email Bruce via the Contact Form.
Your comments are welcome and appreciated. All first-time comments are moderated. Please read the commenting rules before commenting.