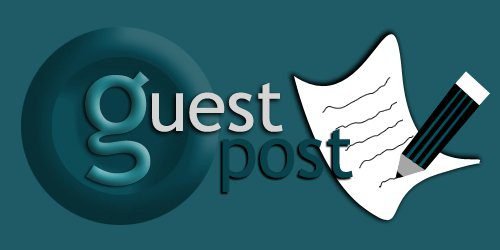 Guest Post by MJ Lisbeth
Two priests rose to positions of power in large American dioceses. After attaining their positions, one went on to become the Archpriest of Santa Maria Maggiore, one of the major Papal basilicas in Rome.  The other would be laicized and therefore a pariah in the Church community, not to mention among his former clerical colleagues.
Oh, and being laicized was the latter priest's punishment for, in part, doing what the other priest should have done: namely, calling out priests' and other church officials' sexual abuse of children.
Two decades ago, the Boston Globe (behind paywall) published a series of articles—which became the basis of the 2015 film "Spotlight"–documenting allegations, which were later proved, of sexual abuse by priests and lay members of religious orders in the Roman Catholic Church. Although there were reports and warnings about such abuse as early as 1985, it took the Globe report to call attention to the problem, in part because the Boston Archdiocese has long been one of the largest and most influential in the United States, while the 1985 report focused on incidents in Louisiana. Also, by the time the Globe series came out, the language, culture and attendant attitudes about sexual victimization were changing: Although the "Me Too" movement was another decade and a half in the future, public awareness, and victims' willingness to speak of, sexual violence was growing, however slowly. Also, the Church was losing—again, however slowly—its grip on public discourse.
The Globe reports revealed not only the identities of some predatory priests, it also showed how Archdiocese and Church officials—including Archbishop (and Cardinal) Bernard Francis Law— helped to cover up the abuse by, among other things, moving offending priests from parish to parish and intimidating victims into silence. 
 Not long after the Globe exposé was published, Law—arguably the most powerful American priest after Cardinal/Archbishop O'Connor of New York—was forced to resign his post. But, being the resourceful executive he was, he landed on his feet—in Rome, where Pope John Paul II appointed him the Archpriest of Santa Maria Maggiore. That made him a citizen of Vatican City, and therefore immune to prosecution by American authorities.
In contrast to Law, a priest in Oakland, California did what secular law (ironic, isn't it?) and basic human decency dictated: He called attention to the sexual abuse his administrative superiors claimed not to know about or denied. In 2005, Tim Steir refused an assignment in the Oakland Diocese over its handling (or, perhaps, lack thereof) of sexual abuse claims. For more than a decade, he spent every Sunday outside the Diocese cathedral calling for church accountability and justice for its victims.
Although he hoped for the best, he wasn't naïve: he wasn't surprised when, earlier this year, the Vatican came for his collar. Still, he said, "it felt like a blow." He was sad and angry because, "If I'd been raping kids, I wouldn't have been thrown out of the club."
Perhaps no more damning indictment—or truer observation–of any organization has ever been made. I know: the priest who abused me as a child died long before I, or any of his other victims, could speak of our experiences, and he enjoyed all of the post-mortem benefits of a man who "dedicated" his life to God—or, more precisely, the institution of the Church. When, a few years ago, he was listed—like two other priests from that same parish—as a sexual abuser, some members of that church—who include some of my classmates from that church's school—branded his victims as "liars" and "opportunists." (Mind you, I have not benefited, except in terms of my emotional well-being, from speaking of my abuse.) 
For his honesty and forthrightness, Father Steir was rewarded by—having "Father" removed from his name. In the ranks of the Roman Catholic clergy, he became a persona non grata earlier this year. As his "parting gift," if you will, to the church—but, more specifically, to his former colleagues and any Church members who are paying attention—he wrote an open letter to them. In addition to denouncing the ways in which the worldwide Church and its individual Archdioceses, Dioceses, and parishes have denied or covered up abuse, he made a clarion call for more tolerant attitudes toward LGBTQ and other non-conforming people, and called for the Church to restore a right priests had until the 12th Century: marriage. While I don't think allowing priests to wed would eliminate pedophilia (plenty of married men molest children) or change the priesthood's status as a haven for closeted gay men, it would at least give priests a more realistic idea of the challenges faced by the married couples they counsel. 
Call me cynical, but even under the current Pope, I don't envision the changes Steir recommends coming to pass. I also fully expect that after the current Pope leaves his office, voluntarily or otherwise, the College of Cardinals—the Church's real power, much as the Supreme Court in the United  States—will appoint someone more reactionary, not only than the current Pontiff, but also his predecessor. People such as Tim Steir will be ex-priests—and prelates like Bernard Law will be even more privileged than they were under Popes John Paul II and Benedict.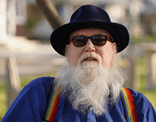 Bruce Gerencser, 65, lives in rural Northwest Ohio with his wife of 44 years. He and his wife have six grown children and thirteen grandchildren. Bruce pastored Evangelical churches for twenty-five years in Ohio, Texas, and Michigan. Bruce left the ministry in 2005, and in 2008 he left Christianity. Bruce is now a humanist and an atheist.
Connect with me on social media:
You can email Bruce via the Contact Form.
Your comments are welcome and appreciated. All first-time comments are moderated. Please read the commenting rules before commenting.