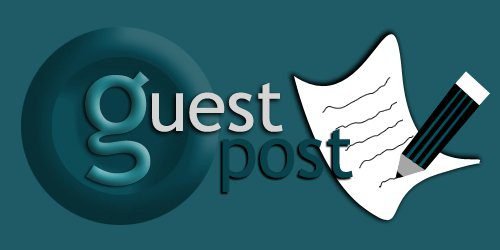 Guest Post by MJ Lisbeth
Last weekend, I travelled to a village about three hours from my New York City apartment. I have visited about two dozen countries and lived in one besides the United States. Yet I felt more like a stranger in that place, so close to my home yet a world apart.
New York is often cited, along with California and Massachusetts, as one of the "bluest" states in this country. While we elect Democrats by wide margins to national offices and the Governor's Mansion, it's mainly because the Empire State's population is concentrated in New York City, Albany, and a few smaller urban areas. Beyond those metropoli are rural expanses like the Adirondacks and Rust Belt towns.
It is in the latter enclaves that one finds the detritus of a tide that receded after World War II. Someone once quipped that the Statue of Liberty was chosen as a state symbol because the splintered remains of a barn or the weathered bricks of an abandoned factory wouldn't make for very good public relations.
But those barns and plants would be good stand-ins for not only what has left the state but what remains in much of it. As agriculture corporatized and moved south and west, manufacturing followed the same trajectory before leaving these shores altogether. The sorts of folks who vacationed in the Catskills and Adirondacks would follow suit once relatively affordable flights to more exotic locales became available; and the young decamped for Albany, New York, and other larger cities; the ones left behind felt like children whose parents broke promises to, and abandoned, them.
The promise, whether explicit or implicit, was that as long as they worked hard and did what they were told, they would have jobs that paid them well enough to support their families and, perhaps, spend a week or two in a cabin by a lake. And the fact that they were their families' providers would give them a place at the head of their tables and the top of their food chains.
What I realized during my recent trip is that such people — nearly all of them white men, almost none of whom continued their education beyond high school, and many of whom "served their country" when they were sent to Korea, Vietnam, Iraq, or Afghanistan — were just like the man who occasioned my trip.
He was my uncle — and godfather, which, if you grew up Catholic, is almost as important as your biological father. I was there to attend a memorial service for him. He'd passed a week and a half earlier, nominally from a heart attack but, I believe, also from health problems many years in the making. While growing up, I spent a lot of time with him, as we didn't live very far from each other and, I believe, we had a great love for each other that survived the changes each of us experienced.
As I've mentioned in other posts, I am a transgender woman. My gender affirmation didn't seem to change his affection for me. In retrospect, that seems particularly remarkable given a change he underwent: About twenty years ago, a near-fatal auto accident caused him to re-evaluate much in his life and "accept Jesus as my Lord and Savior." Until that time, his relationship to the Catholic faith in which he'd been raised wasn't much different from mine after I'd drifted away, although I had yet to declare myself a full-blown atheist.
The pastors who presided over his memorial remarked on how avidly he read and studied the Bible and how important prayer had become in his life. In a few of our conversations, he said, "I'm not Catholic, I'm Christian." My aunt echoed that declaration. At the memorial, other members of his church and Bible study groups echoed the pastors' assessment of my uncle. With the exception of one man, who looked young enough to be one of the pastor's grandsons, they seemed remarkably similar to my aunt and uncle: white people without much formal education who worked hard but, because of changes in the economy (and culture) could not reap what they believed to be the rightful fruits of their efforts. And they were marooned in a place that international economic neo-liberalism (in the classical definition of that term) had left behind.
In other words, the tide receded, and they were grasping at anything they could. They aren't stupid but they don't understand what left them where they are, any more than I — with a formal science education that ended before Reagan and Thatcher took their offices — can tell you what causes the waves to turn back toward the horizon. I hope I don't seem condescending in saying that such people are easy prey for whomever and whatever would present themselves as saviors, or who or what would at least offer an easy explanation of why they are in their current plight. More important to those who feel helpless, those who preyed on them offered scapegoats, and the hope that everything will be better, if not tomorrow, then some day, some day.
While my uncle didn't express the resentment toward non-white, non-Christian, non-cisgendered folks who "took" something by gaining the same rights other people enjoy — and, if this sounds self-interested, accepted me — he did grasp at a straw of hope offered to him when he was at his most vulnerable. At his memorial, I realized that vulnerability and the fear it engenders when one hasn't learned how to deal with it, made him, and his fellow church and Bible study members easy "marks" — not only for the promise of an afterlife that resembled the one they'd lost or yearned for, but for someone who parlayed the silver spoon that was in his mouth when he was born into reality TV stardom and multiple bankruptcies. At least my uncle didn't vote for him. But that's not the only reason I miss him.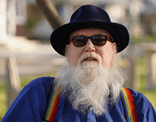 Bruce Gerencser, 65, lives in rural Northwest Ohio with his wife of 44 years. He and his wife have six grown children and thirteen grandchildren. Bruce pastored Evangelical churches for twenty-five years in Ohio, Texas, and Michigan. Bruce left the ministry in 2005, and in 2008 he left Christianity. Bruce is now a humanist and an atheist.
Connect with me on social media:
You can email Bruce via the Contact Form.
Your comments are welcome and appreciated. All first-time comments are moderated. Please read the commenting rules before commenting.