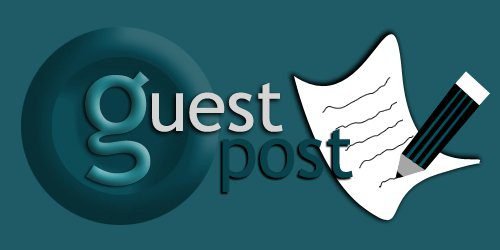 A guest post by MJ Lisbeth
You have to be pretty smart to get into the Air Force Academy. And, since the Academy emphasizes majors in engineering, technology, and science, it helps to be very good at math. At the very least, it's reasonable to expect an Academy cadet to understand number sequence—or, at minimum, to understand when a group of numbers is or isn't sequential.
Perhaps such an expectation isn't reasonable for members of the Academy's Public Affairs Department. Since I'm trying not to assume the worst, I'll give those folks the benefit of the doubt and believe they were simply trying to insult our intelligence.
I am thinking, in particular, of their response to an incident on 30 October. The Academy's soccer team hosted Seattle University in what would be the last home game for the senior players. In recognition of those players, a banner with each of their jersey numbers was displayed underneath the scoreboard. Being, as I said, a place where almost everybody has better numerical skills than I have and where order is valued, the numbers would have been arranged in their proper sequence: 1, 2, 3, 5, 8, 9, 11, 12, 15 and 16.
Or so you might expect. Now I'm going to give you another factor of this equation, if you will. Perhaps it won't surprise you to know that the Academy has a very strong Christian Supremacist element. While there are Muslim and Jewish students as well as 'Nones," a number of administrators and other officers want to make Christianity—or, at least, their version of it, the "default" or even the only religious belief system.
Knowing what I've just said, perhaps, makes what I'm about to say next less surprising, if more galling: in that bastion of numerical literacy, all of the numbers were in sequence, except for "3." It followed 15 and preceded 16.
According to the Academy's PR Department, the number 3 had been inadvertently omitted. The remedy, they said, was to insert it where there was space.
Oh, really? How is it that there was enough space between the 15 and 16, but not the 2 and 5?
So tell me: why would anyone place a "3" before "16" without a slash between them?
The best-known Bible verse—aside, perhaps, from those of Psalm 23 – to people who haven't read the book is John 3:16— "For God so loved the world…." Spectators often sport banners printed or emblazoned with it. And, when Evangelical Christians began to proselytize on a large scale, during the 1970s, that verse was commonly used as a pickup line, I mean, a lead-in.
Now, some might say that I'm making too much of a clumsy attempt to correct a typo. But, knowing how strong the Christian Supremacist element is at the Academy, I can't help but to think that the choice to insert "3" before "16" was meant to convey a message, however subliminally.
Until recently, politicians and policy-makers who tried to spread the Word of God through the law and its administration and enforcement were relatively covert in their intentions and actions. Sure, an office-holder or office-seeker might mention their own faith and how it (mis)informed their decisions and, perhaps, lead a meeting or rally with a call to prayer. But there was a limit to how much they could infuse their beliefs into their campaigns and policies, especially if they were trying to appeal—as they had to—to voters who weren't part of their "natural" constituencies.
These days, whether they're on the campaign trail or in office, they don't have to even pretend to respect other people's beliefs or needs. This has become especially true since Donald Trump "packed" the Supreme Court with justices who, whether or not they openly express their faith, have pledged to carry out the wishes of Evangelical Christians, conservative Catholics and, to a lesser degree, fundamentalist and orthodox followers of other faiths. In fact, at least one justice has said, in effect, that we don't have the rights guaranteed in the Constitution.
In such an environment, what's even more disturbing than the Air Force Academy's PR department's insult to our collective and individual intelligence is what the Academy's (and the Military's) combination of Christian Supremacy and all-but-unlimited access to weaponry could mean. What will happen if politicians and judges succeed in abolishing, not only bodily autonomy, but equal rights for LGBTQ, gender and racial equality and in eviscerating the protections afforded in the Fourth Amendment and other documents: the sorts of things that too many Fundamentalists and conservatives believe are impediments to the "Kingdom of God" they envision? And, after they get their utopia, what if those Fundamentalist and conservative law- and policy-makers have the backing of armed forces ready and able to enforce such a version of Christianity?
Those are not just "what-if" questions: recruits, many of whom were raised in Fundamentalist or Evangelical homes, enter the Academy or the service at an impressionable age. So even the ones with relatively well-developed critical faculties can be inculcated with notions of the interconnectedness between their country and the Kingdom of God, the will of God and the wishes of their country's leaders and submitting to God with obeying the commands of their leaders.
Oh, and I'd be very worried over leaving sophisticated technological devices that can rain down an actual rather than a Biblical apocalypse in the hands of folks who don't understand numerical sequences, let alone higher mathematics or physics.
Bruce Gerencser, 66, lives in rural Northwest Ohio with his wife of 45 years. He and his wife have six grown children and thirteen grandchildren. Bruce pastored Evangelical churches for twenty-five years in Ohio, Texas, and Michigan. Bruce left the ministry in 2005, and in 2008 he left Christianity. Bruce is now a humanist and an atheist.
Connect with me on social media:
Your comments are welcome and appreciated. All first-time comments are moderated. Please read the commenting rules before commenting.
You can email Bruce via the Contact Form.