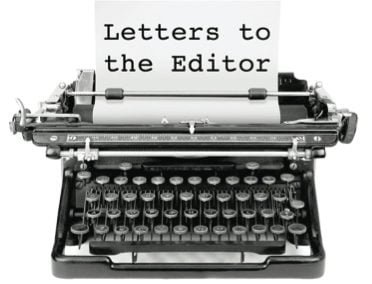 Letter to the Editor of the Defiance Crescent-News. Published February 12, 2014.
Dear Editor:
Every week readers of The Crescent-News are subjected to the rants of Bible quoting fundamentalist Christians. Perhaps it is time to rename the editorial page the sermon page. What do these letter writers hope to accomplish?
They seem oblivious to the fact that non-Christians, atheists, humanists, and secularists are immune to their sermonizing. The Bible has no power over us because we do not think it is an authoritative or supernatural book. At best, it is an ancient text written by unknown fallible men centuries ago.
As any student of the text of the Bible knows, the Bible has errors and contradictions. While it certainly has value as an inspirational text, it is no different of a book than any other book. Some of its teaching are now considered immoral, and anyone with a modicum of science training knows that the universe was not created in six literal twenty-four hour days. Most Christian sects accept evolution as the best explanation for the natural world; it is only fundamentalists that continue to hang on to a thoroughly disproved belief.
The United States is a peculiar country when it comes to religion and science. On one hand, we are known for scientific advancement, yet because of Christian fundamentalism, we continue to fight battles over creationism, global warming, and human sexuality.
I come into contact on my blog with people from all over the world. They are, at times, stunned by how scientifically backward the Unites States is. We continue to fight battles that were fought in their countries decades ago. Why is it we still fight these kind of battles in the United States?
One of the reasons is that we have a hands off approach to Christian beliefs. Driving this approach is the historically ignorant belief that the United States is a Christian nation and that the Bible was our "real" founding document. Because of this, Christianity is given preferential treatment and mustn't be criticized.
It is time to end this hands off approach. Christianity has no right to special status. While I have no problem with people worshiping the Christian God, I do object to the notion that they should control our government and schools. The United States is a secular state, and a secular state should be governed by laws not the Bible. In a secular state, our children should be taught science not creationism or its gussied up sister intelligent design. We owe it to our children and grandchildren to make sure that they have facts and evidence. If their parents want them to have religious instruction they can take them to church or teach them at home. We must continue to make sure there is a wall of separation between church and state.
When this letter is printed, fundamentalists will be outraged and they will write letters expressing how wrong I am. They are certain that they are right. They have God's inspired, inerrant Word to "prove" how right they are. And 'round and 'round we go.
Bruce Gerencser
Ney