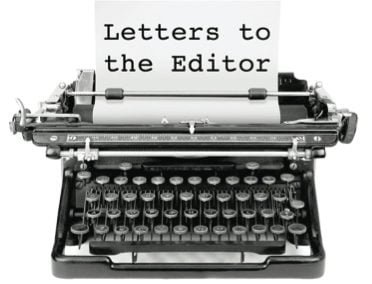 Letter to the Editor of the Defiance Crescent-News. Published August 10, 2010.
Dear Editor:
Attempting to formulate a reply to the responses to my letter to the editor has left me with quite a quandary. In 500 words I must respond to issues that deserve far more treatment than I can give them. Every letter writer committed the same error as Jack Palmer.
They assumed a priori that everyone believes in the Bible, their God and their version of Christianity. According to them, it is self-evident that the Christian God is the true God. They base their assertion upon the Bible, and therein lies the problem. They believe the Bible is the inspired word of God. I suspect most of the letter writers also believe the Bible is inerrant.
I do not believe the Bible is a supernatural book. The Bible is a manmade book of spiritual writings. It is rooted in a nomadic and agrarian economy that no longer exists. The last book of the Bible was written 1,900 years ago. While certainly the Bible has some value in the 21st century, it is not a book that should be used as a divine road map for life nor as a rulebook for governing society.
The Bible is best suited for use in tribal worship, cultural events and acts of personal piety. In other words, our society is far better off if the Bible is relegated to the same shelf as the great classics of the past.
Because I do not believe the Bible to be the divine truth, threats of divine retribution and judgment have no meaning to me. They did at one time. I was a student of the Bible for over 33 years, attended a Christian college and pastored evangelical churches for 25 years. As an agnostic, I have a humanistic worldview. It is a worldview that focuses on the here and now rather than eternity and a mythical home in heaven.
With all the suffering in the world, time spent pining for a mansion in the sky seems scandalous. The responses to my letter make it very clear to me that no two Christians agree on anything. Every letter writer espoused a different form of Christianity. Every letter writer has their own version of God and what constitutes a right, saving relationship with that God. This shows me that there is no such thing as Christianity (singular) in America.
Instead, what we do have is multiple Christianities, with every Christian picking and choosing what they want to believe from the Bible and then making God into their own image. Christians continue to use Pascal's Wager with unbelievers to no effect. I would reverse the challenge and ask Christians, What if this is it? What if there is no heaven or hell?
What if you've spent your entire life seeking an eternal destiny that doesn't exist? A life wasted that could have been spent enjoying the here and the now. A life wasted that could have been spent living and loving rather than trudging through a wicked world in search of a heaven and eternal reward that does not exist. We each have one life. This is it. Love and live.
Bruce Gerencser
Ney