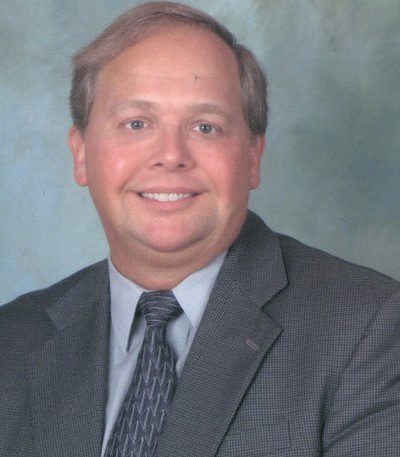 Steve Proctor is the pastor of Westwood Baptist Church in Poplar Bluff, Missouri. Westwood Baptist is an Independent Fundamentalist Baptist (IFB) church affiliated with the Baptist Bible Fellowship in Springfield, Missouri. I was saved, baptized, and called to preach at a BBF congregation — Trinity Baptist Church in Findlay, Ohio — in the early 1970s.
Proctor came to this site via Google search. Proctor, as is common among his species, showed no interest in learning anything about me. (Please see the WHY? page.) He read all of two posts:
After spending ten minutes on this site, Proctor deemed himself sufficiently informed to comment on my psychological state and my age, along with throwing in a not-really-sorry for the "hurts" in my life that must have caused "this" — whatever "this" is — and a promise to pray for me.
Proctor's comment — which he posted twice — patience pastor, patience — was succinct and to the point:
You are a very sad and bitter old man. I'm so sorry for the hurt in your life that must have caused this. I will pray for you.
Proctor uses the word "sad" not in the sense of depressed or discouraged, but to say that I am pathetic or a joke. He then says I am bitter. Knowing that he only read two posts on this site, I have no idea how this IFB Freud determined I was bitter. And for the record, I am not. I have debunked this claim numerous times, so I won't do it again. I will say, however, that Proctor has zero evidence for his claim. First, he didn't read enough of my writing to know anything about me. Second, he made no attempt to reasonably and politely interact with me. Instead, he just threw the word bitter out there, hoping to wound me. Sorry, Pastor Proctor, but I'm immune from such juvenile attempts to cause harm.
Proctor goes on to call me an old man. He got that one right, but how is my advanced age relevant? Besides, doesn't the Bible say that Christians are supposed to treat the elderly with honor and respect? Evidently, God's commands don't apply when commenting on an atheist senior citizen's blog.
Proctor goes on to allege that some sort of hurt in my life caused "this." Proctor doesn't say what "this" is, but I assume "this" is my atheism and my opposition to Evangelical Christianity. Had Proctor bothered to have curiosity (please see Curiosity, A Missing Evangelical Trait) about the man, the myth, the legend Bruce Gerencser, he likely would have found that I have addressed the "hurt" allegation numerous times. Sorry, Pastor Proctor, but some sort of "hurt" didn't cause me to divorce Jesus and walk away from Christianity. I deconverted for intellectual reasons, not emotional ones. (Please see The Michael Mock Rule: It Just Doesn't Make Sense.) I am more than happy to engage you on THOSE issues, if you are so inclined. Warning, I know the Bible well, have spent most of my life reading and studying the Bible, and have preached more than 4,000 sermons.
Evidently, Proctor's Bible is one of those new-fangled translations that leave words and verses out of the one true and perfect Bible — The King James Version. (That's sarcasm, by the way. Proctor is King James-only.) The verse that seems to be missing from Proctor's Bible is Proverbs 18:13:
He that answereth a matter before he heareth it, it is folly and shame unto him.
I love how The Living Bible translates this verse:
What a shame—yes, how stupid!—to decide before knowing the facts!
God says that Pastor Proctor is shameful and stupid for judging me before knowing the facts. I agree with God.
Westwood Baptist's website states:
At Westwood, we want you to feel at home and be part of our family. Westwood is a church with a heart where loving and caring friends will help you and your family grow in God's grace.
On a page titled, A Word From the Pastor, Proctor says:
Here at Westwood, we are known as "A Church with a Heart." God has truly given our church a heart for people. Our desire is to provide effective ministry to every person of every age from all walks of life. From the moment you visit for the first time, we hope that you sense the love that fills our hearts. More importantly, we hope that we are able to show you our Lord's heart.
Sounds like a church pastored by a loving and caring man, a church with people who are filled with love. How do we square these advertising clichés with Pastor Proctor's comment on this site? Where's the love, pastor, where's the love?
Proctor says he will pray for me. If he is the typical IFB preacher, he won't do so. You see, "I will pray for you" is meant to convey judgment, that Proctor deems my life insufficient or damaged in some way. It is often an epithet preachers hurl at people they disagree with. They have no intention of seriously storming the throne room of Heaven on your behalf. That would be too much work. There are too many other unbelievers to vanquish and condemn to bother praying for them. That said, thousands of Evangelical Christians have said they are praying for me. Despite thousands and thousands of prayers asking God to save me, kill me, or chastise me, I remain an unrepentant atheist. Why, it is almost as if prayer doesn't work.
I hope Pastor Proctor will remember this post the next time he leaves a stupid — to quote God's Word — comment on someone's blog. I hope he will stop being a Fundamentalist preacher, choosing instead to be kind, decent, thoughtful human being who sincerely tries to get to know people different from him — be they atheists, agnostics, humanists, socialists, liberals, or others.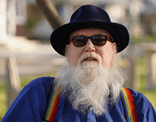 Bruce Gerencser, 64, lives in rural Northwest Ohio with his wife of 43 years. He and his wife have six grown children and thirteen grandchildren. Bruce pastored Evangelical churches for twenty-five years in Ohio, Texas, and Michigan. Bruce left the ministry in 2005, and in 2008 he left Christianity. Bruce is now a humanist and an atheist.
You can email Bruce via the Contact Form.
Your comments are welcome and appreciated. All first-time comments are moderated. Please read the commenting rules before commenting.