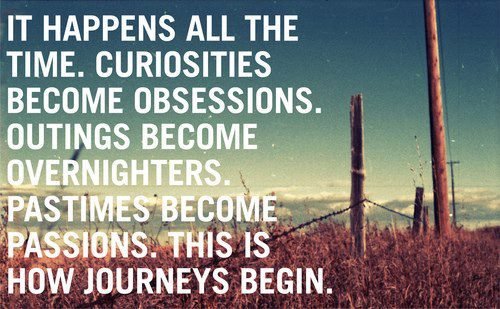 Readers might be surprised to learn that I am frequently contacted by Evangelicals who think I am still a Christian. They send me their prayer requests, ask for donations, ask for church recommendations, or have some pressing theological question they would like me to answer. Several Evangelicals have even wanted me to help them get the victory over sexual sin! Showing an utter lack of curiosity (Please see Curiosity, A Missing Evangelical Trait.) they assume I am a member of the Jesus Club™. Imagine their surprise when they find out I am a God-hating, baby-eating, Satan-worshiping, sin-loving atheist. One woman sent me a long email about how wonderful she thought I was — a true brother in Christ. And then, less than a day later, she sent me another email expressing her dismay over me being an atheist. The cognitive dissonance this caused her was so overwhelming that she didn't know what to do. Surely an atheist couldn't say or write anything that would "speak to her soul," yet that is exactly what my writing did for her.
I am always amused when Evangelicals suggest that now that I am an atheist I no longer understand the Bible or Evangelical Christianity. They assume that the moment I said I no longer believe, God sent a supernatural vacuüm cleaner to earth and sucked five decades of knowledge out of my brain. After all the BIBLE says, But the natural man receiveth not the things of the Spirit of God: for they are foolishness unto him: neither can he know them, because they are spiritually discerned. Now that I am a "natural" man, I no longer understand the Bible. This argument is so absurd that I don't even try to respond. I know what I know, regardless of my "spiritual" condition.
Just this week I received an email from an Evangelical praising me for showing the vileness of the song My Church. The letter writer wrote, with a subject of Great Job!:
You probably don't need to hear this, but I just this week heard the "My Church" song and was disgusted. I wanted to look up the lyrics to talk about in a lesson at church and found your sight[sic]. What you are doing is awesome.
A short while later, the letter writer, after checking out my awesome Christian blog, sent me this:
I just emailed you and I'm sorry for wasting your time. At a glance I thought you were someone who loved God and saw things the same way I do. I am not going to say things you already know, nor come to a level that some on your pages have as far as trying to belittle your opinion. Those actions are not very Christian, but at the same time i felt I needed to let you know that after reviewing your blog I see I was hasty in my earlier email and hope the furthest away from you continuing in this work. Though your desire is for this to not happen; I do pray that God will help you in health but more importantly find your way to him.
And…just like that I went from AWESOME to a bad man in need of salvation.
Note:
I am an expert at post tagging. Each day, upwards of twenty-five percent of my blog traffic comes from search engines. Most of these searches are performed by Christians. Each day hundreds of people come to this site thinking they are reading the writing of a brother in the Lord. Thanks to every post being appropriately and religiously tagged, my writing is usually well-ranked by Google and Bing. Of course, subject matter helps. When Evangelicals want to know if it is a sin for a man to have long hair, they usually end up at this site. And that is good, right? Knowledge is the only cure for Fundamentalism.