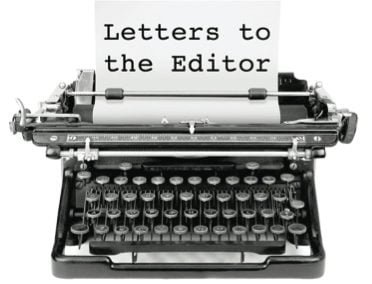 Letter to the Editor of the Defiance Crescent-News, published March 1, 2009.
Dear Editor,
President Barack Obama has made a plea to the pro-life movement asking them to work with him in reducing the number of abortions in the United States. One would think that his overture would be readily accepted. No matter what position a person holds on abortion, it would seem that reducing the number of abortions is in the best interest of everyone, especially for the unborn.
Unfortunately, President Obama's plea was rejected. It seems pro-lifers don't want to get their hands dirty by holding hands with those with differing views. Better to stand on the sidelines and chuck rocks than actually work toward reducing abortions.
The latest pro-life attempt to outlaw all abortions is to encourage the passage of "personhood laws." Such laws would grant personhood at the moment of conception. Thus from the moment of conception forward that which grows in the womb of the mother is a person protected by the same laws and constitutional rights as those who are born.
I am sure that pro-lifers are well intentioned in their attempt to get personhood laws passed, but such laws would wreak havoc on the our legal system.
If such laws were passed, women having an abortion would be guilty of murder as would the doctors who perform abortions. Women who lose the implanted egg during a car accident could be guilty of vehicular homicide. Disposing of fertilized eggs at a fertilization clinic would be considered murder. Women who take birth control pills that cause a spontaneous abortion would be guilty of murder. I could go on and on about the implications of such a law.
Whatever we may call the fertilized egg, a person it is not. Until the fetus is viable outside of the womb it should not be granted personhood status.
The vast majority of all abortions take place prior to viability, with most occurring in the first 13 weeks of pregnancy. Instead of focusing on the point where most abortions take place, the pro-life movement would rather focus on later-term abortions which make up 1 percent of all abortions. Of course this is a calculated political move. What raises more money? Pictures of four-week-old fertilized eggs or 30-week-old aborted fetuses?
The pro-life movement here in northwest Ohio is missing a great opportunity to work with people, like myself, who don't believe life begins at fertilization, but who sincerely desire to reduce the overall number of abortions.
I am in contact with a number of people who have similar views as mine. They sit in the back pew of the church, silenced by the rhetoric of the pro-life movement. They desire to work toward reducing abortions, but they have no opportunity to act on their beliefs because they are considered baby killers and often considered non-Christian.
If pro-lifers are sincerely interested in reducing abortions, then it is time for them to move down from their lofty pinnacle to where sinners like me, who are willing to work toward reducing abortion, are found.
Bruce Gerencser
Ney