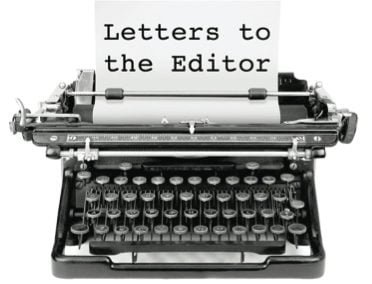 Letter to the Editor of the Defiance Crescent-News. Published May 27, 2012.
Dear Editor:
Cal Thomas is right about one thing. The Bible clearly condemns homosexuality. The Bible is not ambiguous about homosexuality. It is a sinful behavior that is the mark of a reprobate heart. If the Bible is taken literally, it is clear that no homosexual will inherit the kingdom of God.
And this is the very reason the Bible should not be used as a legal standard in the United States. Christians are free to live according to the dictates of the Bible, however, in a secular state, a particular religion's moral code of conduct has no business being codified into law.
There are many moral strictures in the Bible that many moderns find abhorrent. The Bible has been used in the past to justify all kinds of vile behavior. Not too many years ago segregationists routinely quoted the Bible to justify their dehumanizing of the African-American race. We matured as a nation and realized the Bible was wrong about slavery and the so-called inferior races.
In the same manner, the Bible is wrong about homosexuality. In fact, the Bible is wrong about many sexual matters. At best, the Bible is a religious text that promotes sexual repression and control. It is a book that is currently being used by single, white, Catholic men to deny women birth control and control of their own bodies. Christians who willingly submit to such anachronistic laws are free to do so, but Christian sects have no right to force, through the legal process, others to live by their moral code.
We say we are a Nation that believes in privacy but it seems that many Christians only support a right to privacy when what is being done in private lines up with their moral code. Simply put, Christians need to mind their own business when it comes to the sexual proclivities of others. What goes on behind closed doors between consenting adults is nobody's business. Again, Christians are free to live according to their interpretation of the moral code of the Bible, but in a secular state they have no right to insist, through legal means, that others do so.
Homosexuals should have the same civil rights as any other American. Since marriage is a legal act licensed by the state, matters of religion have no place in the process. Two men, two women, or a man or woman should have the same freedom to marry. There is no civil reason for denying homosexuals the right to marry.
Christians need to realize that the United States is not a Christian nation. It never has been. Christianity does not deserve special status and certainly the Bible should have no weight when it comes to enacting law.
Our legal system should reflect what is best for the American people. How best to live as a pluralistic people in a secular state. Allowing homosexuals to marry and have the same civil rights as heterosexuals is absolutely essential as we mature as a nation.
Bruce Gerencser
Ney