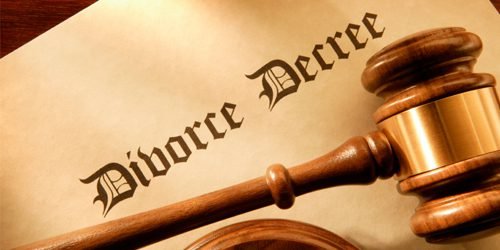 Evangelicals-turned-atheists are often accused by Christian zealots of being angry and/or bitter. The goal is to dismiss the intellectual reasons people deconvert, painting former Evangelicals as emotionally damaged goods. By doing this, Evangelicals are free to say things such as, you are just mad at God or my all-time favorite, someone hurt you. Of course, this argument works both ways. Few Christian converts convert solely for intellectual reasons. I have heard hundreds of salvation testimonies over the years, and every one of them had an emotional component. In fact, for some testifiers, that's all their testimony had. I've even seen deader-than-dead Calvinists get a bit emotional when talking about the wonders of being chosen by God from before the foundation of the world.
Many Evangelicals-turned-atheists were devoted, on-fire, committed followers of Jesus Christ. They were, in every way, True Christians®. These former Evangelicals loved Jesus, often daily spending time praying, reading and studying the Bible, and sharing their faith. Thoroughly committed to God's Kingdom, they liberally gave their time and money to their churches. Some of them went further still, answering the call of God to be pastors, evangelists, missionaries, and teachers. When critics question my devotion, I find myself thinking, would anyone live the way I lived if they didn't really believe what they were selling? Of course not.
For many Evangelicals-turned-atheists, Jesus had seeped into every fiber of their being. The words that flowed from their mouths spoke often of Jesus and the wonders of his grace. Married to Jesus, they only had eyes for him. Satan and the world would sometimes cause them to stray, but these followers of Jesus were quick to seek forgiveness, knowing that sin marred their relationship with God. Their motto was only one life twill soon be past, only what's done for Christ will last. Better to burn out than rust out for Jesus, they cried.
And yet, these followers of Jesus no longer believe. Instead of attempting to understand their stories, critics focus on their emotions. I have had hundreds of Christians tell me that I am angry, bitter, jaded, or hurt. For a long time, I refused to admit that emotions played a part in my deconversion. I wanted my decision to leave Christianity to be judged on an intellectual basis, not an emotional one. Through counseling, I was able to see that it was okay for me to be angry and bitter. It was okay for me to feel hurt by the words and actions of those who once considered me their friend, pastor, or colleague in the ministry.
Many Evangelicals-turned-atheists go through an angry phase. As these former servants of the Most High God reflect on their failed marriage to Jesus, they become angry over the time and money they spent chasing a lie. It is perfectly normal to feel this way. The same can be said for bitterness. As I reflect on the thirty-three years I spent preaching the gospel, I can't help but be bitter as I think about the sacrifices made by my family and me for the sake of the "cause." I gave up everything to follow Jesus, choosing poverty over wealth and deprivation over comfort. And now, I face the consequences of these choices.
The key, for me anyway, is to channel my emotions into my writing and helping people who are considering leaving Christianity or who have already left. If every blog post of mine was an angry rant against Christianity, atheists and Christians alike would soon tire of me and move on. If I spent all my time whining and complaining about how bad my life now is thanks to Christianity, why before long even my wife would stop reading.
My point is this: emotional responses to leaving Christianity are absolutely normal. Don't let anyone tell you otherwise. The key is what to do with those emotions. It's not healthy to spend life angry and bitter. I met plenty of such people in the churches I pastored; bitter, angry, mean people who took out their "love" for Jesus on anyone who dared to cross them. Instead, let your emotions fuel your passion for a better tomorrow — one not dominated by ignorance and religious superstition. Start a blog, write a book. Do whatever YOU want to do. Now that you are freed from guilt-inducing Christianity, you are free to throw yourself into whatever floats your boat. Want to take your anger and channel it into being an atheist stripper named Darwina? Go ahead. The only person standing in your way is you!
And sometimes, just because you can, it is okay to tell overbearing, deaf, in-your-face Evangelicals to go fuck themselves. Then, kiss your significant other and say, Life is good!
Bruce Gerencser, 66, lives in rural Northwest Ohio with his wife of 45 years. He and his wife have six grown children and thirteen grandchildren. Bruce pastored Evangelical churches for twenty-five years in Ohio, Texas, and Michigan. Bruce left the ministry in 2005, and in 2008 he left Christianity. Bruce is now a humanist and an atheist.
Connect with me on social media:
Your comments are welcome and appreciated. All first-time comments are moderated. Please read the commenting rules before commenting.
You can email Bruce via the Contact Form.