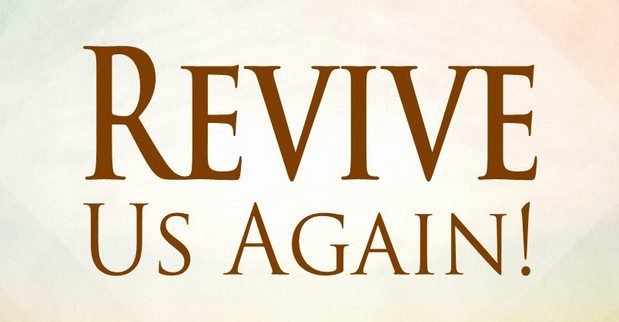 From time to time, I plan to post lyrics from the songs we sang in the Independent Fundamentalist Baptist (IFB) churches I grew up in and pastored. Unbelievers and non-Fundamentalists might find some of these lyrics quite interesting, and, at times, funny or disturbing. Enjoy!
Today's Independent Baptist Song is Revive Us Again by William Mackay. I was able to find a video of this song sung by Bill & Gloria Gaither and Friends.
Revive Us Again by William Mackay
We praise thee, O God, for the Son of thy love,
For Jesus who died and is now gone above.
Refrain:
Hallelujah, thine the glory!
Hallelujah, Amen!
Hallelujah, thine the glory!
Revive us again.
We praise thee, O God, for thy Spirit of light,
Who has shown us our Savior and scattered our night. [Refrain]
All glory and praise to the Lamb that was slain,
Who has borne all our sins and has cleansed ev'ry stain. [Refrain]
All glory and praise to the God of all grace,
Who hast brought us, and sought us, and guided our ways. [Refrain]
Revive us again – fill each heart with thy love;
May each soul be rekindled with fire from above. [Refrain]
Wordwise Hymns had this to say about William Mackay:
There are many inspiring stories connected with the writing of our hymns. But it would be difficult to find a more unusual one than what happened to William Mackay.

When, at the age of seventeen, he left his humble Scottish home to attend college, his godly mother gave him a Bible in which she wrote his name and a verse of Scripture. Away from home, he began well. But as time went by he drifted further and further from the way he had been raised. He began drinking heavily. At a low point, to satisfy his thirst for whiskey, he carelessly pawned the Bible his mother had given him.

Many years went by. Eventually, MacKay completed medical training and took up his work in a city hospital. There one day the Lord met him in a special way. I imagine it started out like any other day, doing rounds, writing reports. But in one room he had an encounter that changed everything. It was a sad case. The patient was nearing the end. No hope for him. "Bring me my book!" he cried. "I need my book!" And the words seemed to echo in the flinty soul of Dr. MacKay.

Awhile later, he was told the fellow had died. And the doctor went back to the room, curious to find out what "book" had been so precious that holding it once more had been a dying man's greatest desire. Soon his search uncovered a Bible. But not just any Bible. There inside the front cover, in his mother's hand, was his own name, William Paton MacKay. It had been many years since he had seen it, but there could be no mistake. Someone had reclaimed the Bible from that pawn shop, and it had become a priceless treasure to a dying man.

MacKay went to his office and closed the door. He opened the Bible, slowly turning the worn and weathered pages.  Many contained specially marked verses his mother hoped he would read. He was alone in that room for many hours. But when he emerged the long night of sin had been blasted away by the life-changing light of heaven. With a newly tender heart, and a desire to reclaim wasted years, he resigned his place at the hospital. After training he went on to serve the Lord as a pastor. It is W. P. MacKay who wrote the hymn Revive Us Again.
If Christians have been gloriously saved by Jesus and the Holy Ghost lives inside them as their teacher and guide, why do they need to be "revived?" If God is an ever-present reality, why do Christians "need" anything?  Why do believers have such a hard time living the Christian life?