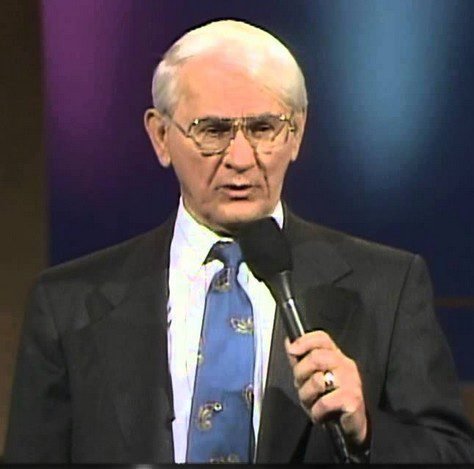 From time to time, I plan to post lyrics from the songs we sang in the Independent Fundamentalist Baptist (IFB) churches I grew up in and pastored. Unbelievers and non-Fundamentalists might find some of these lyrics quite interesting, and, at times, funny or disturbing. Enjoy!
Today's Independent Baptist Song is I Know Who Hold Tomorrow by Ira Stanphill. I was able to find a video of this song being sung by The Isaacs.
I Know Who Holds Tomorrow by Ira Stanphill
I don't know about tomorrow;
I just live from day to day.
I don't borrow from it's sunshine
For it's skies may turn to grey.
I don't worry o'er the future,
For I know what Jesus said.
And today I'll walk beside Him,
For He knows what is ahead.
Many things about tomorrow
I don't seem to understand
But I know who holds tomorrow
And I know who holds my hand.
Every step is getting brighter
As the golden stairs I climb;
Every burden's getting lighter,
Every cloud is silver-lined.
There the sun is always shining,
There no tear will dim the eye;
At the ending of the rainbow
Where the mountains touch the sky.
I don't know about tomorrow;
It may bring me poverty.
But the one who feeds the sparrow,
Is the one who stands by me.
And the path that is my portion
May be through the flame or flood;
But His presence goes before me
And I'm covered with His blood.
I Know Who Holds Tomorrow is one of the songs Baptists sing when life is shitty.  When your life is swirling the toilet bowl, sing songs about the care and promises of God and the Heaven that awaits born-again Christians. Think of this as religious Valium, except Valium is real and Heaven is not.
Stanphill  (February 14, 1914 to December 30, 1993) was an Assemblies of God pastor, singer, and Gospel songwriter. A gifted musician, he was already playing piano, organ, ukulele and accordion by age 10. By the time he reached 17, he was composing and singing, participating in revival crusades, prayer meetings, and tent campaigns. He graduated from the Junior College in Chillicothe, Missouri, and was later awarded an honorary Ph.D. from Hyles-Anderson College in Crown Point, Indiana. As a singing evangelist, he preached all over America and in over 40 other countries. He was inducted into the Gospel Music Hall of Fame in 1981, and published his autobiography, This Side of Heaven, in 1983.