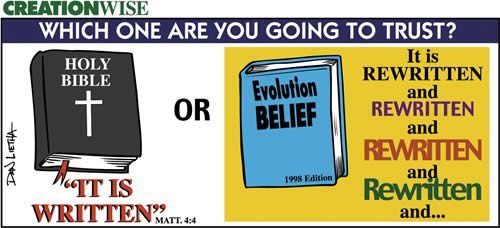 Repost from 2015-2016. Edited, updated, and corrected.
As much as some people might try, it is impossible to square evolution with Christianity. Even embracing theistic evolution requires a significant amount of intellectual gymnastics in order to reach the conclusion that the Christian God is behind evolution. In my opinion, theodicy — the problem of evil and suffering — presents an insurmountable problem for theistic evolutionists. Why would a God, any God, choose such a violent, painful, deadly way to create?
Jerry Coyne, a biologist and a professor emeritus at the University of Chicago in the Department of Ecology and Evolution, writes:
…It is in fact different from asking whether one believes ("accepts" is a better word because "believe" implies a religious-like faith) in theory of gravity or generality relativity, and the reason is obvious. The theories of gravity and relativity don't impinge on anyone's religious beliefs. Evolution carries implications that no other science does—save, perhaps some branches of cosmology. It implies that humans evolved by the same blind, materialistic, and naturalistic process involved in the evolution of every other species, and so we aren't special in any numious sense. It implies that we're not the special objects of God's creation. It sinks the "design" argument for God—the most powerful argument in the canon of Natural Theology. It implies that we were not endowed by God with either a soul or moral instincts, so that our morality is a product of both evolution and rational consideration. It implies that much of our behavior reflects evolved, genetically-influenced propensities rather than dualistic "free will." It implies that even if God did work through the process of evolution , He did so using a horrible and painful process of natural selection, a form of "natural evil" that doesn't comport well with God's supposed omnibenevolence…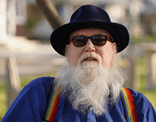 Bruce Gerencser, 65, lives in rural Northwest Ohio with his wife of 44 years. He and his wife have six grown children and thirteen grandchildren. Bruce pastored Evangelical churches for twenty-five years in Ohio, Texas, and Michigan. Bruce left the ministry in 2005, and in 2008 he left Christianity. Bruce is now a humanist and an atheist.
Connect with me on social media:
You can email Bruce via the Contact Form.
Your comments are welcome and appreciated. All first-time comments are moderated. Please read the commenting rules before commenting.