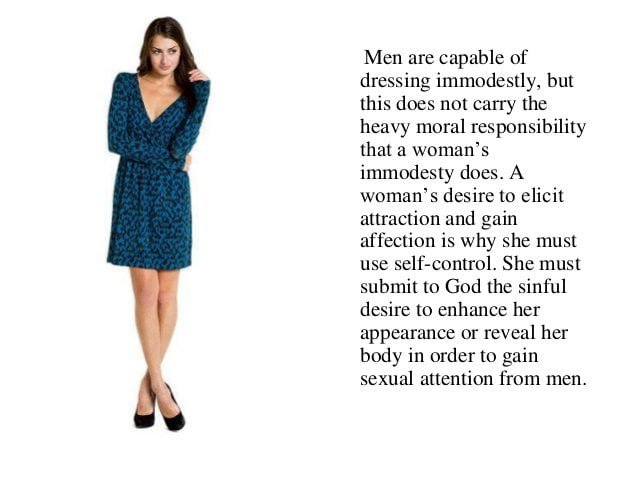 Let's take the words of Jesus and apply it to women. I don't know how many women do this, but everyone should look at these words. Men don't have to take and convert the passage to appropriate language for men because it's addressed to men directly. It's our issue.
Women, though, should do this — take the words of Jesus that are addressed to men in Matthew 5:27–29 and convert them into appropriate language for women. Believe me — Tony would vouch for this, I think — based on the questions we're getting at APJ, there are major sexual-temptation issues going on for women as well as men.
Here's what Jesus would say if he had said those words today: "You have heard that it was said, 'You shall not commit adultery.' You women, you should not commit adultery. But I say to you that every woman who looks at a man, or a woman with a sexy outfit, or a kissing scene on television, or who reads about sexual intercourse in a novel, or listens to one on Audible, or does anything else that feeds the desire to lure their eyes with sexiness has already committed adultery in her heart." He's going to be just as blunt with women as he is with us guys, surely. "If your right eye causes you to sin, women, tear it out and throw it away. For it is better that you lose one of your members than that your whole body would be thrown into hell." Jesus says that to men and women.
Now when Jesus says, "Tear out your eye," surely he at least means stop using the eye to feed the desire. It may not be possible to avoid every sin-awakening sight in our culture, but it is possible to keep dozens of them out of your eye. It is possible to set before you worthy things, holy things, beautiful things. "Whatever is true, whatever is honorable, whatever is just, whatever is pure, whatever is lovely, whatever is commendable, if there is any excellence, if there is anything worthy of praise, think about these things" (Philippians 4:8). Surely, Paul said that because of the principle "garbage in, garbage out," or "sexy in, sexy out."
The principle here is this: find the streams that are feeding the river of sensual desire, and cut them off.
— John Piper, Desiring God, What Wrong with Dressing Immodestly for Attention? January 10, 2018