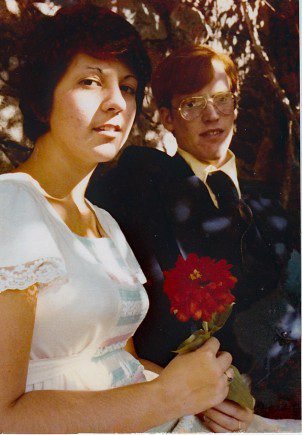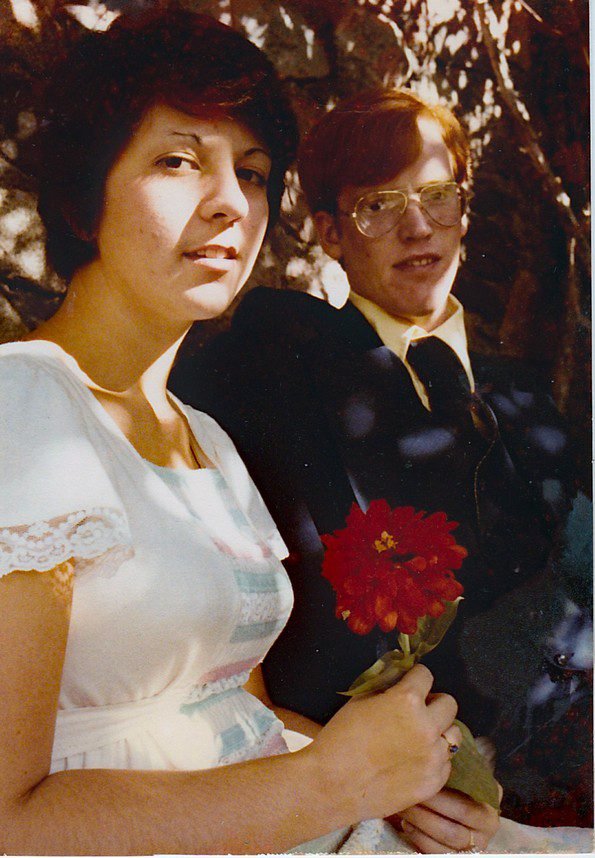 On occasion, I will have an atheist ask me why it took me so long to leave Christianity. Typically, such atheists are lifelong unbelievers, having little to no experience with organized religion. Others became atheists at a young age and have no lasting scars from their brief involvement with Christianity. What is left unsaid here is this: how stupid do you have to be to be a Christian for fifty years?
Last night, I listened to Matt Dillahunty's podcast, The Hang Up. This week's episode featured Dr. Darrel Ray of Recovering From Religion and the Secular Therapy Project — two awesome services I heartily endorse.
One of the commenters on the podcast stated:
When you left religion. When exactly was that Matt [Dillahunty]? You joined the military when you were 30 for 8 years? Joined Dell and studied the bible a couple of years after that? So you finally figured out you had been a gullible idiot at 40s.
In other words, how stupid did Matt have to be that it took him years to conclude that the Evangelical religion (Southern Baptist) he grew up in was false?
It's always lifelong atheists who make such comments. They cannot wrap their minds around how it is that demonstrably intelligent people can stay tethered to Christianity for decades. This post will hopefully explain this issue to atheists.
Much like Matt, I was a wandering Baptist before I finally deconverted. I left the ministry in 2003. Two years later, in the spring of 2005, I briefly tried to reenter full-time ministry, but after candidating for Southern Baptist churches in Weston and Hedgesville, West Virginia, I told Polly that I was done; that I no longer wanted to pastor. At that point, I was still an Evangelical Christian, albeit with an increasingly liberal bent. (Please see It's Been Fifteen Years Since I Preached My Last Sermon.)
From July 2002 to November 2008, my wife and I, along with our three younger children, wandered from church to church looking for a congregation that took seriously the teachings of Jesus. From Roman Catholic to Greek Orthodox to Evangelical to mainline Protestant, we visited a broad spectrum of Christian churches. All told, we visited over 125 churches. Please read the post But Our Church is DIFFERENT! to see the list of churches we visited.
During this time span, we spent seven months living in Yuma, Arizona and moved to Stryker, Bryan, Alvordton, Newark, and Ney — all in Ohio. In April 2007, we purchased our home in Ney. We spent time visiting numerous local churches, but eventually decided to plop our weary asses in the pews of the Ney United Methodist Church. This would be the last church we would attend, walking out of the church's doors for the final time on the last Sunday in November 2008.
During this six-year period, we became increasingly disenchanted with organized Christianity. While I was no longer a pastor, we sincerely wanted to find a church where we could use our talents for God's glory. Atheism was never discussed. We quickly learned that more than a few pastors viewed us as a threat. All we wanted to do is serve Jesus, but the mere fact that we had spent 25 years in the ministry caused territorial preachers to feel threatened. One pastor told Polly that she could best help his church by working in the nursery. A mother of six who spent decades working in the nursery, I am surprised Polly didn't gut this preacher on the spot. One Evangelical church about two miles from our home made it clear that we weren't welcome at their church. We visited this congregation twice, and both times the pastor's wife repeatedly glared at us. I suspect she viewed me as a threat to her husband's ministry. Sure, I was a far better speaker than many of the pastors of the churches we visited (we heard some atrocious sermons during this time). That wasn't my fault. All I wanted to do is use the gifts God gave me. I wasn't there is take over the church, but I knew I could be a help if asked.
By the time we hit 2008, both Polly and I were worn out from all the bullshit, indifference, and petty territorialism we experienced at many of these churches. It was in this fertile soil that our doubts about Christianity began to grow. The previous year, I had started blogging. I connected with people who were emergent/emerging Christians — a postmodern liberal movement within Christianity. I met an ex-Charismatic preacher, Jim Schoch, during this time. We hit it off, spending countless hours talking about the ministry and churches in general. Well, that and eating chicken wings and drinking booze. We were what I called the rebel preachers; still believers — barely — but not church friendly. I will forever be grateful for the countless hours Jim spent with me shooting the breeze. Our discussions really helped clarify some of the problems I was having with Christianity.
You cannot understand my path to agnosticism and atheism without understanding this two-year period of my life — two years of questions and doubts that culminated with me concluding that I no longer believed in God; that the central claims of Christianity were not true.
Now that I have sketched for readers the path I was on before I deconverted, let me answer the question: why did it take you so long to leave Christianity?
In the early 1960s, my parents moved from Bryan, Ohio to San Diego, California. Dad was looking for the pot of gold at the end of the proverbial rainbow. Unfortunately, California proved to be just as disappointing as Ohio for my parents. Dad ended up working sales jobs and driving truck, just as he did in Ohio. Mom's mental health problems made their presence known, making our new life in California challenging, to say the least. Please see Barbara.)
Not long after arriving in San Diego, the Gerencser family visited Scott Memorial Baptist Church (now Shadow Mountain Community Church), then pastored by Bob Jones University graduate Tim LaHaye, of The Act of Marriage and Left Behind fame. Mom and Dad both made public professions of faith and were baptized, as was I at the age of five. From that moment forward, the Gerencsers were born-again Fundamentalist Christians.
I was seven when Mom and Dad packed up our belongings and we returned to Bryan, Ohio. By then, we were attend-church-every-time-the-doors-are-open Baptists. I attended church three times a week, along with revivals, conferences, and special meetings. Once I became a teenager, I started attending youth group and special events for the church's teens. I was totally immersed in the life of the church. It was the hub around which everything turned. For atheists reading this post, think how deeply and thoroughly I was indoctrinated in Fundamentalist Baptist Christianity's beliefs and practices.
At the age of fifteen, I made another public profession of faith at Trinity Baptist Church in Findlay, Ohio. This is not an uncommon experience for people who were "saved" at a young age. A week later, I stood before the church congregation and told them God was calling me to preach. Several weeks later, I preached my first sermon. Thirty-three years later, I would preach my last sermon. All told, I preached over 4,000 sermons.
At the age of 19, I left my mom's home to move into the dorm at Midwestern Baptist College in Pontiac, Michigan. Midwestern was an Independent Fundamentalist Baptist (IFB) institution known for training preachers. While I was at Midwestern, I started dating an IFB preacher's daughter, Polly Shope. We married the summer between our sophomore and junior years. Six weeks later, Polly became pregnant, and a few months later, I was laid off from my job. In the spring of 1979, we left Midwestern and moved to Bryan. A few weeks later, I was offered a position as the assistant pastor of Montpelier Baptist Church. Over the course of the next twenty-five years, I would pastor seven churches in Ohio, Texas, and Michigan.
I was a true-blue believer. I believed every word of the Bible was the inspired, inerrant, infallible Word of God. I believed that the doctrines taught to me by my pastors, youth directors, and professors were the "faith once delivered to the saints." While I was a voracious reader, having a library of over 1,000 books at one time, every book I owned served to reinforce the idea that what I had been taught and what I was teaching others was true. It wasn't until the six-year period mentioned above that I began to read authors that caused me to doubt my beliefs. Authors such as John Shelby Spong and Bart Ehrman forced me to question whether what I believed about the Bible and Christianity was true.
As a pastor, I lived in a bubble, as did the churches I pastored. This bubble protected me from the "world." When you surround yourself with people who all think as you do, it is easy to think that you are right. Further, doubts and questions were discouraged, tools of Satan used to cast aspersions on God, Jesus, the Bible, and Christianity. While certain things in the Bible didn't make sense to me, I believed God would reveal the truth of the matter in time or in Heaven. I had no reason to doubt the veracity of the Bible.
I lived this way well into my forties. Does this mean I was stupid for hanging on to my faith for so long? Of course not. Looking at the way I grew up, the college I attended, the woman I married, and the years I spent pastoring Evangelical churches, how could it have been different for me?
When lifelong atheists disparage me, I tend to tell them to fuck off. These pillars of truth seem clueless about how religious indoctrination affects every aspect of one's life — especially the Fundamentalist brand of Christianity. (Please see Are Evangelicals Fundamentalists?) Instead of treating me as a dolt, how about giving me a little credit for breaking free from the chains of cultic Christianity? How about giving me credit for punching a hole in the bubble and escaping? How about acknowledging the work I now do to help people who have doubts about Christianity or have left Christianity? Or, you can fuck off. 🙂
Lifelong atheists are a small minority in America. Most Americans come from Christian families. Millions and millions of Americans religiously attend Evangelical churches, pray, read the Bible, and believe Christianity's central claims are true. Before simplistically and ignorantly calling such people ignoramuses, I suggest that you walk in their shoes a bit instead of projecting your lives onto them.
I wish I had been raised in a home free of religion. I wish I had taken a different path in life — that is, if Polly still became my wife. I wish I had attended a secular college and had non-church employment. I wish, I wish, I wish . . . but wishing is for fools. Life is what it is, and all I know to do is embrace my past, live in the present, and do all I can to help people avoid Evangelical Christianity. For those who walked a similar path as I did, all I can do is listen and say to them, I understand.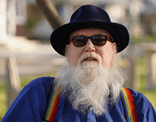 Bruce Gerencser, 65, lives in rural Northwest Ohio with his wife of 44 years. He and his wife have six grown children and thirteen grandchildren. Bruce pastored Evangelical churches for twenty-five years in Ohio, Texas, and Michigan. Bruce left the ministry in 2005, and in 2008 he left Christianity. Bruce is now a humanist and an atheist.
Connect with me on social media:
You can email Bruce via the Contact Form.
Your comments are welcome and appreciated. All first-time comments are moderated. Please read the commenting rules before commenting.