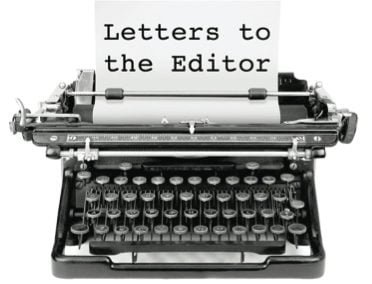 Letter to the Editor of the Defiance Crescent-News. Published January 2, 2013.
Dear Editor:
I am writing in response to Gary Luderman's recent letter to the editor.
Contrary to Luderman's assertion, my letter was all about the Republican Party and its infection with right-wing religious extremism.
I am quite indifferent to personal and private religious practice. I was an evangelical pastor for twenty-five years and I know well the value people find in religious belief. I have no desire to rob anyone of their religious belief.
However, since the United States is a secular state, I do take issue with those who attempt to require fidelity to a particular religion's peculiar beliefs, morals, and ethics.
I have never met Gary Luderman, so I am quite perplexed when he suggests I have no moral beliefs. How could he know this?
Luderman speaks of Christian morality as if it's a singular belief and that all Christians adhere to the same moral and ethical system. Anyone who has paid close attention to Christianity, both in its present and historic form, knows there is no such thing as a singular belief about anything in Christianity.
Luderman mentions God's rules? Which God? Which rules? Luderman believes that the Christian God is the God. He is atheistic towards all other Gods but the Christian God. He and I are quite the same then, the only difference being my atheism includes the rejection of the Christian God.
I assume Luderman believes that sex before marriage is a sin. Yet, the majority of Christians are not virgins when they marry. In fact, every study I have ever read shows that Christians are every bit as "sinful" as the rest of us. If Christians can't keep their God's moral standard why should they expect and demand anyone else to keep it?
The first three words of the Constitution is "We the People." This is the foundation of our legal system. As a people, we decide how we want to govern ourselves. Collectively, we decide what kind of rules, standards and laws we want to have.
As our country matures, these rules, standards and laws change. At one time, homosexuality was considered a crime, a sign of mental illness. We now know that such beliefs are wrong and that in a just society all people regardless of their sexual orientation should have equal protection under the law.
As a humanist, my focus is on working towards a more just society. Whatever makes us more intolerant and is harmful to others must be abandoned. The proclamation of the angels in the birth story of Jesus is quite applicable today. We must continue to strive for peace and good will for all people.
As far as my personal morality and ethics is concerned, I will leave it to my wife, children, grandchildren, neighbors and friends to pass judgment on my moral beliefs. As much as lies within me, I try every day to love others and do all I can to promote peace and good will.
Bruce Gerencser
Ney