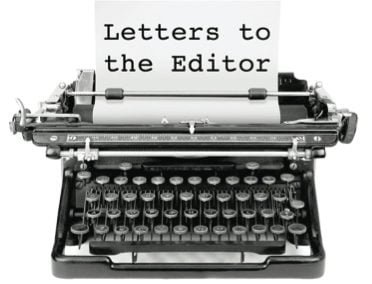 Letter to the Editor of the Defiance Crescent-News. Published March 20, 2013.
Dear Editor:
It comes as no surprise that local Boy Scout leaders are against gays being allowed to be a part of the Boy Scouts. Rural NW Ohio is a homogeneous area known for bigotry. We may be nice, friendly, country people, but behind the façade are beliefs that marginalize anyone who is not white, Christian, and heterosexual.
Local Boy Scout leaders are right; the Bible does condemn homosexuality. In fact, the Apostle Paul wrote that homosexuality is a sign of reprobation. This is why, in the 21st century, we must abandon the Bible as the standard for morality. While Christians are free to live by the teachings of the Bible, in a pluralistic, secular society, where supposedly all people are equal, there is no place for discrimination against any group of people.
The Boy Scouts are free to fly the banner of bigotry. I hope local churches that sponsor Boy Scout troops will consider what their support of bigotry says to the local community. I hope they will also consider what message they are sending to the youth who attend their churches and participate in the Boy Scouts. If we desire a more progressive, tolerant society, then we must begin by opposing intolerance and bigotry wherever it is found.
The Boy Scouts are a private group and are free to set membership standards. Local residents are also free to withhold their giving through United Way to the Boy Scouts. Perhaps church members, who are appalled by the bigotry of local Boy Scout leaders and local churches that sponsor Boy Scout troops, will withhold their offerings until the discrimination against gays end.
If we want a more just and tolerant society, we must oppose intolerance and injustice wherever it is found. We cannot let an antiquated, irrelevant book, written centuries ago, dictate how we should treat others today. While there are many good teachings in the Bible, there are also abhorrent, immoral teachings, that people who respect others, regardless of their race, religion, or sexual orientation, must reject.
One thing is certain. Gay people are not going to return to the closet. They are out and intend to stay out. I hope there will come a day in Ohio when gays are afforded equal protection under the law. I hope there will come a day when gays are allowed to marry and have the same marital rights as heterosexuals. When the day comes when gays can legally marry in Ohio, I hope to be the first person in Defiance County to perform a same-sex marriage. Above all, I hope for a more just and tolerant society. As shown by the bigotry of local Boy Scout leaders, we have a long way to go.
Bruce Gerencser
Ney