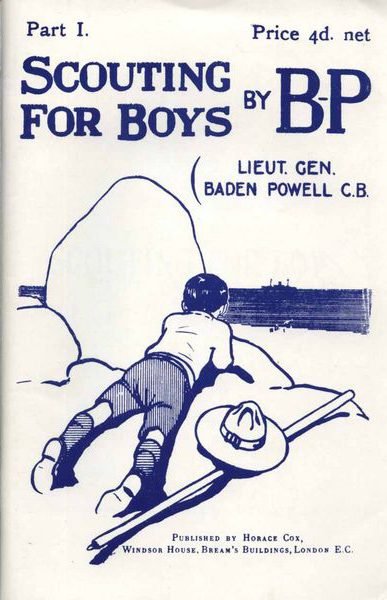 Guest Post by MJ Lisbeth
The Boy Scouts of America recently declared bankruptcy. Not coincidentally, a number of Roman Catholic dioceses have declared bankruptcy during the past decade.
Today I live as a woman and an atheist. But I grew up as a Boy Scout in the Catholic Church. From my current perspective, decades after my involvement with the Church and the Scouts, I can see some parallels between the organizations—and how they are failing for essentially the same reasons.
According to a Pew survey, as of 2015, 32 percent of Americans were raised as Catholics, but only 21 percent remained in the Church. Moreover, while the number of Protestants who reported attending a church service during the previous seven days has held steady in the 40 to 45 percent range since the 1950s, during that same period, it fell by nearly half—from 75 to 39 percent—for Catholics. The fall-off is even steeper among young people: While Catholics of all ages attended mass at nearly the same rate in 1955, by 2017, only 25 percent of 21-to-29-year-olds (compared to 49 percent of Catholics 60 and over) went to church.
The Boy Scouts of America is hemorrhaging membership even more quickly than the Church. At its peak in 1972—when I was earning my Star Scout badge—6.5 million boys were in its ranks. By 2016, that number had fallen by nearly two-thirds, to 2.3 million. Two years later, in response to the BSA's decisions to allow gays, transgenders and girls—and to change its name to "Scouts BSA" — the Church of Latter Day Saints (Mormons) cut its ties with the organization. About 425,000 Scouts are also members of the Mormon Church, so the national organization faced losing 18 percent of its membership in one fell swoop.
The Mormons aren't the only ones blaming gays and girls for the demise of Scouting, at least as their elders knew it. All manner of reactionaries in the mainstream as well as the fringe media are also laying the Scouts' troubles at the feet of those who want to foist "political correctness" (i.e., an acceptance of reality) on the rest of the world. They hear raised glasses clinking in gay bars and in The New York Times and The Washington Post newsrooms when the Scouts' troubles are reported.
Those same pundits, whoever appointed them as such, view the decline of the Catholic Church in America and Europe in much the same way. They hold to the discredited notion that "loosening moral standards"—by which they mean societal acceptance of homosexuality and gender non-conformity—are responsible for the epidemic of sexual abuse by priests and church officials. To bolster their claim, they'll say that the incidence of such abuse peaked during the 1960s and 1970s. To be fair, perhaps they are making an honest mistake in not realizing that those numbers are of reported incidents. One reason those numbers are high is because of people like me (baby boomers) who came of age when sexual abuse by any adult, let alone priests, was not openly discussed and it was more likely that the child—if he or she had the vocabulary, let alone awareness, to talk about it—was likely to be shamed or punished for "lying" about a priest who held an esteemed status in the family and community. Many of us did not report our sexual abuse until decades later, while those who suffered before had died.
What conservative and reactionary commentators fail to realize is that both the Church and the Scouts in America are sinking, not only under the weight of lawsuits brought by those who were abused in their confines, but also through their own irrelevance—which, itself, is one of the reasons why those abuses happen.
In brief, both the Church and the Scouts were founded upon mythologies that were outdated and even demonstrably false the moment they were adopted. The Catholic Church, like other Christian Churches, is based on a belief in stories like the death and resurrection of Christ and other miracles that fly in the face of empirical reality. Those stories were told and re-told, written and re-written, in ways that appeal to the hope (or simply the wish) that one's lot in life can improve. Yes, there is redemption and resurrection—as long as you align yourself with power (God), even if it is often cruel and capricious and destroys innocent lives that happen to be in its path.
How is this different from the goals and means of a paramilitary youth organization? (Not for nothing are Scouting units called "Troops" and the sub-units "Patrols".) Lord Baden-Powell said, in essence, that his purposes in starting the Scouts were to inculcate boys with "good moral character." (Is that a code phrase, or what?) The Scout Law says a Scout is "trustworthy, loyal, helpful, kind, obedient, cheerful, thrifty, brave, clean and reverent." (I didn't have to Google that: I still know it, by heart, all of these decades later!) They all sound like fine characteristics, and they are. But he did not mean that those values are intrinsically worthy. You see, he was not only a military man, but a full-on imperialist who saved the garrison in Mafeking by commandeering all of the food for the white population, leaving Africans with the choice of starvation in the town or dispersal in the veldt—where, of course, many more died of hunger and disease. He ordered the flogging and shooting of Africans who tried to "steal" food while caviar was being served in the Mafeking hotel.
His book Scouting For Boys (1908) is full of naked appeals to "national unity" and defenses of the British Empire—and what a duty and privilege it is for a young man to be one of its bulwarks. (Every page practically screams Dulce et decorum est pro patria mori.) While perhaps more subtle, similar calls to duty and patriotism permeated my Boy Scout Handbook published more than six decades after Baden-Powell's piece of propaganda. Notions of God and the King (or Queen) meshed with a frontier myth that appropriated Native American traditions for the purpose of asserting an American version of Victorian-style Muscular Christianity. Boys with whom I grew up were as ready to defend their country's interests—whatever their leaders said those interests were—as young British men were to help Britannia rule.
Indoctrinating young and powerless people with myths and propaganda not only gives them a false sense of their own power and their right to exercise it, but also leaves them vulnerable to exploitation by those on whom power is bestowed in such a structure. That sense that the weak can be powerful, that those who lose the zip code lottery can find themselves living in Hammock Oaks if they align themselves with the values of the powerful—which is to say, to believe the myths they promulgate—make them prime targets for exploitation. So is it a surprise, then, that sex abuse has been so rampant in both the Boy Scouts/Scouts BSA and the Catholic Church?
I think not. To me, the only surprise is that even more people haven't come forward because such abuse did not, as the conservative pundits assert, arise in the 1960s or 70s. It has become part of the DNA of both organizations because of their inherently imbalanced power structures, and the way those structures can be, and have been, used to exploit the vulnerable. If anything, I'd reckon that such abuses were even more rampant in the early history of the church and scouting, when fewer people questioned the authority of those who led and represented them.
Blaming the decline of the church or scouting on girls or gays, then, makes about as much sense as blaming bipolar disorder on demons. Both institutions are dying, at least in some parts of the world, because people—especially the young—are seeing them as irrelevant and corrupt as they are, and have been. No "return to traditional values," whatever that means, can change that.
(In case you were wondering: In some of my previous articles, I talked about the sexual abuse I experienced from a priest in the late 1960s. I did not experience anything of the sort in the Scout troops to which I belonged. But long before the recent revelations hit the media, I heard stories from others who were Scouts.)
Other Posts by MJ Lisbeth
A Cross He Could, and Would, Not Bear
D-Day in New York – It's About Time
The God Pushers Are Having Their Day in The Developing World — For Now
Teach Them to Read and They Won't Have Kids — Or Go to Church
Bitcoin For The Church: The Young Won't Be Fooled
I Could Have Been One Of Them — In Alabama
The Irish — And The World's — Reveille
The Real "Crisis" And "Scandal" In the Church
Burning In The Cathedral And Benedict's Imagination
The News Makes Me Think About Him
A Longer Statute Of Limitations for Reporting Sexual Abuse: Why It's Necessary — And Not Enough