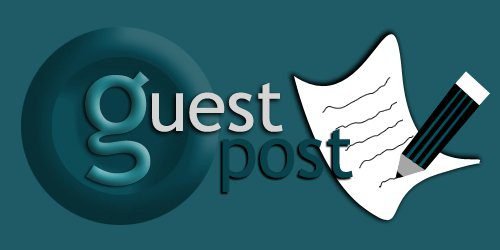 Guest post by MJ Lisbeth
On August 15, Catholics will celebrate the Feast of the Assumption of Mary. That is, supposedly, the date on which the Virgin Mary was bodily hoisted into Heaven, thus ending her earthly life.
The day before, the 14th, just might be D-Day, at least in New York State. That day will mark the beginning of a one-year window in which survivors of child sexual abuse can file civil suits against their abusers, under terms of the Child Victims Act (CVA) passed earlier this year.
Nearly everyone expects a flood of suits to be filed that day. Some will have waited years, even decades for this opportunity: previously, if a child was molested in New York State, he or she could file a lawsuit or seek criminal charges until he or she was 23. Given what we've seen, it's easy to see how this works against victims: it often takes decades for someone (as it did for me) who was molested or abused as a child to speak about it.
After the one-year window provided in the CVA has passed, victims can still file civil suits until age 55 and seek criminal charges until age 28. While these provisions are an improvement on previous statutes — which were among the most victim-unfriendly in the nation — the Empire State will still lag behind its heavily-Catholic neighbor Massachusetts, which gives victims 35 years to sue their abusers.
What galls people such as I, though, is that it took sixteen years for the state legislature to pass the CVA. Although I rarely have kind words for politicians, I must say that some members of the State Legislature–among them Assembly members Brad Hoylman and Linda Rosenthal, both Democrats from Manhattan — should be commended for their efforts. That it took so long is mainly a testament to how hard some organizations fought against them.
Will it surprise any of you to know that two of the main opponents of this Act–and its "window" in particular — are the Boy Scouts of America and — wait for it — the Roman Catholic Church? Although New York is one of the "bluest" states in the country, the Church still wields a fair amount of influence in the politics of both the state and New York City. Church leaders howled that the "window" will result in a flood of lawsuits that could impose "financial hardship" on the state's dioceses and archdioceses. They have a point: California passed similar legislation in 2003, and within a few years, the dioceses of San Diego and Stockton filed for bankruptcy.
Still, the protestations of Church leaders in New York are at least somewhat disingenuous, if not entirely hypocritical. In claiming that the "window" could lead to thousands of lawsuits, the Church in New York is tacitly conceding that many children (and adults), over many years, have indeed been sexually exploited by priests, nuns and other authority figures such as deacons. But what is less-widely known is that, in a way, the dioceses of the state have implemented some version or another of the Independent Reconciliation and Compensation Program (IRCP), which allows victims to file claims for past sexual abuse. There can be little doubt that this program was implemented because Church leaders knew that passage of the CVA (and similar laws in other states) was all but inevitable, and that by giving victims nominal compensation on the condition of confidentiality, they could forestall a number of lawsuits.
And, while some victims might reap substantial payouts for lawsuits filed under the CVA, it will probably take years to settle and collect. The IRCP process, in contrast, takes months, and therefore may appeal to older victims who don't want to spend significant portions of their remaining years in a court case. I have little doubt that Church leaders knew this, too.
It will be interesting, to say the least, to see what happens to the individual dioceses as well as the church as a whole as a result of New York's CVA. For years, individual parishes and Catholic schools (including the one I attended) have been closing, mainly in the five boroughs of New York City, but also in other parts of the state. While few people expect the Archdiocese of New York or the Diocese of Brooklyn to go belly-up, mainly because they still own lots of valuable real estate and other assets, it's not hard to imagine some of the less-affluent dioceses upstate filing for protection.
I realize that I have focused on the effect the CVA will have on the Catholic Church. So have most of the media. As I mentioned, the Boy Scouts will also be affected. Although the Catholic church is the largest denomination in the State and City (though many claimed members have long since stopped practicing the religion, or even renounced it altogether), there are a number of other religious organizations that could be affected. Chief among them, I believe, are the Hasidic and Ultra-Orthodox communities. (In Orange County, there is a village, Kiryas Joel, which is essentially governed by Satmar Hasidic interpretations of Halakhic law, and most of whose residents speak Yiddish.) In addition, there are a number of insular religious communities ensconced in upstate enclaves and some outer-borough New York City neighborhoods. It's hard not to believe that some current or former members of such communities will come forward as a result of the CVA.
Whatever happens, I am glad that some people who suffered sexual abuse from priests and other religious leaders will have an opportunity, however brief, to break the hold of their abusers and hold them to account.