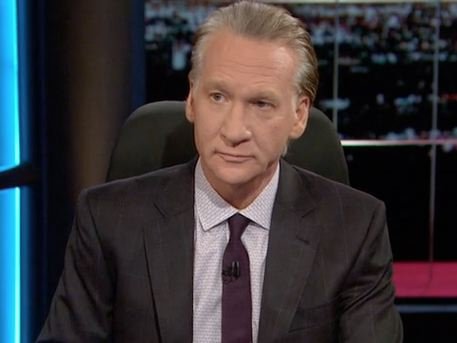 Polly and I regularly watch Real Time with Bill Maher on HBO. Real Time, along with John Oliver's Last Week Tonight and Jon Stewart's The Daily Show, highlight the important news stories of the week, giving them a comedic twist. Sometimes, when these shows focus on American religion, especially Evangelical Christianity, I am often irritated when they play loose with the facts. Bill Maher, by far, is the worst.
Maher loves to bash creationists. I am all for him doing so, but I wish he would not distort their beliefs when he does. As an atheist and a critic of religion, Maher has the responsibility to speak accurately when critiquing, attacking, or ridiculing creationist beliefs. Look, they make it easy for us, so the least we can do is represent their beliefs accurately.
Over the years, I've heard Bill Maher repeatedly say creationists believe the earth is 5,000 years old. I know of NO creationist who believes this. None. Nor do I know any who think the earth is 10,000 years old. Adding another zero doesn't make their belief any more rational or scientifically correct. Creationists are literalists. They believe the book of Genesis is a science and history textbook. When the Bible talks about Adam living 930 years, Noah living 950 years, Abraham living 175 years, David living 70 years, and Jesus living 33 years, creationists believe these ages are factual. They also believe the genealogies found in the Bible are factual. This is why James Ussher, a 17th century Church of Ireland archbishop, was able to add up the ages and genealogies and conclude that the God created the universe on October 22, 4004 BC.
The chronology is sometimes called the Ussher-Lightfoot chronology because John Lightfoot published a similar chronology in 1642–1644. This, however, is a misnomer, as the chronology is based on Ussher's work alone and not that of Lightfoot. Ussher deduced that the first day of creation began at nightfall on Saturday, October 22, 4004 BC, in the proleptic Julian calendar, near the autumnal equinox. He elsewhere dates the time to 6 pm. Lightfoot similarly deduced that Creation began at nightfall near the autumnal equinox, but in the year 3929 BC.

Ussher's proposed date of 4004 BC differed little from other Biblically based estimates, such as those of Jose ben Halafta (3761 BC), Bede (3952 BC), Ussher's near-contemporary Scaliger (3949 BC), Johannes Kepler (3992 BC) or Sir Isaac Newton (c. 4000 BC). Ussher's specific choice of starting year may have been influenced by the then-widely-held belief that the Earth's potential duration was 6,000 years (4,000 before the birth of Christ and 2,000 after), corresponding to the six days of Creation, on the grounds that "one day is with the Lord as a thousand years, and a thousand years as one day" (2 Peter 3:8). This view continued to be held as recently as AD 2000,six thousand years after 4004 BC.
The universe then, according to creationists, is 6,019 years old not 5,000 years old. I sent Maher an email and a tweet about his inaccurate date. He did not respond.
Here's why this matters. We who think the universe is 14 billions years old often criticize creationists for playing loose with the facts. I know, the difference between 6,019 and 5,000 is just 1,019 years, but we should do our best to accurately represent our enemy. If atheists and scientists are going to do battle with creationists, then the least they can do is know what their enemy believes, Far too often, atheists say things about Evangelical beliefs that are not true. They read a meme or see something on Facebook or Twitter and they assume that what they read is correct. We make ourselves look bad when we misstate our opponents beliefs.