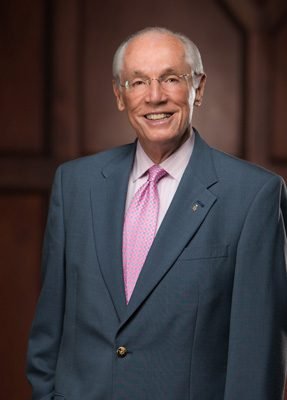 Recently, thanks to a petition by the gay rights activist group BJUnity, Bob Jones III, chancellor of Bob Jones University, was forced to apologize for saying that homosexuals should be stoned to death. In 1980, Jones III told the Associated Press (link no longer active):
"It would not be a bad idea to bring the swift justice today that was brought in Israel's day against murder and rape and homosexuality. I guarantee it would solve the problem post-haste if homosexuals were stoned, if murderers were immediately killed as the Bible commands."
According to WXLT, Jones III made this statement while "attending a meeting at the White House with other fundamentalist leaders to deliver a petition to protest extending the protections of the Civil Rights Act to homosexuals."
While Jones III indeed apologizes for what he said (link no longer active), have his beliefs about homosexuality and same-sex marriage changed? Of course not. While this is certainty a small, hard-fought victory for BJUnity, the apology is meant to a be band-aid covering up the bigotry that is prevalent on the Bob Jones University campus. I am quite certain that, belief wise, the Jones's and the administration of the University believe just like they always have. I am certain that they do not support equal protection under the law for gays. They remain steadfastly opposed to homosexuality and same-sex marriage.
BJUnity had this to say about the statement:
"This means a lot to us because it represents the beginning of a change in the rhetoric and conversation."
I really wish this was true, but alas it is not. Bob Jones III, like his father and grandfather, remains a hateful bigot. He will certainly pay closer attention to what he says and where he says it, but any thought of the Jones's or the University moving away from their beliefs about homosexuality is naïve. They remain unabashedly fundamentalist. They remain committed to inerrancy and literalism. In their mind, the Bible is THE standard for morality, and the Bible is clear: homosexuality is an abomination and the mark of a reprobate mind.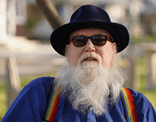 Bruce Gerencser, 65, lives in rural Northwest Ohio with his wife of 44 years. He and his wife have six grown children and thirteen grandchildren. Bruce pastored Evangelical churches for twenty-five years in Ohio, Texas, and Michigan. Bruce left the ministry in 2005, and in 2008 he left Christianity. Bruce is now a humanist and an atheist.
Connect with me on social media:
You can email Bruce via the Contact Form.
Your comments are welcome and appreciated. All first-time comments are moderated. Please read the commenting rules before commenting.