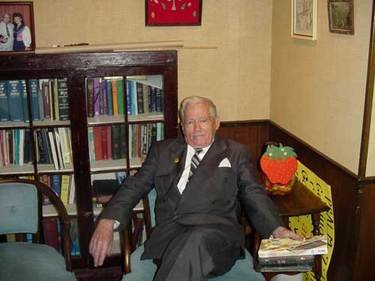 A Ruckmanite is an Independent Baptist, 1611 King James Only, follower of twice divorced, thrice married Florida Baptist preacher Peter Ruckman. Ruckmanites believe the 1611 King James version of the Bible is the p-e-r-f-e-c-t word of God for English-speaking people. They are generally known for having bombastic, hateful personalities. They think they are the smartest person in any room and consider Bart Ehrman an illiterate hillbilly. Ruckmanism is quite popular in Independent Fundamentalist Baptist (IFB) churches.
You can check out Ruckman's literary work here.
Over the weekend, Polly and I took a road trip south of here and ended up in Delphos, Ohio. As we were checking out Delphos, we stumbled across a Peter Ruckman follower or at least a person who buys signs and bumper stickers from Ruckman's bookstore. Here's some of the photographs I took of the Ruckmanite's home and automobile. I think the photographs will tell you all you need to know!