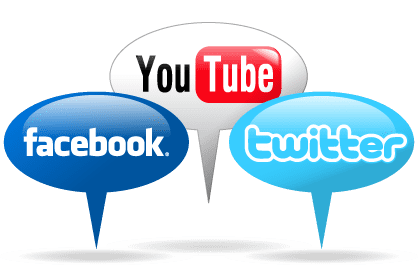 Last week, I cleaned up my personal Facebook account and  inadvertently unfriended some of you. Please accept my apology for treating our friendship so carelessly. My intention was to remove those I have no meaningful interaction, not remove those who interact with me from time to time or on a regular basis. If you find that I have unfriended you, please send me a friend request again.
If you just want to FOLLOW me on Facebook, then you can LIKE my page. I post everything I write to my page and I try to respond to everyone who comments there. In fact, I'd appreciate it if readers and Facebook friends would let others know about my Facebook page. I have had recent posts read by thousands of Facebook members who have never been to this blog. While I am not a huge fan of social media, I do know that Facebook and Twitter drive a lot of traffic to this site. Like every writer, I want my wonderful, delightful, poetic prose read by one and all.
Recently, I surpassed 1,000 followers on Twitter. I am still trying to figure out how best to leverage Twitter, increase readership, and connect with readers at the same time. I have found Twitter to be a challenge, but I continue to work at being a better Twitterer. I find 140 character discussions frustrating, but I have met quite a few wonderful people on Twitter. Of course, I have also come in contact with people who remind me of jock itch.
In the near future, I plan to do some YouTube videos featuring some of my writing. I have all the necessary equipment to produce top-notch videos. I just need to carve out some time to get it done. I do worry about YouTube comments and whether I should enable them. My experience has been that YouTube comments are, the majority of the time, worthless. Is that your opinion too? If you have experience making videos, especially for YouTube, and have any expertise or advice you are willing to share with me, I'd appreciate it. I think this is an untapped resource and I want to see if I can use it to become, as the Apostle Paul said, all things to all men, that I might by all means save some.  Except, I want to save women too. 🙂
If you want to follow my YouTube channel, click here.
Bruce