Yes, this is what it has come to in rural Ohio. *sigh*
Recently, I attended a grandchild's sporting event and someone asked my son how our last name was pronounced and if he was related to the Gerencser who wrote in the newspaper.
Yes, he's my Dad.
He sure is opinionated…
All of my children know that they are free to disown me. So far, when put in situations that requires establishing paternity, they have been willing to say the DNA is a match.
The inquisitor in question proceeded to ask if I was at the ballgame and my son said, Yes, he's over there with the red hat on.
I always wondered what he looked like…
I think local Christians are shocked when they see or meet me. They expect to see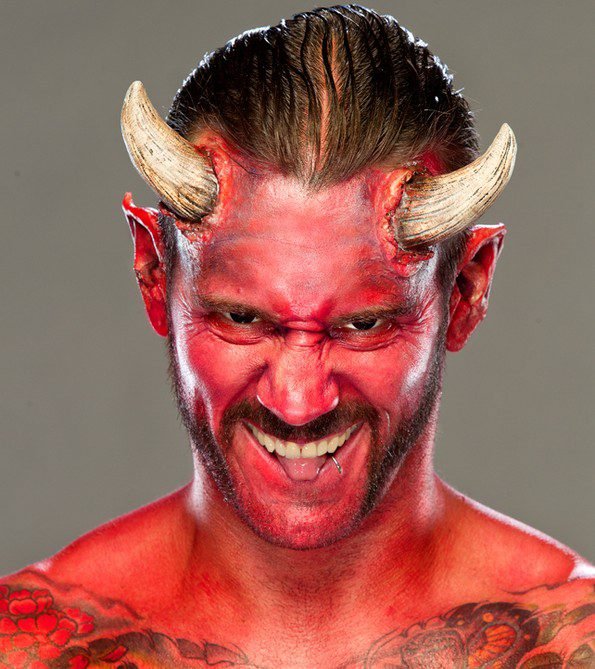 Imagine their surprise when they see
Shocking, I know. A political liberal and an atheist that looks like Santa Claus and roots for the Cincinnati Bengals. Little do locals know that under my hat are small, growing horn buds. Just biding my time until Team Satan takes on Team Jesus at the Battle of Armageddon. Until then, what time is the baseball game on?