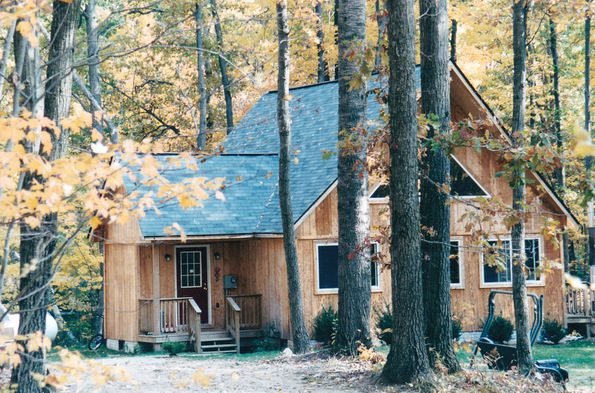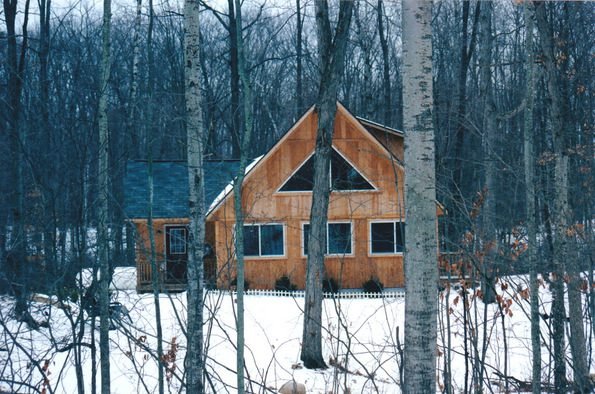 Depression Sea is roiling today, my mind is twisting, turning, and dying.
She knows, she always knows. My face and body language tell a story she's read time and again.
She worries that this time the story might have a different ending.
I'm at the doctor's office.
Wasn't I here last month? I already know the answer, having made the trip eight times and the year isn't even half over.
As we wait for the nurse to call my name, we play the Bruce and Polly Fantasy Game®.
Playing the game allows me to change the monotonous, deadly channel that keeps playing over and over in mind.
We look at one another, smile, and begin the game.
The game always has the same answers, but we like to play anyway.
In the Bruce and Polly Fantasy Game®, we take shared places and experiences and meld them into one. A fantasy, to be sure, but who knows, maybe we'll strike it rich, rob a bank, or write a book detailing where Jimmy Hoffa is buried.
Spring in Ohio, with its promise of new life and flowers.
Fall in Ohio, with its crisp air and changing colors.
Winter in Arizona, no snow for us, we survived the Blizzard of 78.
Summer in the Upper Peninsula , nestled as close to our Canadian friends as possible.
Our rented house from White Birch, Michigan, with a 1970 green Nova SS sitting in the drive.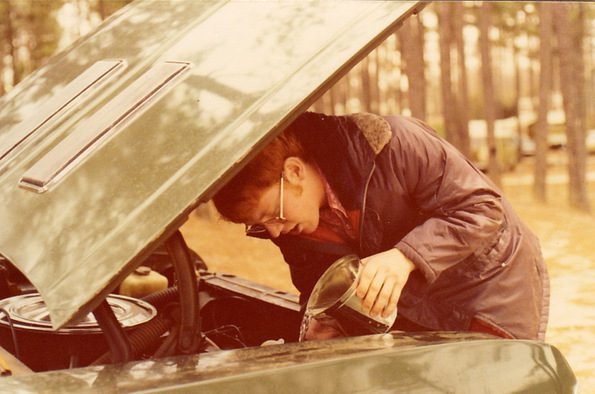 Package these things together and magically move them to the eastern seaboard, to a small, out-of-the-way fishing community on the shore of the Atlantic.
Turn the house so it fronts the Ocean, allowing us to sit on our deck and watch the sunrise and the fishing boats making their way to the secret spots known only to those whose hands and face bear the weathered look of a lifetime spent fishing.
Nearby live our children and grandchildren. Not too close, yet not so far as to be beyond an invite to a Saturday night BBQ.
This is Bruce and Polly's fantasy.
She remains worried, wondering if the slough of despondency will bury the man she loves.
All I want is for the pain to stop.
Is that too much to ask?
I already knows the answer. I always knows the answer.
The nurse calls my name and I haltingly walk to the exam room.
No weight gain, medications the same, pulse 78, and blood pressure just a little high. Refills ordered, sure is hot, hate the humidity, how's Bethany, he'll be in to see you soon.
The doctor walks through the door and sits near me. Eighteen years we've danced to this tune, both of us now dance much slower than we once did.
The doctor thinks I am chipper today, better than last month. Little does he know what I'm really thinking. We talk about the Reds, Todd Frazier, Johnny Cueto, and the All Star game. I promised the nurse that we wouldn't do our thing, our thing being shooting the breeze while other patients wait. I lied. He's behind and I'm to blame.
We shake hands and afterward I put my hand gently on his shoulder. I tell him, see you in two months. This sounds like a lie, a hollow promise with no hope of fulfillment.
I want to live.
I want to die.
We stop at St. John's produce tent and buy some local strawberries. $3.50 a quart. We buy some Georgia peaches too, which will turn into pies for Sunday. The strawberries will top the angel food cake she will make in the morning; just like every other June 19th for the past thirty-seven years.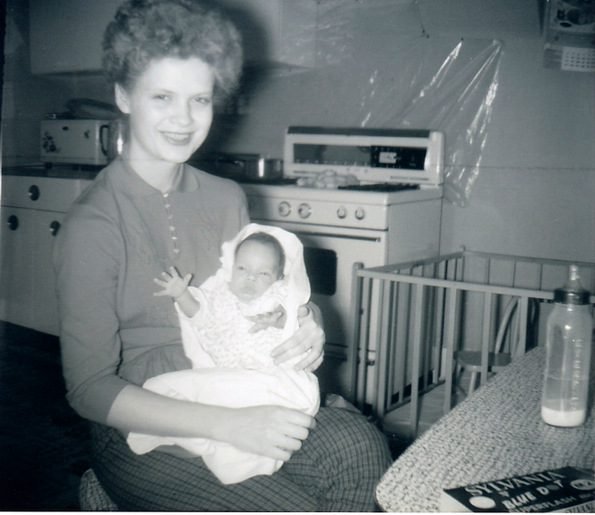 June 19, 1957, in a building years ago torn down and replaced with a new one, at 9:01 AM I drew air into my lungs for the first time. A new life born into poverty in a nondescript rural Ohio community, delivered by a doctor who also worked as a veterinarian.
The path is now long and how much path remains is unknown.
Will the game be called today or will we get to play, for the nth time the Bruce and Polly Fantasy Game®?
I'm still betting on playing the game.
Note
For those who struggle with chronic pain and illness, a birthday can often lead to deep depression, a reminder of all that has been lost. While the healthy focus on all they have, those in pain and who suffer from years of chronic debility can, and often do, focus on how much they have lost. Yes, it is wonderful to have a sliver of life to hold on to, to have a spouse, children, and grandchildren who love you, but nothing can ameliorate the sense of loss.
This is not a cry for help. I am just talking out loud with friends.